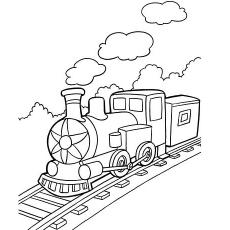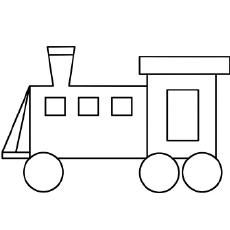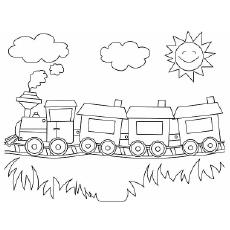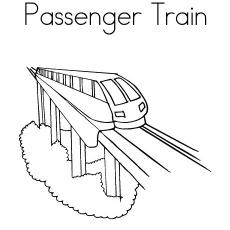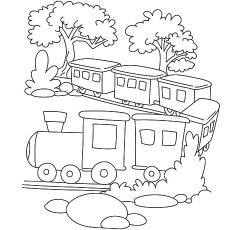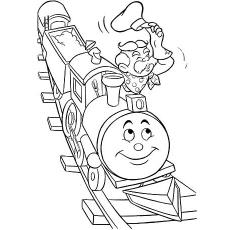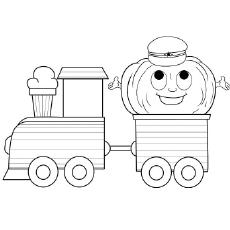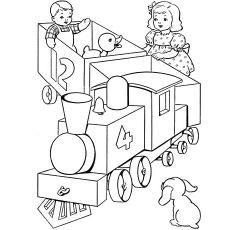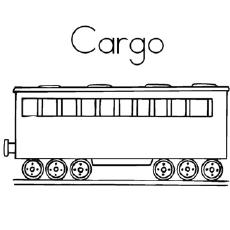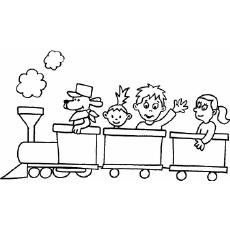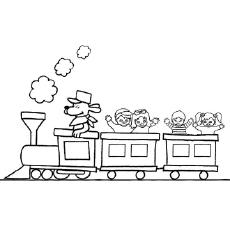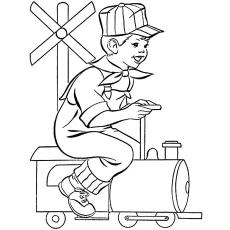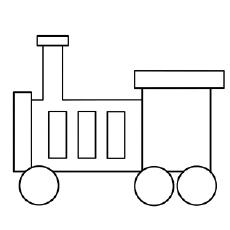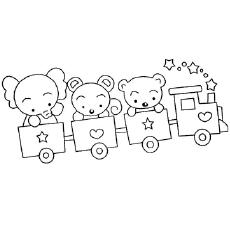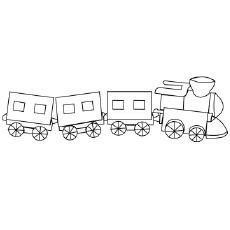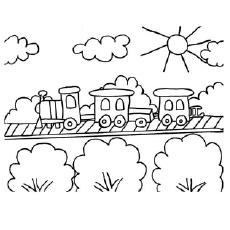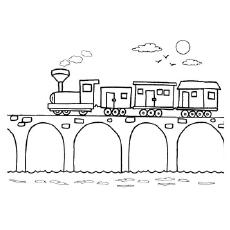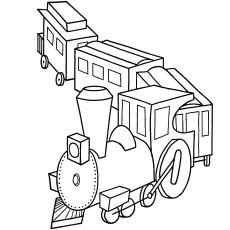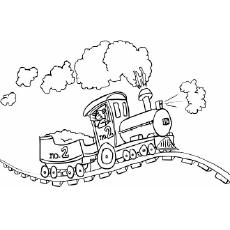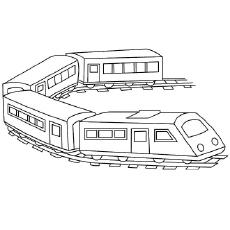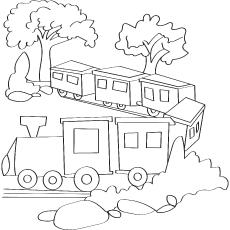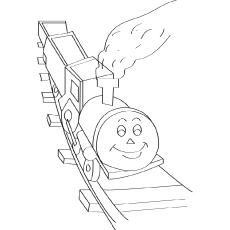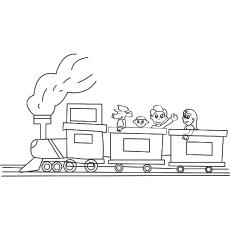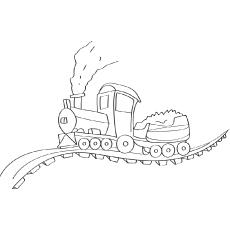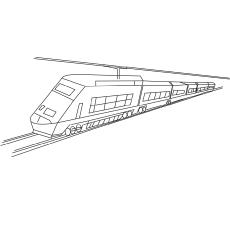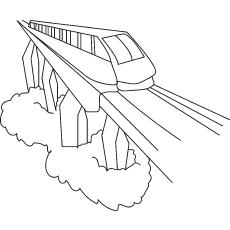 Recommended Articles:
Trains are interesting machines to look at, aren't they? They have not just been used all over the world for transporting goods but are also a very interesting and unique way in which you can visit unexplored lands you probably haven't heard of. Trains are of several kinds and have quite a bit of history attached to it.
If you are a mother who would like to teach your child about trains in the most fun way possible, you should definitely try these train coloring sheets! These train coloring pages to print will surely make things easier for both of you.
The 20 Best Train Coloring Pages For Preschoolers
Making your child love coloring shall never be a hard task anymore! With these exciting free train coloring pages printable, you will open up new doors of exploration and imagination for your child.
This is also your opportunity to make coloring a learning experience. Hoping these train pictures to color will not be a cause of disappointment at all to all anticipating and eager mommies.
1. The Lovely Looking Toy Train:
Children love the idea of toy trains? It gets them all eager and excited and surely your child will jump at this image the moment he grabs a glimpse of it.
The picture is very appealing visually and carries with it an element of childhood and innocence.
Here you will come across a lovely looking toy train enjoying a good ride on a bright sunny morning. The sun has a bright smile on his face which indicates happiness and mirth.
The natural beauty of this image will enchant your child and surely make him fall in love with the art of coloring.
2. Children On A Toy Train:
If you are looking for a simple image among train coloring pages, then this one shall be a great recommendation.
It beautifully captures the image of three happy children enjoying themselves as they go on a fun-filled toy train adventure.
There is also a dog seated at the front. He looks like a captain and certainly the leader of the group.
The picture evokes humor and laughter, especially because of the dog's funny caricature.
The borders of the picture are very thick and very well designed. You could use the image to teach your child on how to color human caricatures.
[ Read: Thomas The Train Coloring Pages ]
3. Little Train:
As a mother, you sure must be in search of easy coloring pictures. It is completely understandable because everyone wants their child to start off with something that isn't too difficult or time consuming. The perfect image for such cases shall be this one!
The image is perfect for children who have just entered the world of coloring. A whole lot of colors may be used to make the image look bright and beautiful.
You may use the picture to tell your child about the wheels of trains and how essential they are for its proper functioning.
4. The Cute Looking Train:
One of the most adorable images seen so far in the set of train coloring pages is this one.
The image is very easy to color and shouldn't take much time to finish.
Once the coloring has been done, it can be cut out and added to a scrap book.
5. The Smiling Toy Train:
This picture shall add a smile to your child's face and attract him towards it.
You can tell your child about the acute resemblance between the train shown in the image and the one shown on Noddy, the famous cartoon show for kids.
The image is also a representation of happiness, especially because of the gay granduncle cheering and laughing at the world around him.
[ Read: Disney Cars Coloring Pages ]
6. Toy Train For Kindergarten Children:
Just like the name says, the image is perfect if your child has just entered kindergarten. The picture is appealing to the eye and will surely make get him all excited!
Let him have fun while coloring the picture, especially the wheels. Encourage him to use a different color for every other wheel.
Since this is very new for kindergarten children, stay there when he needs help.
7. Train On A Sunny Day:
Trains are beautiful to look at, isn't it? This image will surely help your child understand that!
The image looks picturesque and pleasant in appearance.
You can teach your child about the colors needed to use for clouds, skies, bushes, trees and its branches.
8. The Big Train:
If you are in search of image that is perfect for grown up children, this one shall be ideal!
Here you will find the picture of a train zooming in force with steam emanating from its chimney.
Use the image to tell him about the anatomy and structure of a train and how important a vehicle it is for transport.
9. The Turning Train:
This turning train is really interesting to look at. It displays the structure and body of a train in a very exquisite and remarkable way.
It will definitely require some time to finish the image since there are several elements found in the picture.
The image is ideal for children who have crossed the age of 6.
[ Read: Lightning McQueen Coloring Page ]
10. The Smiling Train:
The smiling train is an ideal image for your child if he has recently started to discover the world of coloring.
Use the image to tell your child that trains are of various kinds and have been established for numerous purposes and different kinds of environments.
Also teach him about early trains and that they would rely on ropes, horses and gravity.
11. The Versatile Train:
The image showcases the picture of a stream train headed for a long journey.
Use the image to tell your child that trains are not just for people to travel. It can be used for exporting and importing of commodities.
The picture comprises of several elements which mean it will need some time to finish.
12. Teddy Bear And Elephant On Train:
The image of teddy bears and an elephant riding on a toy train can be used as a birthday card after the coloring has been done.
Let your child use a different color for every heart.
Teach him how to color elephants and bears.
[ Read: Cars Coloring Pages ]
13. Happy Siblings On Train:
Another image that will grab your child's attention is the one that showcases the image of four siblings enjoying themselves as they ride the toy train!
The image carries with itself an element of celebration and merry making.
Use the picture to teach your child on how girls and boys should be shaded.
14. Babies On A Train:
If you are in search of images that look attractive in appearance, this one is it. After all, a good image will encourage your child to color more and more. This picture would certainly serve the purpose.
Here you will see a baby boy seated inside a toy train with a duck right beside him. His female friend stands a little far from him exploring the beauty of the train. An adorable looking puppy at the front looks cute indeed.
The picture can be a little demanding, so help him while coloring.
15. Train On The Bridge:
The image of a train crossing the bridge looks very exciting and unique in appearance.
Teach your child on the different kinds of colors that are needed while shading the bridge, the waters and the sky.
Try to make him stick within the borders while he continues coloring.
[ Read: Muscle Car Coloring Pages ]
16. Little Boy Sitting On A Train:
This image highlights the picture of a little boy sitting on top of a toy train at home, pretending as if he is on an exciting ride.
The picture signifies the imagination power of kids and their innocence.
You can use the image to tell your child about how famous trains are today and that most photographers, painters and writers today enjoy making trains their subject.
17. The Quiet Train Journey:
If you are in search of an image that looks remarkable and picturesque at the same time, this one shall be it. Here you will see a toy train on its way to a destination one hasn't heard of.
The picture doesn't show any signs of human existence but gives the image a very quiet and mystical feel.
You should use this picture to check whether your child remembers everything you had taught him about coloring natural surroundings.
18. Cargo Train:
This image shall give you the right opportunity to tell your child about the famous cargo trains.
Teach him the spelling of cargo by using this picture.
Tell him about cargo trains and that they are powered by a locomotive usually which pushes them from the back.
[ Read: Hot Wheels Coloring Pages ]
19. The Passenger Train:
With this image, you can expand your child's knowledge on trains and tell him what passenger trains are all about!
Start off by saying that there are high speed rail services found in this category of trains and that they speed over 186 mph.
Also tell him that they are energy efficient and need much more maintenance than other kinds of trains.
20. The Zooming Passenger Train:
This picture looks very exciting in appearance and will surely be a great one to end the coloring session with.
Tell your child about the unique features of passenger trains and that they can be joined with other units.
Also tell him about the upcoming technology. That trains may become much more advanced, efficient and faster once magic levitation comes into existence.
These free printable train coloring pages online will widen your child's thought process and make him smarter on the topic of trains. Make sure you give him the liberty to discuss doubts and queries.
If you have really liked the ideas presented or do have views to express, kindly leave a comment on the box below. Your expert comments are valued.
DISCLAIMER: All images found here are believed to be in the "public domain". We do not intend to infringe any legitimate intellectual right, artistic rights or copyright. All of the images displayed are of unknown origin. If you are the rightful owner of any of the pictures/wallpapers posted here, and you do not want it to be displayed or if you require a suitable credit, then please contact us and we will immediately do whatever is needed either for the image to be removed or provide credit where it is due. All the content of this site are free of charge and therefore we do not gain any financial benefit from the display or downloads of any images/wallpaper.
The following two tabs change content below.