Turmeric (Curcuma longa) is a spice belonging to the ginger family. Although the use of turmeric for babies isn't well-researched, it is commonly used for its dietary and medicinal purposes in Asia. For instance, many cultures use turmeric as an antibiotic to heal wounds.
If you wish to include this wonder spice in your baby's diet, knowing when to introduce it is essential. Keep reading as we tell you about the safety of turmeric for babies, its possible health benefits and side effects, and precautions to take when feeding turmeric to babies.
Can Babies Have Turmeric?
Yes, babies can have turmeric. The US Food and Drug Administration considers turmeric as 'generally recognized as safe' for use in food (1). However, there are no clear clinical indications about the safety of turmeric in infants. If you are unsure about the safety, you may consult a clinical nutrition specialist before introducing turmeric to a baby.
Avoid feeding turmeric to newborn babies or babies under six months, who are solely dependent on breast milk for their nutritional needs.
When To Introduce Turmeric To Babies?
Turmeric, as a spice, can be introduced to babies as soon as they start eating solids, which is around the age of six months. You may add small amounts of turmeric in vegetable purees, soups, dals (lentils), and vegetable cereals.
However, if your baby is on medications, talk to a pediatrician because turmeric can have possible drug interactions (2).
Health Benefits Of Turmeric For Infants
Turmeric does not have any specific nutrients that could enhance the nutritional value of the food. However, it has certain bioactive compounds such as curcumin and curcuminoids that are beneficial for the overall health.
Gastrointestinal diseases: Regular consumption of turmeric is known to support digestive health by stimulating bile acid production (3)
. It is also considered to treat and manage gastric issues such as dyspepsia, loss of appetite, intestinal gas, and irritable bowel syndrome (IBS) (4) (5). However, it requires deeper research to validate these uses.
Cardiovascular health: Owing to the antioxidant, anti-inflammatory, and anti-thrombotic properties of curcumin, the use of turmeric is promoted for heart health (6)
. Recent research shows that regular consumption of turmeric, in the long run, is associated with a decrease in total cholesterol, LDL, and triglycerides (7). However, it is not known if these qualities could benefit a baby.
Immunity: In some cultures, turmeric is seen as one of the best immune-boosting foods. Curcumin is known to modulate the immune response by modulating the activation of macrophages, neutrophils, natural killer cells, etc. (8)
. You may add small amounts of turmeric in food.
Pain management: Oral and topical use of turmeric is associated with effective pain management. In complementary medicine, it is used to manage arthritis and osteoarthritis pain (9). Curcumin is the yellow-colored bioactive compound of turmeric that gives the spice natural pain killer properties.
Overall health: Curcumin from the turmeric root possesses strong antioxidant and anti-inflammatory properties (14). Besides, turmeric also possesses antimicrobial properties that could help in fighting infections. The antimicrobial activity of turmeric is attributed to the presence of curcumins, curcuminoids, turmeric essential oil, and other bioactive compounds such as turmerol and valeric acid (15).
Herbal home remedies: If your pediatrician allows, you may use turmeric for herbal home remedies, such as:
Topical application of turmeric paste over a small cut or wound. You may also add sandalwood paste along with turmeric paste.
Oral use of turmeric in the form of turmeric (haldi) milk. This is a common traditional recipe used for treating wounds and infections in India.
Possible Side-effects Of Turmeric For Babies
Turmeric generally is well-tolerated and is considered safe. However, when consumed in large amounts, it could cause gastric issues such as an upset stomach. Besides, it has some other possible side-effects.
Iron absorption: Turmeric could inhibit the body's iron absorption by 20-90%, thus increasing the risk of iron deficiency anemia (16). Turmeric consumption should be carefully regulated in babies with anemia or chronic low iron reserves in the body.
Possible drug interaction: If your baby is on any medication, then consult a pediatrician before introducing turmeric in your infant's diet. This is crucial as turmeric is known to have drug interactions, such as with diabetes medicines, blood thinners, and medicines used for regulating stomach acid production (17).
Precautions To Take While Using Turmeric For Babies And Toddlers
Take the following measures while using turmeric for your baby.
Use organic turmeric powder from a trusted brand.
If possible, go for homemade powder. However, ensure proper hygiene while preparing the powder at home.
Use turmeric only in a small amount. Avoid using any dietary supplements made of turmeric/curcumin for babies. Turmeric in excess may lead to hepatotoxicity, which is a condition that causes damage to the liver (21).
If your infant is allergic or sensitive to turmeric, then check the labels of the food purchased. Avoid buying products that contain turmeric or curcumin in any form.
Ways To Include Turmeric In Your Infant's Diet
Once solids are started, healthy babies can consume turmeric through various homemade baby food recipes. However, use no more than a pinch at a time.
Turmeric powder can be added to vegetable purees and various soup preparations. Later, as your child starts taking mixed grains and cereal products like khichdi and dals, turmeric can be added to each of these as a spice.
If you have started cow's milk for your toddler older than a year, then you may consider preparing turmeric milk for them. Prepare it by adding a pinch of turmeric to the milk and let it come to boil. Switch off the flame and serve once it's cool. You may also add almond powder to the milk to intensify the nutritional value of the recipe.
You can prepare a curry mix with a fine powder of turmeric. This mix is used in Indian cuisine as a flavor in various recipes such as vegetable, chicken, or egg curry.
Frequently Asked Questions
1. How much turmeric is safe for a baby?
Due to a lack of medical research about the safety of turmeric for children, there is no fixed or age-appropriate dose for the pediatric population. You may consult your baby's doctor to know the safe amount (22).
2. Is turmeric good for baby eczema?
While two pieces of research done to check the efficacy of turmeric in treating eczema showed some positive results, the available medical evidence is insufficient to establish turmeric as a safe medicine for eczema (23). Avoid using turmeric to manage your baby's skin conditions without consulting their doctor.
Turmeric for babies is considered safe once they turn six months. The bioactive active compounds present in the spice offer health benefits such as protection from gastrointestinal diseases, promotion of cardiovascular health, and relief from cough. You may also use a small amount of turmeric for herbal remedies. However, be cautious of the amount of turmeric given to babies. Excess turmeric may hinder iron absorption, interact with drugs, or cause allergy. Hence, talk to your doctor about the safety of turmeric for babies who are on certain medications.
References:
MomJunction's articles are written after analyzing the research works of expert authors and institutions. Our references consist of resources established by authorities in their respective fields. You can learn more about the authenticity of the information we present in our
editorial policy
.
The following two tabs change content below.

Swati Patwal is a clinical nutritionist, a Certified Diabetes Educator (CDE) and a toddler mom with over eight years of experience in diverse fields of nutrition. She started her career as a CSR project coordinator for a healthy eating and active lifestyle project catering to school children. Then she worked as a nutrition faculty and clinical nutrition coach in different...
more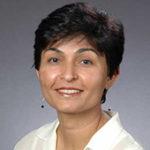 Jyoti Benjamin
(MS, RD, CSO, FAND, CD)
Jyoti Benjamin has 25 years of experience as a clinical dietitian and currently works in Seattle. She focuses on teaching people the value of good nutrition and helping them lead healthy lives by natural means. Benjamin has a masters in Foods and Nutrition, and has been a longtime member and Fellow of AND (Academy of Nutrition and Dietetics) and the...
more