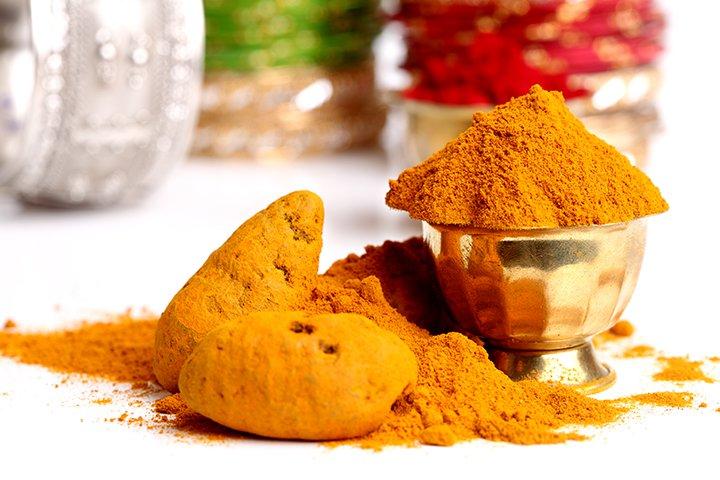 Are you a new mom looking for some effective ways to boost your immunity while you nurse your little one? Are you thinking of including turmeric in your diet, but are unsure about its safety while nursing? If you can relate to either question, you might want to read our post.
Turmeric can be an effective yet safe solution for boosting immunity and maintaining your good health while breastfeeding. So, scroll down and learn all about turmeric while breastfeeding and how it helps nursing moms here.
What Is Turmeric?
Turmeric is a common herb, popular as 'Queen of Spices', with a sharp taste, a pungent aroma, and a golden color. People widely use turmeric while cooking. Turmeric is popular for its antibacterial, antiviral, anticarcinogenic, antioxidant, anti-inflammatory, and antimutagenic properties. The spice is full of nutrients, such as vitamins, proteins, minerals, and other beneficial nutrients and offers several medicinal benefits when you consume a proper quantity while breastfeeding your baby.
[ Read: Fenugreek Use While Breastfeeding ]
Health Benefits Of Turmeric While Breastfeeding:
1. Boosts Immunity:
Turmeric possesses lipopolysaccharide, which strengthens your body's immunity. The herb contains antifungal, antibacterial, and antiviral properties that help enhance your immunity and protect you from a cough, cold, and the flu while nursing your baby (1).
2. Reduces Inflammation:
Many women are unable to breastfeed their baby properly due to clogged mammary glands and swollen breasts, which are quite painful. Turmeric while breastfeeding helps minimize breast inflammation and helps them to feed their baby properly. The herb is the best remedy for all inflamed tissues in your body (2).
3. Minimizes Cholesterol:
High cholesterol can subject your body to harmful health effects. Medical research reveals that turmeric reduces your serum cholesterol levels, regulates the rise in cholesterol, and prevents the risk of several cardiovascular ailments (3).
4. Prevent Osteoarthritis:
Turmeric is popular for its anti-inflammatory properties that help prevent osteoarthritis and rheumatoid arthritis. The antioxidant properties of the herb help neutralize free radicals in your body thereby, preventing the risk of damage to body cells. Nursing mothers who consume turmeric regularly are less likely to suffer from joint inflammation and pain (4).
[ Read: Benefits Of Chamomile Tea While Breastfeeding ]
5. Helps Manage Weight:
Turmeric helps regulate body weight, increase the flow of bile, and prevent the risk of weight gain, and obesity for lactating moms. Have a teaspoon of turmeric powder after your meals to maintain a healthy weight (5).
6. Promotes Digestion:
Turmeric stimulates the gallbladder to produce adequate bile, which in turn promotes digestion and minimizes the symptoms of gas and bloating in nursing moms. The herb treats several inflammatory bowel ailments and prevents the hazards due to digestive problems, such as indigestion (6).
7. Prevents Liver Disease:
Turmeric acts as a natural liver detoxifier. Turmeric increases the production of crucial enzymes which your liver requires to detoxify the blood. The vital enzymes break down and minimize toxins in your body to a great extent. Turmeric also improves the blood circulation in the nursing mothers and ensures their good health (7).
[ Read: Benefits Of Ginger While Breastfeeding ]
Is Turmeric Safe While Breastfeeding Your Baby?
Yes, it is safe to have turmeric while breastfeeding your baby. However, you should consume the herb in small and appropriate amounts orally and commonly through food. Avoid consuming turmeric supplements. Having large doses of turmeric can result in drying effects that can reduce lactation in the nursing mothers. Consult your doctor before consuming the herb to prevent the drying effects and other side effects like dry mouth, hot flashes, dry skin, and adverse effect on lactation (8).
[ Read: Alfalfa During Breastfeeding ]
Did you include turmeric in your regular diet while nursing your dear little one? How did you benefit from it? Share your experience and knowledge regarding turmeric and breastfeeding with other nursing mothers. Leave a comment below.
Recommended Articles: