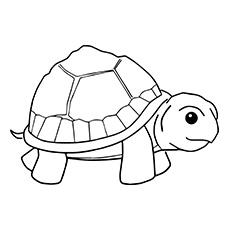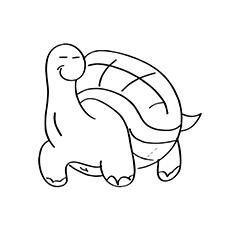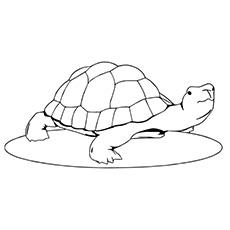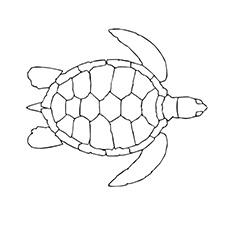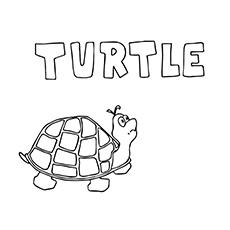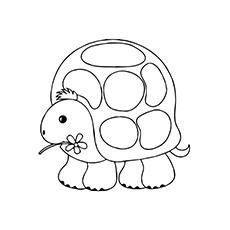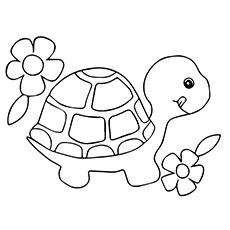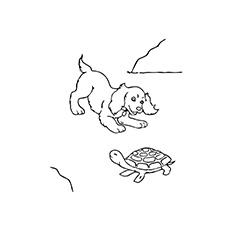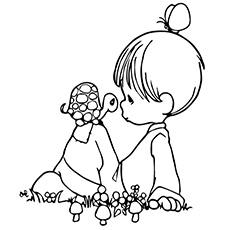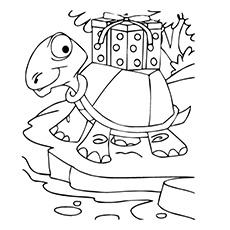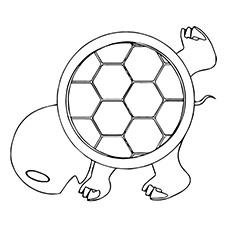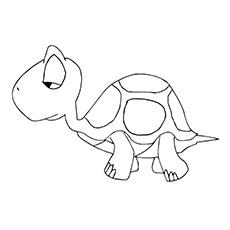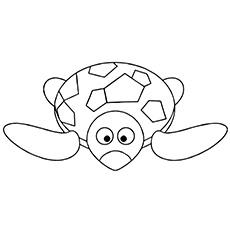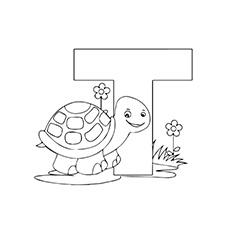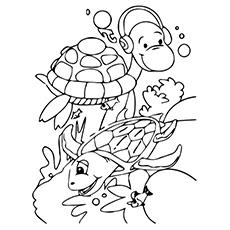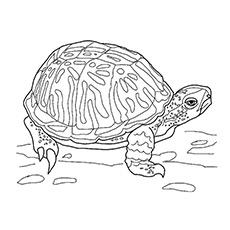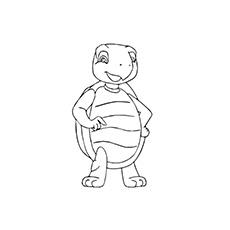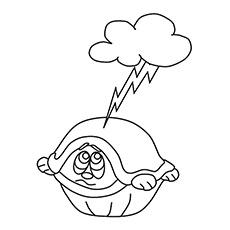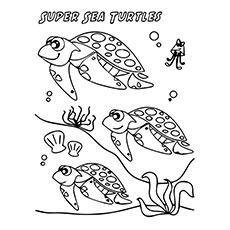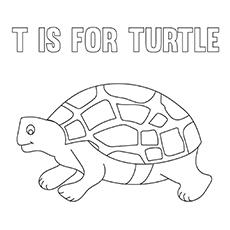 Recommended Articles:
The scaly body, large shell and a small head are all characteristic of harmless reptiles called – Turtles. Does your kid get excited seeing a turtle? If yes, then this post is just for your darling.
The Teenage Mutant Ninja Turtles have helped popularize this reptile. They have made turtles more endearing, overcoming the notion that they are lazy animals. We have prepared a fine collection of turtle coloring pages for your naughty kid.
Make it a point to allow your kid the liberty to choose the colors he or she wants. It will make the activity more interesting.
Top 20 Cute Turtle Coloring Pages For Preschoolers:
These coloring pages of turtles can be a lot of fun for your kid. Some of the turtle pictures to color can get quite complex owing to the number of elements in them. Your kid will however become more adept at coloring. You should add some interesting snippets about turtle in the process to make the activity more interactive. Check out here 20 turtle coloring pages to print for your kids:
1. Sleepy Turtle:
A sleepy turtle greets your kid on the first page of the set.
It is a relatively simple picture to begin. The picture is well-outlined to ensure that your kid does not face much difficulty coloring.
Fact: The hard outer shell which the turtle has is as hard as a shield and is called a 'carapace'.
[ Read: Snail Coloring Pages ]
2. Small Turtle:
An adorable baby turtle looks on scared from outside its shell.
Your kid will learn more about how baby turtles emerge from eggs.
Fact: The largest turtle species in the world is the leather-back turtle.
3. Aerial View Of Turtle:
This beautiful picture gives your kid a panoramic view of the turtle, highlighting all the aspects of the turtle's shell.
This image is apt for children who have been coloring for quite some time. It requires some attention to detail.
Fact: Turtles have been in existence for a million years – 215 million years to be exact!
[ Read: Cat Coloring Pages ]
4. Super Sea Turtles:
This picture introduces your kid to the super sea turtles who mostly remain under water.
It should be fun to color because it will give your kid a chance to choose just the perfect hues.
The coloring sheet is apt for children who are above the 7 years of age.
Fact: Sea turtles are found in warm and temperate waters all around the world.
5. Little Girl With Turtle:
This adorable image showcases a small girl with her pet turtle.
Your kid can use different colors and bright hues to make this picture come alive.
Like most other reptiles, even turtles are cold blooded.
This picture, when colored, can be framed and hung in your kid's bedroom.
6. Ginger Finds A Friend:
Ginger, the dog, finds a new friend in the turtle.
This picture will teach your kid the importance of coloring within specified lines.
Ask your kid to name the turtle to make it more relatable.
You can also spend some time bonding with your kid while coloring.
7. 'T' For Turtle:
This picture teaches your child that T stands for Turtle.
Your kid will learn a new letter through this coloring sheet.
You can also teach your kid about other words that begin with T.
[ Read: Butterfly Coloring Pages ]
8. Turtle With Flowers:
The adorable turtle is seen here in the midst of beautiful flowers that are blooming in spring.
Your kid can use bright hues to color the cute turtle as well as the flowers.
Fact: There are a number of turtle species that do not can hide their heads in their shell when predators attack.
9. Turtle Standing:
You can see a turtle standing erect while he greets your son.
To make the picture interesting, your kid can color each layer on the turtle with a different color.
Your kid will be able to relate this turtle to the Ninja Turtles.
You can introduce your kid to the Ninja Turtles by showing them videos on YouTube.
10. Scared Turtle:
A scared turtle is seen hiding in its shell while there are thunder and lightning.
If your child relates to this image, he or she will enjoy more coloring it.
You can instantly develop a story on how the turtle gets lost in the forest when it rains, ensuring that your kid enjoys coloring this picture.
11. Lazy Turtle:
A lazy turtle is seen here in this picture.
Your kid will have no difficulty coloring this picture because it is relatively easy.
There are many endangered turtle species found in the world.
[ Read: Fish Coloring Pages ]
12. Stationery Turtle:
A wide-eyed turtle is seen here in a waiting position.
The sheet is apt for children who have begun to learn coloring in school.
This picture will stand out if your kid uses pastel color pencils as they add a certain gloss.
Fact: There are some turtles that possess special glands. This allows them to filter the salt in the water they drink.
13. Cartoon Turtle:
The picture highlights a turtle that is a famous cartoon character.
Does your childlike coloring as an after-school activity? Give this coloring page to your darling, we are sure he or she will love it.
Your child can personalize this picture by adding his or her name on the page after finishing coloring.
Turtles usually lay eggs in the sand and leave them to hatch on their own.
14. Turtle Shell:
The picture highlights the turtle's shell that resembles a football.
Your kid should be allowed to color each disc on the shell a different color to make it stand out.
This picture can be used as a fridge poster to highlight your kid's achievements in coloring.
15. Capital T For Turtle:
The capital T highlights the fact that the word 'turtle' starts with a T.
Your kid will learn to distinguish between upper and lower case alphabets.
The detailing in the background of the image will require some attention.
[ Read: Flowers Coloring Pages ]
16. Turtle Santa Helper:
A cute turtle is seen here in a reindeer costume as one of Santa's helpers.
This picture is apt during the festive season.
As reindeer belong to Christmas time, turtle is helping Santa deliver gifts to little children.
17. Decorated Turtle Shell:
This is one of the adorable turtle coloring pictures that highlights a turtle with a decorated turtle shell.
This picture can get quite challenging. If your child is apt in coloring, then it is the best one of the lot for him.
It is suitable for children who are between 5 to 6 years of age.
[ Read: Rooster Coloring Pages ]
18. Two Turtles Together:
Two similar turtles are seen here together with their shells against each other.
The large spacing of the picture will ensure that your kid does not have much difficulty when coloring.
You can allow your kid to color with paints if he is confident enough.
Teach your child to count by asking him how many turtles are there in the image.
Ask him to write the number at the top of the page.
19. Sad Turtle:
Why is the turtle so sad? This picture will allow your kid to find out the actual reason.
This image has no complex elements, thus a simple diagram to color.
You will need to explain to your kid why the turtle is so sad.
You could always say that he is saying goodbye to his family even as he journeys to the nearby forest area.
20. Turtle With A 'T':
In this picture, you see a smiling turtle standing next to the capital T.
Your kid might require extra assistance with this picture especially if he is not as adept at coloring.
Your kid will get one more chance to understand that the letter 'T' is with the word 'turtle'.
Your kid can accent the letter T with glitter to make it stand out.
The turtle coloring pages are fun as they allow your kid to engage in a productive activity while also learning more about coloring within specified lines.
Coloring Is A Great Learning Activity For Your Kid Because:

It helps your kid practice how to hold a writing tool.
Develops a sense of patience in your kid.
Allows him to unwind and relax.
It helps him recognise colors.
It helps your kid learn to focus.
It promotes better hand-eye coordination.
It is also said to have a meditative quality.
It can help your child learn to plan.
It can also help him gain perspective about different forms and shapes.
It also allows you to spend some good quality time with your kid.
Hope you will enjoy downloading these free printable turtle coloring pages online. Additionally, your kid will learn some useful information about the turtle that may help him appreciate the animal more. Therefore, encouraging him to engage in this activity will be a great for him to remain occupied during his spare time.
Did your child enjoy these turtle coloring pages printable? Let us know how he fared. Also share his work once he is done and leave us your comments.
DISCLAIMER: All images found here are believed to be in the "public domain". We do not intend to infringe any legitimate intellectual right, artistic rights or copyright. All of the images displayed are of unknown origin. If you are the rightful owner of any of the pictures/wallpapers posted here, and you do not want it to be displayed or if you require a suitable credit, then please contact us and we will immediately do whatever is needed either for the image to be removed or provide credit where it is due. All the content of this site are free of charge and therefore we do not gain any financial benefit from the display or downloads of any images/wallpaper.