Skin darkening, also referred to as hyperpigmentation, is common during pregnancy. It is also likely to be prominent among those with dark skin. You may notice unusual patterns all over the skin surface, including linea nigra (dark line across the belly), melasma (dark patches on the face), and darkening of the areola (1). The existing freckles, birthmarks (nevi), and scars might enlarge and become dark during pregnancy.
Read on to learn why skin darkening occurs during pregnancy and what you could do about it.
What Causes Skin Darkening During Pregnancy?
The exact cause of skin darkening or skin discoloration in pregnancy is not entirely known. It is often attributed to increased levels of certain hormones during pregnancy such as estrogen, progesterone, and melanocyte-stimulating hormones (1). Also there is stretching of skin leading to aggravation of these changes.
Some other factors that may also increase the possibility of skin darkening (or melasma) in pregnancy are (1) (2):
Environmental factors such as exposure to the sun
Pre-existing conditions such as hyperthyroidism (overactive thyroid)
Heredity (if melasma runs in the family). Research shows that skin darkening is common in people with darker skin tones, primarily in those of East Asian, Southeast Asian, and Hispanic origins (3).
When Does Skin Darkening/ Discoloration Happen During Pregnancy?
More than 90% of pregnant women experience some sort of skin changes (4). The increasing estrogen and progesterone levels may contribute to increased melanin production (5). It might start as early as the first trimester.
Linea nigra may become noticeable in the second trimester.
All of these usually resolve in a few months after delivery (4). However, some of these may remain forever although in a lighter tone.
How Can You Reduce Pigmentation During Pregnancy?
Skin changes usually disappear after delivery. However, you may take some measures to minimize the darkening of the skin in pregnancy.
Protect yourself from strong sun rays: Exposure to the sun is one of the most significant factors that trigger pigmentation. Use a broad-spectrum sunscreen that has an SPF of 30 or higher as a part of your everyday skin routine. When going outdoors, cover yourself with a long-sleeved dress and a wide-brimmed hat (6).
Take enough folic acid: Skin changes may also occur due to folate deficiency. Therefore, make sure you are getting enough of it either from your diet or through supplements (7).
Do not wax: Although waxing is likely to be safe during pregnancy, it may cause skin inflammation that could worsen melasma. Therefore, do not wax the areas that are prone to pigmentation (8).
Use hypoallergenic skincare products: Choose cleansers, moisturizers, or face creams that will not burn or irritate your skin and worsen melasma (8).
You may not be able to prevent skin pigmentation totally. You may consult a dermatologist if it gets severe. Using a good moisturizer throughout pregnancy over these sensitive areas may also reduce the severity of these marks and skin damage.
Home Remedies To Manage Skin Darkening During Pregnancy
Here are some home remedies that have been traditionally in use to lighten the dark patches on the skin. Most of the uses are anecdotal.
1. Lemon:
Lemon juice has skin bleaching properties and could help reduce dark spots and blemishes (9).
How to use:
Dilute two tablespoons of lemon juice in some water. Dip cotton into the solution and apply it over the affected skin region. Leave for sometime before washing it off.
2. Turmeric:
Curcumin, a polyphenol compound in turmeric, is reported to suppress the activity of melanocytes (10).
How to use:
Mix raw turmeric paste with lemon juice. Apply the mixture to the skin and allow it to dry. Wash off with water.
3. Potato:
Azelaic acid content in potato is found to reduce pigmentation and spots (11).
How to use:
Grate one raw potato, squeeze the juice or apply it directly to the affected skin. Allow it to dry and wash with lukewarm water.
4. Aloe vera:
Aloin, an active ingredient in aloe vera, is known for its skin lightening properties (12).
How to use:
Apply freshly peeled aloe vera gel to the pigmented skin areas before going to bed. Rinse it in the morning using warm water. Continue using it until you see a noticeable difference in your skin color.
5. Soy:
The isoflavones, fatty acids, and trypsin inhibitors in soy have been found to inhibit melanogenesis and trypsin and help reduce hyperpigmentation (12).
How to use:
Mix soy milk, lemon juice, and tomato pulp. Apply the paste to the pigmented skin areas and massage for a few minutes. Allow it to dry and rinse it.
6. Orange peel:
One study has shown that orange peel extract is effective in whitening the skin (13).
How to use:
Mix orange peel powder, milk, and honey. Apply the paste to the pigmented skin areas and leave it to dry. Rinse with water.
7. Yogurt:
Alpha-hydroxy acids in yogurt are usually used in superficial skin peeling. Yogurt contains glycolic acid, lactic acid, and citric acid that may help reduce skin pigmentation (14).
How to use:
Mix yogurt, honey, and finely ground oats in equal proportions. Apply the paste to the pigmented skin areas. Allow it to dry and rinse with warm water.
8. Pomegranate:
Pomegranate contains ellagic acids that are likely to prohibit melanin production and lighten the darkened skin (15).
How to use:
Mix pomegranate juice with bentonite clay and apply the paste to the pigmented skin areas. Leave it to dry and rinse with warm water.
9. Cranberries:
Arbutin, a compound found in cranberries, is known to inhibit melanogenesis (16).
How to use:
Blend some cranberries along with cinnamon powder and honey. Apply the paste to the affected skin areas. Allow it to dry and rinse.
When Does Your Skin Get Back To Normal?
Pregnancy skin changes such as dark patches, blotches, and lines tend to fade away after delivery as the hormone levels go down. In some cases, melasma may recur in subsequent pregnancies or on the use of contraceptives (17).
Does Skin Darkening During Pregnancy Tell Something About The Baby's Gender?
In some cultures, people relate skin pigmentation or pregnancy glow to the gender of the baby. However, there is no scientific evidence to support this.
Some types of skin discoloration could also be symptoms of an underlying medical illness. Check with a healthcare practitioner if you notice any aggravation in skin darkening along with other discomforts.
References:
MomJunction's articles are written after analyzing the research works of expert authors and institutions. Our references consist of resources established by authorities in their respective fields. You can learn more about the authenticity of the information we present in our
editorial policy
.
1. Anthony Massinde, Salvatore Ntubika, and Moke Magoma;
Extensive hyperpigmentation during pregnancy: a case report
; Journal of Medical Case Reports (2011).
2. Ana Carolina Handel, Luciane Donida Bartoli Miot, and Hélio Amante Miot;
Melasma: a clinical and epidemiological review
; An Bras Dermatol (2014).
3. Debabrata Bandyopadhyay;
Topical Treatment Of Melasma
; Indian J Dermatol (2009).
4. Rita V. Vora et al.;
Pregnancy and Skin
; J Family Med Prim Care (2014).
5. Kiran Kumre, et al.;
Study Of Hormonal Profile In Female Melasma Patients In A Tertiary Care Hospital
; J. Evolution Med. Dent. Sci (2016).
6.
Melasma (Chloasma)
; Harvard Health Publishing
7.
Tips to Incorporating Folic Acid Into Your Diet
; Hospital for Special Surgery
8.
Melasma: Tips For Managing
; American Academy of Dermatology Association
9. Nico Smit, Jana Nicanova, and Stan Pavel;
The Hunt for Natural Skin Whitening Agents
; Int J Mol Sci. (2009).
10. Tu CX, et al.;
Curcumin inhibits melanogenesis in human melanocytes
; Phytother Res. (2012).
11. M.Umadevi, et al.;
Health Benefits and Cons of Solanum tuberosum
; Journal of Medicinal Plants Studies (2013).
12. Rashmi Sarkar, Pooja Arora, and K Vijay Garg;
Cosmeceuticals for Hyperpigmentation: What is Available
; J Cutan Aesthet Surg. (2013).
13. Wuttisin, N, et al.;
Anti-tyrosinase activity of orange peel extract and cosmetic formulation
; International Food Research Journal (2017).
14. Paula Souza Prestes, Márcia Motta Maia de Oliveira, Gislaine Ricci Leonardi;
Randomized clinical efficacy of superficial peeling with 85% lactic acid versus 70% glycolic acid
; An Bras Dermatol (2013).
15. Su Jin Kang, et al.;
Inhibitory Effect of Dried Pomegranate Concentration Powder on Melanogenesis in B16F10 Melanoma Cells; Involvement of p38 and PKA Signaling Pathways
; Int J Mol Sci. (2015).
16. Jody P. Ebanks, R. Randall Wickett, and Raymond E. Boissy;
Mechanisms Regulating Skin Pigmentation: The Rise and Fall of Complexion Coloration
; Int J Mol Sci. (2009).
17. Marc Tunzi, et al.;
Common Skin Conditions During Pregnancy
; American Academy of Family Physicians (2007).
The following two tabs change content below.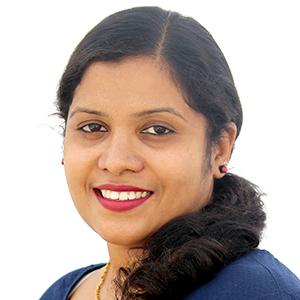 Rebecca Malachi
Rebecca is a pregnancy writer and editor with a passion for delivering research-based and engaging content in areas of fertility, pregnancy, birth, and post-pregnancy. She has been into health and wellness writing since 2010. She received her graduate degree in Biotechnology and Genetics from Loyola Academy, Osmania University and obtained a certification in 'Nutrition and Lifestyle in Pregnancy' from Ludwig...
more