VBAC (vaginal birth after C-section) is a term used if you have had one or more cesarean deliveries in the past and are attempting to have your next baby through vaginal delivery.
It was assumed that any pregnant woman who underwent one C-section delivery would need to have another during her next pregnancy. However, this claim is no longer accepted. For instance, 2013 data from the US suggests that the success rate for VBAC after one C-section was 70.4%, and it was 51.4% after two or more C-sections (1).
Read the post to know more about VBAC, the risks and benefits involved, and how you can prepare for it.
What Are The Chances Of A Successful VBAC?
Several factors related to your health and previous modes of delivery determine whether or not a VBAC will work for you. Nevertheless, it has been observed that women considered to have a low chance of a successful VBAC delivery could still have a vaginal birth if they try for it (2).
According to the American College of Obstetricians and Gynecologists (ACOG), the following factors make you a good candidate for a VBAC (3) (4).
Having a low-transverse uterine incision (horizontal incision) as opposed to a high vertical incision (classical incision)
No history of uterine rupture or surgery
No prevalence of risky medical conditions, such as large fibroid or placenta previa
Having a vaginal delivery at least once before the C-section
An unplanned onset of labor
What Factors Decrease The Chances Of A Successful VBAC?
Some factors that would make a VBAC less likely are (5):
Age more than 35 years
More than three previous cesarean deliveries
Complicated pregnancy that requires a C-section
Being overweight or obese
Having a baby with a high birth weight (over 8.8 pounds)
A history of having induced labor
A time period of 18 months or less between previous and current pregnancies
How Can VBAC Be Helpful?
Most women want to attempt a trial of labor after a C-section because of its several benefits.
Below are some of the benefits of VBAC (6).
Helps plan safer future pregnancies: If a woman wants to have more children, it is better to opt for a VBAC because it helps her prevent future complications, such as bladder injuries, placenta previa, and hysterectomy, which come with multiple cesarean births (7).
Lower the risk of surgical complications: The risk of surgical complications increase with each C-section due to the previous scarring. A successful VBAC can reduce this risk. Moreover, surgical complications such as blood clots, excessive blood loss, organ damage, and infection can also be effectively prevented by a VBAC.
Recovery within a short period: Since cesarean is a surgical procedure, recovery takes time, which, in turn, prolongs a woman's stay at the hospital. On the contrary, vaginal birth after a cesarean allows a woman to recover faster because it does not involve any major surgical procedure.
Less risk for babies to develop respiratory issues: Babies born through vaginal birth have a lower risk of developing respiratory problems because the lungs clear as the babies pass through the birth canal.
What Are The Risks Of VBAC?
If you are a good candidate for VBAC, there are high chances that the delivery will be successful. It is rare to experience complications. However, if, by any chance, the VBAC fails, it may lead to the following problems (2).
There are chances of uterine rupture at the site of the previous cesarean scar. This might result in loss of blood and cause damage to both mother and baby. However, the chance of a uterine rupture during VBAC is only around 0.5%. Most uterine ruptures are controlled before they become serious.
If you plan to have a VBAC, you need to go through labor pain. If VBAC is successful, you will be at a much lower risk of any complications. However, if you require an emergency C-section after the onset of labor pain, the risk of complications increases.
How To Prepare For A VBAC?
If you are pregnant and want to have a vaginal birth after C-section, it is best to talk to your healthcare provider about it. Your healthcare provider will go through your medical history and previous C-section details and then help you decide whether or not you are eligible for a VBAC.
It is also important to choose a hospital that is prepared to provide emergency assistance if required. A few other things that you can do to increase your chances of a successful VBAC are (8):
Read and stay well-informed about VBAC
Eat nutritious food and stay active during pregnancy
If possible, try to have natural labor rather than an induced one
Keep your expectations flexible; be prepared to opt for a cesarean if the need arises
VBAC could be a viable option for you when planning your next delivery. Before opting for a vaginal birth after C-section, have a detailed discussion with your healthcare provider to find what suits you the best. Choose a hospital that will provide you the flexibility of VBAC with an option of C-section in case of emergencies. Remember to be flexible and choose the mode of delivery that is safest for you and your little one.
References:
MomJunction's articles are written after analyzing the research works of expert authors and institutions. Our references consist of resources established by authorities in their respective fields. You can learn more about the authenticity of the information we present in our
editorial policy
.
The following two tabs change content below.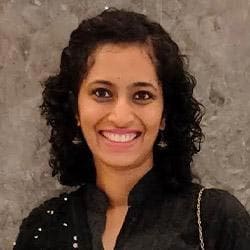 Pragya Bhargavi
Pragya Bhargavi has been in the field of content research, writing and editing for over five years. Her passion for academics and science has enabled her to write creative as well as research-based articles. She has completed her Masters in Microbiology and obtained a Bachelor's degree in Education (B.Ed).As a writer at MomJunction, Pragya aims to bring about a difference in the field of parenting through her thoughtful, informative and research-based write-ups. Previously, she worked with start-ups, publishing companies, educational institutions, parenting websites and EdTech firms. Pragya is a mother of two children. In her free time, she loves gardening, reading, drawing, traveling and practicing yoga.