Newborns are recommended to have only breast milk for at least the first six months. Experts suggest that the mothers' milk includes essential vitamins for babies to meet their daily requirements. Continue reading this post as we discuss the importance of vitamins for your baby, the vitamins a breastfeeding mother requires, and the health benefits of these vitamins for the infant.
Why Are Vitamins Important For Your Baby?
Vitamins are vital for a baby's growth and are a part of the baby's daily nutritional requirement (1). Without vitamins, a baby runs the risk of deficiency diseases that can stunt his growth and delay developmental milestones.
Breast milk is the only source of vitamins to the baby during the first few months. Even after six months, when the baby starts eating solid food, breast milk can still be a significant source of vitamins.
What Essential Vitamins Does A Breastfeeding Infant Need?
All the vitamins play a crucial role in the healthy growth of an infant. The table lists the food sources of each vitamin and their recommended daily allowance (RDA) for a lactating mother.
| Vitamin | RDA | Food sources |
| --- | --- | --- |
| A | 1,300μg/day (2) | Fish, eggs, liver, sweet potato, carrots, pumpkins, spinach, cheese, apricots, mangoes |
| B1 (Thiamin) | 1.4mg/day | Whole grains especially wheat and brown rice; meat, nuts, fish, soy, egg, legumes especially pulses, plant seeds, seed oils, green peas |
| B12 (Cobalamin) | 2.8μg/day | Fish, eggs, meat, shellfish, milk and dairy products. Note: Vitamin B12 is only found in animal food sources. |
| B2 (Riboflavin) | 1.6mg/day | Whole milk, whole wheat, brown rice, almonds, egg, spinach, soybeans, broccoli, meat, mushrooms |
| B3 (Niacin) | 17mg/day | Poultry meat, sesame seeds, beetroots, fish, sunflower seeds, peanuts, lentils, Lima beans, milk, eggs |
| B5 (Pantothenic acid) | 7 mg/day | Legumes including pulses, cauliflower, meat, sunflower seeds, fish, avocado, sweet potato, eggs, cheese, lentils |
| B6 (Pyridoxine) | 2 mg/day | Fish, fortified cereal, meat, lentils, plums, banana, lentils, carrots, spinach, potato |
| B9 (Folic acid/Folate) | 500 μg/day | Lentils, spinach, asparagus, turnip, beetroot, rice, orange, avocado, milk, wheat. Note: Vitamin B9 is found in all green leafy vegetables and root vegetables. |
| C (Ascorbic acid) | 120 mg/day | Guava, Indian gooseberry (Amla), kiwifruit, blackcurrant, orange, strawberries, tomato, broccoli, potato, spinach |
| Vitamin D | 15 μg/day | All fatty fish (sardines, tuna, mackerel, and salmon), egg yolk; vitamin D fortified infant formula, milk cereal & bread; vitamin D supplements |
| Vitamin E | 19 mg/day | Sunflower oil, grapeseed oil, safflower oil, soybean oil, olive oil, almonds, hazelnuts, peanuts, avocado, spinach |
| Vitamin H/Vitamin B7 (Biotin) | 35 μg/day | Meat, eggs, cheese, whole wheat, fish, cauliflower, avocado, raspberries, legumes, almost all nuts including walnut, peanut, and almonds |
| Vitamin K | 90 μg/day | Spinach, kale, broccoli, parsley, soybean oil, olive oil, cabbage, green lettuce, cauliflower, grapes |
mg=milligrams; μg = micrograms
Below, we tell you how each vitamin benefits the infant.
Health benefits:
1. Vitamin A:
2. Vitamin B1 (Thiamin)
3. Vitamin B12 (Cobalamin)
4. Vitamin B2 (Riboflavin)
5. Vitamin B3 (Niacin)
6. Vitamin B5 (Pantothenic acid)
7. Vitamin B6 (Pyridoxine)
8. Vitamin B9 (Folic acid/Folate)
9. Vitamin C (Ascorbic acid)
10. Vitamin D
Vitamin D is added as a fortification to several foods like juice, cereal, bread, and milk. Vitamin D is also available in the form of over-the-counter supplements.
Note: The body can naturally produce vitamin D on exposure to direct sunlight. However, the quantity of vitamin D in breast milk is never sufficient to meet the baby's RDA unless the baby gets some sunlight exposure as well. Therefore, experts recommend a vitamin D supplementation of 400 IU/day (10μg/day) for the breastfeeding baby, starting from a few days after birth until the age of 12 months (24).
11. Vitamin E
12. Vitamin H, also known as Vitamin B7 (Biotin)
13. Vitamin K
A healthy and balanced diet ensures that you get the daily allowances of vitamins. In case you have more questions about vitamins during breastfeeding, read our FAQs section next.
Frequently Asked Questions
1. Can I take multivitamins while breastfeeding?
Yes, you can but only after consulting your doctor. Usually, supplements are not necessary if you follow a balanced, healthy diet. But if you are unsure about your diet, then consult your doctor for vitamin supplement recommendations.
2. Should I take prenatal vitamins while breastfeeding?
Yes, you can. Prenatal vitamins are required by the body during gestation. While the requirements of your body change during the postnatal/postpartum period, experts suggest that you can continue consumption of your prenatal vitamins up to six weeks after postpartum (29). You can consult your doctor about further supplementation after the period.
3. Can I take hair, skin and nail vitamins while breastfeeding?
No. Avoid additional multivitamin supplements for your hair, skin, and nails while breastfeeding. Most such supplements contain large quantities of biotin, a water soluble B vitamin, that, when taken in large quantities, could pass into the breast milk and harm the infant (30). The prenatal vitamin prescribed or given to you by your doctor will contain a specific and safe quantity of biotin for pregnant and breastfeeding mothers. (see 12 vitamin H, otherwise known as Vitamin B7, and it's important benefits listed above).
Vitamins for babies are essential to ensure your infant's growth is on track. Breastmilk is the primary source of nutrition for the first six months of a baby's life. Therefore, doctors may prescribe some vitamin supplements for the lactating mother to ensure the baby gets all the essential vitamins and nutrients via the breastmilk. A balanced diet and these supplements can aid in maternal recovery and the baby's growth and development. However, you should only include these vitamins as a part of your diet if your doctor prescribes them.
The following two tabs change content below.

Rohit Garoo did MBA from Osmania University and holds a certificate in Developmental Psychology from The University of Queensland. The zoologist-botanist turned writer-editor has over 8 years of experience in content writing, content marketing, and copywriting. He has also done an MBA in marketing and human resources and worked in the domains of market research and e-commerce. Rohit writes topics...
View Profile

›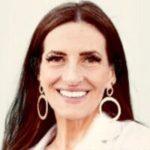 Jill Lancaster
(RN and IBCLC)
Jill Lancaster from Springville, Utah, graduated from Brigham Young University College of Nursing with BSN in 1997. She has worked as a Registered Nurse and an International Board Certified Lactation Consultant (IBCLC) and has more than 21 years of experience working with breastfeeding mothers and babies. She has extensive experience in hospitals, outpatient clinics, and now runs her own private...
View Profile

›