Mycoplasma pneumonia, atypical pneumonia, or walking pneumonia in kids is a common pediatric lung infection. It is a mild form of pneumonia, which may often go unnoticed, and that is why it is called walking pneumonia.
The condition's symptoms are mild and may be mistaken to be the common cold. Careful observation and relevant diagnostic procedures are vital to diagnosing walking pneumonia. Consult a doctor if your child has a persistent cold or a runny nose. Most cases of the infection seldom require hospitalization for treatment.
Read on to know more about walking pneumonia's signs, causes, and treatment.
What Causes Walking Pneumonia And Is It Contagious?
Walking pneumonia is caused by Mycoplasma pneumoniae, a bacterium that damages the lining of the respiratory system. Studies have found walking pneumonia to be a cyclic epidemic occurring every three to seven years. In Korea, it is known to occur in three- to four-year cycles (1).
Walking pneumonia is contagious and passes from one person to another through respiratory droplets. When the infected person sneezes or coughs, the bacteria are released into the air through the nasal secretions or sputum. When another person breathes in these droplets, they would get infected.
Generally, the infection spreads among people living in proximity, so walking pneumonia outbreaks are common in schools (2).
Who Is At Risk?
Children who live in crowded places or areas with air pollution or those exposed to second-hand tobacco smoke are at a higher risk of developing walking pneumonia. Also, children recovering from a respiratory illness, such as asthma, allergies, or those who have a weakened immune system are at a higher risk of developing walking pneumonia.
Symptoms Of Walking Pneumonia In Children
The symptoms usually appear one to four weeks after the child gets infected. The symptoms can be grouped into tracheobronchitis (chest cold) and pneumonia (3).
Symptoms of chest cold include
Fatigue
Sore throat
Fever
Cough that lasts for weeks or months
Headache
Symptoms of pneumonia include
Cough with mucus
Shortness of breath
Chest pain
Fatigue
Fever and chills
Children below five years can show different symptoms than older children. These symptoms are generally cold-like and might include
Stuffy or runny nose
Sore throat
Sneezing
Watery eyes
Wheezing
Vomiting
Diarrhea
If your child is suffering from cold-like symptoms for an extended period, walking pneumonia could be suspected. Take them to the pediatrician, as walking pneumonia can cause complications in some children.
Complications Of Walking Pneumonia
Usually, the complications of walking pneumonia are mild. However, in rare cases, it can cause severe forms of the following complications (4).
Asthma symptoms or attacks
Swelling of the brain
Kidney problems
Skin disorders such as Stevens-Johnson syndrome, erythema multiforme, toxic epidermal necrolysis
Diagnosis Of Walking Pneumonia
Primary diagnosis is made by physical exam and evaluation of the lungs. To support clinical findings, doctors might recommend an X ray but it is not necessary for diagnosis. IgM antibodies against mycoplasma can be ordered, but is not often necessary (1).
When To See The Doctor?
Walking pneumonia in children can pose certain risks if not diagnosed early. Consult your doctor if you notice the below signs in your child.
Difficulty in breathing
Lack of energy
Loss of appetite
If the symptoms do not improve
Next, let us look at the treatment options for walking pneumonia.
Treatment For Walking Pneumonia
According to studies, walking pneumonia generally resolves within seven to ten days from the onset of symptoms. Antibiotic treatment may help in relieving the symptoms. Early administration of antibiotics increases the positive outcome, and delayed treatment increases the severity of walking pneumonia (5).
So, your child's doctor might prescribe antibiotics and recommend fever and cough medications to relieve the symptoms.
During recovery, you may follow these home-care tips to keep your child comfortable.
Instruct your child to stay at home and take rest until the symptoms show improvement.
Place a warm heating pad or a warm compress on the chest to relieve the nasal and chest congestion.
You can also keep a humidifier in your child's room to alleviate breathing difficulties, if any.
Prevention Of Walking Pneumonia
Prevention is always better than cure. This is true in the case of walking pneumonia, which could appear in three- to four-year circles, and as there is no vaccination against Mycoplasma pneumoniae. Take these precautions to keep your child protected from walking pneumonia.
Make sure they practice good hygiene habits, such as washing hands and covering their nose and mouth while sneezing.
Give them nutritious foods rich in vitamin B6, E, and C as this helps boost immunity.
Frequently Asked Questions
1. How long can walking pneumonia go untreated?
Some cases of mild walking pneumonia may go on their own after 7 to 10 days (5). In others, the child's cough may last for weeks after the fever is gone. However, early and appropriate antibiotic treatment can help reduce severity and disease duration (6).
2. Can children attend school with walking pneumonia?
Children should stay at home if they have a fever above 100°F or are weak. However, they may return to school if they are fever-free for 24 hours, are strong enough to perform usual activities, and are eating properly (6).
3. What antibiotics treat walking pneumonia in kids?
Azithromycin is the most commonly prescribed antibiotic to treat walking pneumonia of bacterial origin (7).
Walking pneumonia in kids is a milder form of pneumonia. However, it can be cured with adequate rest and antibiotics prescribed by a healthcare professional. The speed of recovering and getting back to normal depends on early diagnosis and timely treatment. Therefore, you must monitor your little one's health during the flu season and take them to the doctor if you notice any symptoms or signs of them getting weak or falling sick. Do not panic as it is usual among kids and can be resolved with time.
Key Pointers
Walking pneumonia is usually a mild respiratory infection caused by mycoplasma pneumonia.
Air pollution, secondhand smoke exposure, other respiratory issues such as asthma increase the risk of this infection.
Persistent cough, fatigue, and fever are some of the common symptoms in children.
In rare cases, complications such as severe pneumonia, asthma attacks, and hemolytic anemia may occur.
References:
MomJunction's articles are written after analyzing the research works of expert authors and institutions. Our references consist of resources established by authorities in their respective fields. You can learn more about the authenticity of the information we present in our
editorial policy
.
The following two tabs change content below.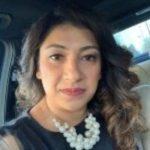 Dr. Misha Yajnik is an American Board Certified general pediatrician practicing in the US. She did her undergraduate studies at Youngstown State University in Ohio and obtained her MD degree from Ross University School of Medicine in Dominica. With over a decade of experience with children from newborns to adolescents, her special interest lies in helping parents navigate the difficulties...
more

Dr. Bisny T. Joseph is a Georgian Board-certified physician. She has completed her professional graduate degree as a medical doctor from Tbilisi State Medical University, Georgia. She has 3+ years of experience in various sectors of medical affairs as a physician, medical reviewer, medical writer, health coach, and Q&A expert. Her interest in digital medical education and patient education made...
more