Are you unable to get into those pre-pregnancy clothes? Is it because you think your breasts look out of shape? Do you have a hard time keeping your twin assets up?
If you are experiencing a change in the shape and perkiness of your breasts, it is possibly a case of sagging breasts. Read on to know how to avoid sagging breasts after pregnancy.
What Is Breast Sagging?
Ptosis (1) is a medical term for breast sagging. You may feel that breastfeeding your baby has led to your breasts being saggy and shapeless. However, the truth is that your breasts start to sag from the time you are pregnant. It can also be a result of various other factors like the shape of your breasts before pregnancy (whether they were already large), the percentage of fat in your body and your age. Your multiple pregnancies and your smoking habits too can change your bust size.
Ligaments support your breasts. When you are pregnant, your breasts become fuller and heavier, and continue to do so as the pregnancy progresses. It makes the ligaments stretch and eventually makes your breasts sag. The change will be more noticeable if you have fuller breasts. Your multiple pregnancies too can result in a dramatic change in your bust.
[ Read: Common Body Changes After Pregnancy ]
How To Prevent Breast Sagging After Pregnancy?
The process of sagging of your breasts begins right from the time you get pregnant. Keep these few pointers in mind on how to prevent breast from sagging after pregnancy:
1. Wear A Bra That Gives Good Support To Your Breasts And Around It: 

A good supportive bra is something you must buy. Choose a bra that is the correct fit. Often, you may not know what your correct bra size is and wear a smaller or bigger one instead. Ask for help at the lingerie counter to understand what bra size and cup size is ideal for you. The right cup size will ensure your breasts are not spilling out. Go for wider straps and look for a support band around the bottom of your breasts. If the bra fits you well your chest will get the right support.
2. Do Not Gain Excess Weight:

You will gain weight when you are pregnant, and it is essential too. The idea is to watch how much weight you are gaining. You should put on weight between 25 and 35 pounds through the course of your pregnancy. If you were underweight before getting pregnant, you might need to put on more weight. Your doctor will be the best person to tell you the ideal amount of weight you need to gain.
[ Read: How To Lose Weight After Pregnancy While Breastfeeding ]
3. Exercise Regularly: 

Once your doctor gives permission to proceed, you should continue to exercise on a regular basis. It will check the weight gain and keep you fit through the pregnancy. You can go for simple exercises like walking or practice yoga. If you have been swimming earlier, check with your doctor if it is okay for you to continue.
[ Read: Benefits Of Postnatal Exercises ]
4. Keep Your Skin Moisturized: 

Make sure you regularly moisturize your skin, especially your breasts. It will help your skin remain supple and get back in shape after all the stretching that happens during pregnancy. You can try out special creams and moisturizers that are available for use during pregnancy. You can even use your regular skin care cream or lotion.
[ Read: How To Take Care Of Skin After Delivery ]
5. Go Slow While Losing Weight:

Once you have had your baby and are planning to lose weight, go slow about it. You may want to lose all the weight at once, or as fast as you can. However, it can result in your breast sagging further. Try to lose the weight slowly and steadily. It will give your skin the time it needs to adapt to the changes.
Unlike what you may have heard your breasts do not sag because of breastfeeding your baby. The process of sagging starts much before your baby arrives. Keep these tips in mind to help your breasts remain supple and shapely. Enjoy your breastfeeding moments with your little one and bid adieu to your sagging woes.
If you know some other useful tips on how to prevent breast sagging after pregnancy please share it with us.
Recommended Articles:
Comments are moderated by MomJunction editorial team to remove any personal, abusive, promotional, provocative or irrelevant observations. We may also remove the hyperlinks within comments.
The following two tabs change content below.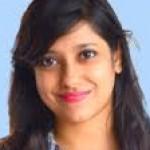 Latest posts by Debolina Raja (see all)