If you have feelings for a person, you must find some interesting ways to say I love you. Love is a beautiful feeling that brings people together and encourages them to care for each other.
Whether it is your first time confessing love or you have done it before, it is always a special moment, and you would want to make it memorable by doing something creative.
Therefore, to make your first impression everlasting and to kindle a spark between you and your partner, this post brings you some innovative ways of saying I love you. It also gives you some ideas to exhibit your love messages in an extraordinary way.
Cute Ways To Say 'I Love You'
Thanks to all the poets and writers who captured the real essence of love in simple words, we could include some honey-dipped lines from various books and songs to help you express your love.
"Every morning, I wish I could just go back to sleep, holding you forever. I love you, dear."
"People asked me why I was smiling so much today? Then I realized I was thinking about you."
"24 hours seem less when I am with you; indeed, there is never enough time when I am with you."
"You look like an angel straight from heaven; I am so lucky to have you in my life. I love you."
"Ever since I met you, my life was no less than any fairy tale. You are my beauty who turned this beast into a prince. I love you so much."
"You are the cutest, kindest, and the most adorable person I have ever met. I love you."
"Thanks for never letting go of me even during the darkest of time. I don't know what I would do without you."
"I want to be the reason behind your smile because surely you are the reason behind mine."
"Can't wait to get home, sweep you off your feet, and cuddle with you all day long. Love you and miss you."
"I love you the way a drowning man loves air. And it would destroy me to have you just a little" – The Crown of Embers by Rae Carson
"If my love were an ocean, there would be no more land. If my love were a desert, you would see only sand. If my love could grow wings, I'd be soaring in flight." – Thirteen Reasons by Jay Asher
"I never loved you any more than I do right this second. And I'll never love you any less than I do right this second." – Beautiful Creatures by Kami Garcia, Margaret Stohl
"For once in my life, I don't have to try to be happy. When I'm with you, it just happens."
"I'd rather spend one moment holding you than a lifetime knowing I never could."
"I knew the second I met that there was something about you I needed. Turns out it wasn't something about you at all. It was just you." – Beautiful Disaster by Jamie McGuire
"I want everyone to meet you. You are my favorite person of all time." – Elenor and Park by Rainbow Rowell

"I wish I could turn back the clock; I would find you sooner and love you longer."
"Ever since I met you, nobody else is worth thinking about."
"I don't care how hard being together is, nothing is worse than being apart." – Starcrossed by Josephine Angelini
"No matter where I went, I always knew my way back to you. You are my compass star."- Diana Peterfreund
"I have fallen in love so many times…. But always with you."
"I don't want to be your favorite or your best. I want to be your only and forget the rest."
"When you are with me, you make me perfect. I love you."
"I love you because, no matter what happens, you'll always love me back."
"The first time I saw you, my heart whispered 'that's the one'."
"Cause all of me loves all of you. Love your curves and all your edges, all your perfect imperfections."- All of me by John Legend
"And when you need your space to do some navigating, I'll be here patiently waiting to see what you find." – Jason Mraz
"And when you smile, the whole world stops and stares for a while. Cause girl you're amazing, just the way you are."- Just the way you are by Bruno Mars
"I don't know what everyone else means when they say 'I love you,' but for me, it is a way to say 'my life is incomplete without you, and I have never been happier in my life, thank you for choosing me'."
"The only condition of my love for you is that there will never be any conditions at all. I love you."
"I always believed love happens only once. But after meeting you, I realized I was wrong as I have been falling in love with you every day for the past 20 years."
"When you feel alone, just look at the spaces between your fingers, and remember that's where my fingers fit perfectly."
"They told me that, to make her fall in love, I had to make her laugh. But every time she laughs, I'm the one who falls in love."- Tommaso Ferraris
"I love you, not only for what you are but also for what I am when I am with you."- Roy Croft
"You are the finest, loveliest, tenderest, and most beautiful person I have ever known- and even that is an understatement." – F. Scott Fitzgerald
"I like you because you are beautiful, charming, warm, loving, and caring. But most of all, I love you in a way that's harder to put into words. I love you because you are, well, you. Don't ever change because you are perfect in every way. I love you."

"I love you without knowing how, or when, or from where. I love you straightforwardly, without complexities or pride; so I love you because I know no other way."- Pablo Neruda
"If you live to be a hundred, I want to live to be a hundred minus one day, so I never have to live without you." – A.A. Milne, Winnie The Pooh
"We're all a little weird, and life's a little weird. And when we find someone whose weirdness is compatible with ours, we join up with them and fall in mutual weirdness and call it love."— Dr. Seuss
Romantic Ways To Say 'I Love You'
If you are hopelessly in love or looking to brew some romance with your partner, then here are a few romantic ways to say I love you.
"I want to be the friend you fall hopelessly in love with. The one you take into your arms and into your bed and into the private world, you keep trapped in your head. I want to be that kind of friend. The one who will memorize the things you say as well as the shape of your lips when you say them. I want to know every curve, every freckle, every shiver of your body. I want to know where to touch you; I want to know how to touch you. I want to convince you to design a smile just for me. Yes, I do want to be your friend. I want to be your best friend in the entire world." – Unravel Me by Tahereh Mafi
"But you've slipped under my skin, invaded my blood, and seized my heart."- Poison Study by Maria V. Snyder
"The first thing I imagine whenever I see the word 'Love' is you."- I won't give up by Jason Mraz
"Love lets you find those hidden places in another person, even the ones they didn't know were there, even the ones they wouldn't have thought to call beautiful themselves." – Wild Awake by Hilary T. Smith
"Every time I see you, I fall in love all over again."
"Your lips? I kiss that. Your body? I hug that. My smile? You cause that. Your heart? I want that."
"Sometimes, my eyes get jealous of my heart. Because you always remain close to my heart and far from my eyes."
"I am thinking of you in my sleepless solitude tonight; if it's wrong to love you, then my heart just won't let me be right." My All by Mariah Carey
"I am not afraid of dying anymore because I have experienced true love. Thank you for choosing me. I will cherish our relationship until my last breath."
"I can be your hero baby, I can kiss away the pain, and I will stand by you forever. You can take my breath away." – Hero by Enrique Iglesias
"The best smile, the most beautiful eyes, the smoothest skin, the hottest body, and the most loving heart of all – you, my dear, are the best wife in the world. I love you."
"You are my first thought in the morning, and my last before I drift off to sleep. Baby, I cannot tell you how much I love you. Be mine forever because I cannot live without you."

"I cannot tell when and why I started to love you. We were just friends, but unknowingly I fell for you, and now my life seems empty without you. I love you so much, my dear."
"Being with you is like a magic potion for me. Your company lifts me up when I'm down, makes me feel better when I'm sick, and reminds me of how beautiful life actually is. I love you."
"Last night I was looking at the stars and matched each star with a reason why I love you. It was going great until I ran out of stars."
"When I saw you, I was afraid to meet you. When I met you, I was afraid to kiss you. When I kissed you, I was afraid to love you. Now that I love you, I am afraid to lose you."
"You have bewitched me, body and soul, and I love … I love … I love you. I never wish to be parted from you from this day on." – Darcy to Elizabeth in Pride and Prejudice
"I love you, with no beginning, no end. I love you as you have become an extra necessary organ in my body. I love you as only a girl could love a boy. Without fear. Without expectations. Wanting nothing in return, except that you allow me to keep you here in my heart, that I may always know your strength, your eyes, and your spirit that gave me freedom and let me fly." – Coco J. Ginger
"And when I loved you, I realized, I have never truly loved anyone. I realized, I never will truly love anyone the way I love you."
"I have died every day waiting for you. Darling, don't be afraid I have loved you for a thousand years. I'll love you for a thousand more." — Christina Perri, A Thousand Years
Funny Ways To Say 'I Love You'
If you and your partner like to joke and have fun, then pick up a few lines and try out the humorous way to say 'I love you'.
"When I look at you, I feel warmth in my heart. At least I think it's warmth; I did have a burrito for lunch."
"Sometimes I think you're just a dream. But then I wake up and realize you're my special nightmare."
"If I could only have one guest for dinner, it would be you. Not as the main dish, as a companion of course."
"I will love you more tomorrow than I love you today. And I will love you more yesterday than I did today. Some people call me 'the love procrastinator'."
"Love is like a box of chocolates; you never know what you are going to get next. But there's always a surprise."
"You are that nothing when people ask what I'm thinking about."
"Sometimes I wonder how you put up with me and then I remember that I put up with you."
"This must be love because I haven't even contemplated an eventual escape plan."
"You are hotter than Brad Pitt, George Clooney and Johnny Depp put together, by the way, have you seen my glasses?"
"I like having you around because my weirdness doesn't look so weird when you're doing it too."

"Sometimes you are the most difficult person to deal with, but other than that, I think you are perfect. I love you."
"The best girlfriend in the world deserves nothing less than the best boyfriend in the world. How cute, we are made for each other! I love you."
"You are just like chocolate. You make everything better."
"I love you more than you say you love me a million more, and just so you know, I love you more square root than by infinity."
"I love you more than pizza and fries, and I really mean it."
"I love you like a crazy cat lady loves her cats."
"If I had to say what my favorite part of you is, it's located between your arms, your heart."
"I love you more than my dog, and that should have said enough."
"You are the one I text when I am drunk. That's love."
"I will love you until I am the last person standing on earth, then all bets are off."
"You're the one I want to spend the rest of my life rehashing the same unresolved argument with."
"I want to grow old and disgusting with you."
"My favorite part of you is the better half, Me!"
"I love you more than my first cup of coffee in the morning."
"What did the volcano say to the mountain? I lava you."

Unique Ideas To Say 'I Love You'
Now that you know what to say, here are a few unique ideas to make that moment memorable for both of you. We have included ideas both for the first time as well as for the many times that come afterward.
If you are good at baking, then bake your beloved their favorite cake and write the message on it.
Record your words in a voice message and send it to your sweetheart; they can go back and listen to it as many times as they wish. Isn't it kind of sweet?
Customized coffee mugs are the best as you will have the freedom to express your thoughts, make them quirky, funny, romantic, or cheesy, it's all in your hands.
If it's your first time saying 'I love you,' then make it special by taking them out to their favorite restaurant, walking hand in hand to a romantic place, looking into your beloved's eyes and pouring out those special words.
Write a few love notes and leave them in unexpected places such as their packed lunch, the wardrobe, in their coat pockets, in their wallet or purse. Imagine how thrilled they will be when they open their purse for cash and find your priceless note.
If your partner is going to take a shower just after you, then write a personal message once the mirror gets fogged with steam. Although the message will be invisible once the steam has cleared, it will magically appear when your partner takes a shower. If the mirror doesn't get fogged, then do not get disappointed. You can always write your message on a note and stick it on the mirror.
This is an over-the-top idea. Cut heart-shaped pieces out of a colored paper and fill each heart with one reason why you love your partner. Make as many as 100 or more and either stick them on your bedroom door or put them all in a box and gift it to your sweetheart. They will jump with joy reading all those messages.
Bake cupcakes and write short love messages on them. If your partner has a sweet tooth, then these cupcakes will be sweeter than usual.
Go through all your old photos, pick some and match each one with a love quote, stick them in a journal and gift it to the love of your life.
Roses are the epitome of love. Send your sweetheart a bouquet of roses along with your I-love-you note, or decorate your bed with rose petals and place a love letter on the bed.
Social media is the modern way to shout out your love. Type in your love message along with a cute picture of you both, post it, and tag your significant other (make sure your partner is ok with it).
Make a playlist of songs you both like. In between the songs, record your love messages, gift it to your sweetheart; they will be thrilled to hear your voice in between.
A love letter can never go wrong. Handwrite it, or email it but pour your heart into words, and send them a heartfelt love letter.
Write your message in a bottle, decorate it, and present it to your beloved. This classic way never gets old.
Buy a chalkboard with the words ' I love you' written across, write one love message a day until their birthday or Valentine's day. This is like a daily dose of love each morning.
If your partner is late from office and you know they had a long and tiring day, do their part of chores and leave a love note. They will remember this forever.
Book tickets to their favorite vacation place and gift them along with your love note. Do we need to say more?
Upgrade your game and stand out from other couples by using these unique and sweet ways to say 'I love you.' These three words already make a magical sentence, so make it extra special for your partner by blending some creative and thoughtful phrases and actions to melt their hearts. Surprise them with your cute and cheesy side, and keep the relationship strong and fresh. So go ahead and pick one that conveys your feelings the best.
Infographic: Ways To Say 'I Love You'
The three words that can win any lover's heart are "I Love You." But why adhere to the traditional way of expressing your love when you can also say it in different ways? The following infographic includes suggestions on how you can express your love to your beau and make their heart flutter with joy.
The following two tabs change content below.

Sanjana did her graduation in Pharmacy from Andhra University and post graduation in management from GITAM Institute of Management. It was during her first job, she recognized her skills in writing and began working as a freelance writer. Later, she completely moved into content writing and began working as a full-time content writer. Sanjana's articles in MomJunction cover topics related to...
View Profile

›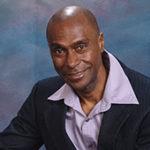 Dr. Carlos Juan Carmona-Goyena
(PhD (Counseling Psychology))
Dr. Carlos Juan Carmona-Goyena is a board licensed therapist in the USA and Puerto Rico with a specialty in couples, families, and relationships. Dr. Carlos possesses a PhD in Counseling Psychology granted at the Interamerican University of Puerto Rico. His two-decade professional experience also includes scientific research in family emotional and relational processes and its effect on psychological functioning. Dr....
View Profile

›