Weaving project ideas for kids are beneficial in developing their motor and cognitive skills. They help children stay engaged and entertained for long. Weaving enhances their imagination, improves concentration, and unleashes creativity. Moreover, weaving projects look cute and colorful. So, if you feel your children are getting overwhelmed by screen time and have nothing productive to do, introduce weaving to them. This post has some easy and exciting, quick-to-learn weaving projects that your children would love to learn and practice.
26+ Weaving Projects For Kids
1. Mini wall hangings
When weaving with children, it is crucial to begin with the basics. You can start with mini DIY wall hangings that you can make using a sturdy twig or a wooden dowel as a base. Get your child a weaving loom kit and create a simple woven pattern. Attach the finished product to a twig, and voila! You have your very own mini wall hanging ready! You can also use basic macramé or crochet techniques to build your wall craft.
2. Dream catchers
One of the simplest weaving crafts for kids is a CD dream catcher. All you need are CDs, yarn, scissors, beads, and a needle to get started. Begin by making warp strings by cutting a piece of yarn. Tie it to your CD and start weaving. Create easy patterns using a children's weaving loom kit. This is one of the most fun upcycling craft projects to do with children.
3. Cardboard circle weaving
Beautiful and basic, cardboard circle weaving is one of the most loved weaving styles for kids. You can start by carving slits on the circumference of a cut-out cardboard wheel. Then, tie the yarn through the center and go over and over each slit to create a pattern. You may even add wooden beads if you like. Opt for chunky yarn to make this activity easier for children.
4. Paper plate woven flowers
Paper weaving for kids is extremely popular, and a subset of it is using paper plates. Cut out petals from paper plates and weave them in place by going under and across the flower petals with a thread. Create a loop in the center with colorful yarn or threads, thus creating a flower. For a more immersive weaving project for kids, think of creating a flower bouquet using paper plates or cardboard.
5. Paper cup weaving craft
Children can also create weaving crafts using paper cups. Begin by cutting a cup into strips from top to bottom and leaving the strips attached at the base. Make your tiny tot weave in and out between the strips and around the cup. Although a bit tedious, the result of this activity is awe-inspiring and ensures great learning.
6. Straw weaving
Another great upcycling craft idea for children is straw weaving. You will need a few drinking straws (used ones do just as fine), tape, and yarn. Tape three straws together with a small gap between each. Insert your yarn between two straws and go over and under each one in motion. Once done, snip the yarn, leaving a tail. Then, cut three new pieces of yarn and drop each one through the straws, and knot the ends. Finally, remove the straws, and your straw art is ready.
7. Nature weaving
When it comes to weaving projects for kids, nature weaving is an absolute favorite. Take your tiny tot for a walk. Collect flowers, twigs, leaves, blades of grass, and other items. Now, create a rough frame using sturdy twigs. Wind twine around the frame and fasten it in place. Then, weave the items collected over and under the twine, and there you have some easy-peasy nature weaving right at your desk.
8. Pinecone weaving
Following on the nature-inspired weaving styles for children, another interesting one is pinecone weaving. All you need are a few clean pinecones and some yarn. Allow your tiny tots to weave in, around, and over the pinecones in any way they please. This one is great for starting out and can help kids practice complicated weaving patterns later.
9. Stone weaving
Stone weaving is a great way to make your children have fun with threads. To begin, wrap a medium-sized stone with strands of thread wrapped in one direction. Then, start weaving with threads that intertwine the first row of threads perpendicularly. You may attach the thread to the end of a wooden needle or toothpick for the weaving process. Begin weaving by starting at the center of the stone and working your way outwards. You can also use colorful threads to create intriguing designs.
10. Stick or twig weaving
Another fun DIY weaving project for kids is twig weaving. You will need a Y-shaped twig for this one. Incorporate the same weaving process, that is, go in and out of the warp threads and work your way around the stick to get to the finished product. Although trickier than creating a cardboard loom, this one is extremely fulfilling and fun.
11. String art
While string art typically involves nails, hammers, and heavy-duty work, here's a kid-friendly version of it. Create nicks in a heart-shaped piece of cardboard. Wrap yarn around it by pulling it deeply into each notch. Cut the yarn and fasten the loose ends in place. Your string art weave is ready. You can use cardboard cut-outs of other shapes, too.
12. Popsicle stick weaving
Instead of throwing out popsicle sticks, you can use them for weaving with children. Create a weaving loom by placing a row of sticks parallel to one another. Begin weaving by tying a knot of yarn around one of the craft sticks. Weave the yarn between the popsicle sticks by alternating in front and behind. Create beautiful weaving patterns by using colored yarn.
13. Ribbon weaving
Another great weaving activity is to weave with ribbons. Start by selecting the color of ribbons you would like to use. Then, cut them into the size of your weaving board or panel. Starting from the top, begin to weave the cut ribbons by running the vertical strands over or under the horizontal strands. Continue until you complete the whole panel. Fasten the loose ends of the ribbon with glue. A beautiful weaving pattern is ready.
14. Friendship bracelet weaving
Mark the center of a cardboard disc with a pencil. Draw eight lines through the center to create eight sections, like a pie chart. Punch a central hole and create a two-centimeter long slit at the end of each of the eight lines. Pass the threads through the hole and tie a knot on the other side. Then, separate the threads and put one in each of the slit. Pick a line, count the third line to its right, and pass the thread to it. Rotate the disc and repeat the same process until you get a bracelet pattern on the other side of the central hole.
15. Newspaper basket
One of the best weaving craft ideas for kids is making a newspaper basket. Make newspaper tubes using a skewer and glue them into shape. Create a base for the basket using cardboard. Secure the paper tube around the edges of the base. Now, weave as per the desired pattern. You can create an over-under pattern to finish the basket. You can stick the newspaper threads in place with glue to make the basket rigid.
16. Woven plastic vases
Use an empty plastic bottle to create beautiful weavings. To get started, cut out the upper section and mouth of a plastic bottle. Make even cuts all the way around the remaining bottle to create strips. Now, weave the tip of one strip over the other in an intricate pattern to create a solid wall for the vase. Paint it with a color of choice or decorate it using pom-poms and warp thread strings.
17. Hula hoop weaving
Weaving on a hula hoop is super fun. You can use a discarded hula ring as a kids' weaving loom for this activity. Begin by tying individual pieces of string across the frame. Use old T-shirts and cut them into an inch wide strings. Weave them over and under the string frame structure and create patterns of your choice.
18. Fork weaving
Try fork weaving to keep the activity simple for kids. You will need a fork with four tines for this project. Begin by wrapping a piece of yarn around the first and the third tine of the fork. Then, wrap the yarn around the second and fourth tine. Keep alternating between first-third and second-fourth pairs of tines. Gradually, you will see a weave pattern. You can create multiple patterns of choice and decorate them with wooden beads or pearls.
19. T-shirt yarn weaving
Much like creating a weaving loom for kids, you can also make yarn using old T-shirts. You can weave rugs or mats using the T-shirt yarn. Start by cutting a large circular piece of cardboard as your base. Cut slits into the circumference and tie strings across its length to create a loom frame. Weave your T-shirt strips through the structure and weave a pattern of your choice. Complete the pattern to form a small mat or rug.
20. Tinsel weaving
With the festive season around the corner, indulge your children in tinsel weaving. This is a great way to teach the basics of weaving to kids, especially younger ones. Tie the ends of multiple tinsels to the wall or an object. Allow your tiny tot to wrap the loose strings around in patterns. Teach them the in and out method with the tinsel, and remember to keep it simple.
21. Colorful God's eye
One of the classics for kids is making a God's eye using sticks and colorful yarn. Start by securing two sticks together in a cross. Tie the sticks at the center. Then, tie one end of yarn on one stick and start weaving by passing and wrapping the string on each stick to create a simple God's eye pattern.
22. Finger crochet
Although crochet isn't as straightforward, finger weaving for kids can be simple and fun. Instead of the needle, make your tiny tots use their fingers. Cut yarn threads and teach them to weave in and out and over and under, to create fun weaving crafts with fingers.
23. Coat hanger weaving
It's all about making weaving projects fun for children. Use coat hangers to create simple woven hearts. Shape an old metal coat hanger by pulling it down to form a heart. Wrap the hanger with strings to create a weaving loom for kids. Use color yarn and pom-poms to weave and decorate.
24. Cereal box storage craft
Paper weaving for kids can be done with as little as a cereal box, glue, and scissors. Cut out cereal boxes along the seams and lay flat. Cut the box into strips and begin to weave horizontally over and under vertical strips. Create a storage box or basket using this simple DIY technique.
25. Doll hammock
Make weaving with kids' fun with this simple doll hammock. Use the techniques of paper plate weaving to create the hammock. Then, tie strings of yarn to suspend the woven hammock. Embellish it with a pillow made from a cotton ball for a realistic feel. You can also decorate it with strips of paper and ribbons.
26. Colorful macramé feathers
While macramé isn't the easiest of all, get your kids started with it with colorful macramé feathers. You can begin by weaving out the basic structure of the feathers for your kids and let them simply cut out the strings at the end. Learning can happen by observing, and this is a great way to establish the foundation for weaving for your children.
Frequently Asked Questions
1. What weave is recommended for beginners?
The plain weave is believed to be the most effortless weave for beginners. Plain weave gives a neat basic look by aligning warp and weft threads at right angles to create a simple, well-aligned criss-cross pattern.
2. What are the techniques used in weaving for kids?
Tabby weaving, rya knots, interlocking, soumak, loop stitch, and weaving with roving are some basic weaving techniques for kids.
Weaving project ideas for kids help develop their fine motor skills and is a fun way to keep them engaged. You can teach them various types and patterns of weaving and crocheting to create interesting projects. Such activities also allow them to express themselves creatively and build their self-confidence. However, you need to ensure that your child is under adult supervision while they are performing weaving activities as there are chances of your little one hurting themselves.
Key Pointers
Weaving is an interesting activity that helps develop fine motor skills, creativity, focus, and imagination.
Certain small woven artifacts, such as making dream catchers, mini wall hangings, are good ideas for beginners to try.
Helping your kids learn this art will help you keep them away from their tablets and televisions and learn a skill they can practice even after they grow up.
The following two tabs change content below.

Advaitaa is a digital marketing and content writing specialist with around seven years of experience. She's worked on a variety of genres including travel, fashion, beauty, lifestyle, and health and wellness. For MomJunction, she writes on kids' activities, learning and development. Having completed her graduation in business management, Advaitaa went on to study fashion merchandising from the Fashion Institute of Technology,...
more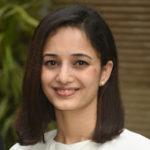 Dr. Neha Bhave Salankar
(MD)
Dr. Neha Bhave Salankar is a consultant psychiatrist at Bhave Institute of Mental Health based in Nagpur. Having been a meritorious student throughout, she bagged the prestigious gold medal for medicine in MBBS as well as in MD psychiatry. She also took training in Child and Adolescent Psychiatry at National Institute of Mental Health and Neurosciences (NIMHANS), Bengaluru. She is...
more