The health checkups that healthy babies undergo are termed well-baby checkups or well-baby exams. Checkups are necessary for babies; hence, their first checkup and vaccinations happen right after birth. Scheduled checkups are an opportunity for your pediatrician to review the baby's growth and development. These checkups are scheduled at specific ages across infancy and toddlerhood to monitor them continuously and look for any concerns.
Read on to learn about the different stages of well-baby checkups for toddlers, their benefits, and tips to ensure these visits go smoothly.
When To Take Your Baby For A Well-baby Checkup?
According to the American Academy of Pediatrics, a baby needs a well-baby/well-child checkup at the following ages (1).
Three to five days
One month
Two months
Four months
Six months
Nine months
12 months
15 months
18 months
24 months
30 months
36 months
Why Are Well-baby Visits Important?
A well-baby checkup keeps you updated about your baby's overall growth and health. It also provides the following benefits (1) (2).
Early detection of conditions. Regular well-baby checkups can help in the timely detection of any health anomalies or deviation from normal growth. For instance, the baby will be checked for any anomalies of the heart, mouth, and skeleton to check for problems, including genetic disorders. Early diagnosis and treatment could lead to better outcomes.
Prevention of infections. If your doctor notices early signs of infection during a regular well-baby checkup, they may intervene to prevent severe symptoms. A pediatrician may be able to identify early signs of ear infection that may go unnoticed by the parents. In such a case, the baby could be recommended preventive medications and immunizations to avoid severe infection.
Periodic review of any alarming signs. Babies are constantly growing and could display signs of a condition later in life. For instance, autism signs and symptoms may become more apparent after the age of 12 months. You may take note of any suspected signs and share them with the doctor. Pediatricians recommend well-child autism assessment at 18 and 24 months of age. 
What Happens In A Well-baby Checkup?
A well-baby checkup could include various tests and assessments based on the baby's health and the parameters the doctor wishes to check.
The checkup generally consists of assessments of the following attributes and parts of the body (3) (4).
Height and weight: The baby will be laid on a special scale to weigh. The doctor will use a special ruler to check the baby's height. These measurements are then used to plot various ratios, such as weight-for-age, weight-for-height, and height-for-age. The results are plotted on a graph to determine if the baby is growing healthily or if there are any regressions.
Head circumference: The doctor will measure the baby's head circumference with a special tape to determine healthy growth.
Arm circumference: The arm circumference within a specific range could indicate the baby is receiving adequate nourishment for growth.
Soft spots: Soft spots are the spaces between the infants' skull bones, which are yet to fuse. Anomalies in soft spots' appearance and shape could indicate disorders or diseases.
Eyes, ears, and mouth: The regular checkup of these parts could determine any problems at an early stage. For instance, eye checkups could detect refractive errors early, while mouth checkups could detect any teething problems.
Lungs and heart: The doctor will use a stethoscope to listen to the baby's breathing and heartbeat. Anomalies in breathing may indicate respiratory infection, while heartbeat anomalies, such as heart murmur, may indicate cardiovascular disorders.
Abdomen and genitalia: The doctor will press the abdomen to check for any underlying swelling. The genitalia is also checked. These assessments could help determine various problems, such as an umbilical hernia.
Bones and joints: The baby's limbs and various joints are moved to check for healthy growth and movement. The doctor may also check for the baby's posture. This checkup could help in the early diagnosis of various osteopathic problems, such as hip dysplasia, that could affect long-term bone growth.
Besides these tests, the doctor may also check for the baby's achievement of various developmental milestones. Parents could be asked about the baby's sleep patterns, feeding schedules, physical activity, and overall behavior. The baby may also receive an immunization shot if it is due.
If the baby has a condition, the doctor may order further tests, such as X-Rays and blood tests, to diagnose any underlying problem.
How To Choose A Doctor For Baby Checkups?
You may choose a pediatrician you have been visiting since your baby's birth. It is best to stick to one pediatrician through the course of checkups since it would help build an accurate and comprehensive medical history.
A pediatrician who has been assessing your baby since birth would also be better aware of your baby's developmental milestones, growth progression, and medical history, making them more likely to detect any problems early. If you wish to switch pediatricians, make sure you carry the baby's documents, prescriptions, and immunization records when visiting the new pediatrician.
Tips To Make The Most Of Well-baby Checkups
You may consider the following points when planning well-baby checkups.
Schedule it as per your baby's mood: Take an appointment at a time when your baby is most likely to be well-rested, not cranky, and cheerful.
Dress the baby appropriately: Dress your baby in attire that is easy to remove and put back during the physical examination.
Carry the essentials: Carry necessary items, such as diapers, burp cloth, a small toy, pacifier, baby food, and an extra pair of clothing.
Note down your concerns: Be prepared with all your queries and concerns about the baby's health. If you notice a sign or attribute that you suspect to be a red flag, take a note of it in detail and discuss it with the doctor.
Keep track of milestones: The doctor may ask questions about the baby's developmental milestones. Keep track of these so that you can share them with the doctor. You may also regularly check the baby's weight and height if you have the requisite equipment at home.
Frequently Asked Questions
1. Are routine infant checkups covered by insurance?
Under the Affordable Care Act (Obamacare), all insurance plans must cover well-child visits. However, insurance plans formulated before the ACA was implemented, such as ERISA-based self-insured plans, government plans, including Tricare or ChampVA, federal employee plans, and membership plans– faith-based cost-sharing services, are not mandated to follow free infant checkups. You may check with the hospital or your insurance provider about what all your plan covers (5).
Apgar test is performed on newborns to check for their well-being. It is performed for the first time one minute after birth to look for how well the baby coped with the birthing process, while the score five minutes after birth indicates how well the baby tolerates life outside the womb (6).
A well-baby checkup is essential for both parents and babies. These checkups are meant to review your baby's overall health and development. They are designed as per the baby's age ranging from three days to three years, and aid in detecting any existing medical conditions. Therefore, it is crucial not to skip these visits. Further, you may also utilize this opportunity to clear all your apprehensions about your baby's diet, growth, and sleep. To not miss out on anything, you could prepare a list of your concerns to discuss with your baby's doctor during the checkup.
Key Pointers
Well-baby checkups are essential for the early detection of medical conditions and preventing infections.
Soft spots, arm circumference, bones, joints, and several other parameters are examined during the visit.
Dress your baby accordingly and note your concerns to make the most out of these checkups.
References:
MomJunction's articles are written after analyzing the research works of expert authors and institutions. Our references consist of resources established by authorities in their respective fields. You can learn more about the authenticity of the information we present in our
editorial policy
.
The following two tabs change content below.

Rohit Garoo did MBA from Osmania University and holds a certificate in Developmental Psychology from The University of Queensland. The zoologist-botanist turned writer-editor has over 8 years of experience in content writing, content marketing, and copywriting. He has also done an MBA in marketing and human resources and worked in the domains of market research and e-commerce. Rohit writes topics...
more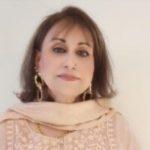 Dr. Dur Afshar Agha is a consultant pediatrician with decades of experience in various medical facilities both in Pakistan and Saudi Arabia. She has headed the Department of Preventive Pediatrics at the prestigious, Children's Hospital and Institute of Child Health in Pakistan and is a life member of the Pakistan Paediatric Association. She has also completed her Post Graduate Program...
more