"It's when a rainbow smiles that sadness is banished from the land." Anthony T. Hincks
When a pregnancy ends in miscarriage or stillbirth, it seems like all hope is lost. But then you become pregnant soon after and deliver a healthy infant this time. While the grief of losing a child cannot be overcome easily, the baby born after a miscarriage or stillbirth brings back that hope to parents, just like a rainbow does after a storm.
That is perhaps why a baby born after a pregnancy loss is referred to as a rainbow baby.
In this post, Momjunction tells you more about rainbow babies and how to tell the world about their arrival.

What Is A Rainbow Baby?
The babies that are born shortly after a miscarriage or a stillbirth are referred to as Rainbow babies. Just like the rainbow is a sign of happiness that emerges from the darkness, so is the baby that is born after a pregnancy loss.
[ Read: Facts About Babies ]
What Is So Special About A Rainbow Baby?
A mother who has gone through the grief of a pregnancy loss can only reckon the emotions of having a baby. The baby that has passed away will always be a devastating loss for the parents. But, the arrival of a rainbow baby will bring a ray of hope and joy that you had for your lost child.
How To Support A Woman During Rainbow Pregnancy?
Here are some tips that family and friends can follow to comfort her:
Help her embrace a new journey to motherhood to heal her wounds.
Make her understand that the previous experience need not recur and this time it is going to be good.
Help her connect with online forums or communities of mothers with rainbow babies.
With support and love from her family and friends, a mother might find it easy to deal with her pregnancy and give birth to a rainbow baby.
Creative Ways To Announce A Rainbow Baby's Arrival
Here are a few bright ideas to announce the arrival of your rainbow baby:
Printing beautiful announcement cards and send them to your friends and family.
Get a rainbow-colored handprint on your belly.
Involve your older kids to decorate the news on colorful balloons.
Take a picture of the baby bump by wearing a rainbow-colored dress and send it across to your friends and family.
Make a chalkboard announcement by drawing a rainbow, with tiny shoes next to it. Or just write the news on the chalkboard with different colored chalks.
[ Read: How To Plan A Baby Shower ]
How's The Experience Of Bringing A Rainbow Baby Home?
The emotions you might experience when bringing home a rainbow baby can be overwhelming. A little bit of sadness, but a lot of joy and happiness, you will experience mixed emotions.
Watching your baby sleeping might trigger some feelings of your pregnancy loss. It might remind you of the baby who never opened their eyes. The clothes that you bought can also trigger some painful feelings.
As you feel love for your rainbow baby, you may also feel guilty, as if you are betraying the baby you have lost. You may think that being happy could make you forget the baby that is gone.
The elation of leaving the hospital with your rainbow baby is unexplainable. The day your baby arrives, your memories of the lost baby may get obliterated by peacefulness to some extent.
It might take some time for you to deal with the emotions, fears, and anxiety after bringing home the new baby. Family support or anxiety medications and therapies under the supervision of your doctor can help you get through this challenging phase.
You may feel overprotective and be hesitant to let other people hold your baby, for fear of losing it again.
You might look for your lost child in the new baby.
Some women might undergo depression and anxiety during the postpartum period. In such a case, you must see a doctor and take medications if necessary.
In spite of all the emotions and experiences, you can still celebrate the arrival of your rainbow baby:
The best way to celebrate the arrival of your baby is to capture some intimate moments. Create an album that you can cherish for a lifetime.
Join the communities of like-mothers who have had similar experiences. You can share stories and find support and solace in each other.
Difference Between A Rainbow Baby And A Sunshine Baby
Rainbow babies and sunshine babies are among the many words that have been coined under the parenting vocabulary. While a rainbow baby is born after a pregnancy loss, a sunshine baby is one that is born before the pregnancy loss.
With a sunshine baby, you may not experience the grief that you do with a rainbow baby, nor do you fear that something might go wrong with it, although you may have the usual anxieties about the child's well-being. A sunshine baby doesn't become one until after the mother has experienced a pregnancy loss.
That said, parenting a sunshine or rainbow baby may have the same challenges and requires the same amount of hard work.
[ Read: Wife And Husband Relationship In Pregnancy ]
For Your Information:
Here are some more terms in the parenting vocabulary.
The baby that is lost is called an angel baby.
The baby born following the rainbow baby is called a golden baby or a Pot of Gold.
In case of twin or multiples, the babies are called shooting stars.
In the case where one twin is lost and the other survives, the lost twin is called sunset baby or guardian angel and the surviving twin is called the sunrise baby.
Rainbow babies are not uncommon. Next we share stories of parents who've had a healthy baby after pregnancy loss.

Stories of Rainbow Babies To Share With You:
Here are a few we picked for you:
Rebecca and her husband Warren, a couple from Denbighshire, Wales, had to go through eight devastating miscarriages. It almost made Rebecca lose her hope of holding a baby in her arms. But, with her husband's support and motivation, as well as the medications, they were blessed with their rainbow baby Aiden Williams.
Sienna Bryan is a rainbow baby born to Leanne and Alan on March 17, 2017. The couple lost their first baby when Leanne was six months pregnant. Accepting the fact that they have lost their daughter was not easy.
After about eight months, they started planning for the next baby and Leanne conceived seven months later. The arrival of Sienna was an exhilarating moment for them. But this has not overshadowed the memories of Isabelle (the couple's first child). Leanne still wears a silver pendant with glass that holds the ashes of Isabelle, reminding her of her daughter's eternal presence.
Pregnancy loss could be due to certain underlying health issues of the mother or the fetus, or due to an unhealthy lifestyle (smoking, drinking alcohol, and drugs) of the mother. Oftentimes it is not due to anything the mother did or didn't do, and the loss goes unexplained.
You can reduce the risk of pregnancy loss by being careful about the daily regimes. But sometimes, no matter how careful you are, you may lose a baby. Remember that there may be a rainbow behind dark clouds.
[ Read: Ways To Tell Your Family You're Pregnant ]
Do you have any rainbow baby stories to share? Tell us about them in the comment section.
Recommended Articles:
The following two tabs change content below.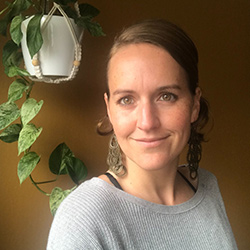 Jennifer Renee Chu
()

Jenn Chu is the owner and operator of Little Ones Welcome in San Francisco. She offers services in her private practice, and virtually. Her focus is on the health and wellbeing of the individual. She specializes in women's care with an emphasis on conception, pregnancy, birth, postpartum, and pediatric support. Jenn took her graduate degree in Traditional Chinese Medicine from...

more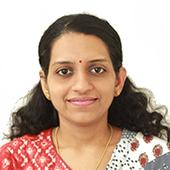 shreeja pillai
Shreeja holds a postgraduate degree in Chemistry and diploma in Drug Regulatory Affairs. Before joining MomJunction, she worked as a research analyst with a leading multinational pharmaceutical company. Her interest in the field of medical research has developed her passion for writing research-based articles. As a writer, she aims at providing informative articles on health and pharma, especially related to...
more