Go to:
Charlie was on the couch, watching TV. His breathing was accompanied by a whistling sound, which was clearer and significant when he exhaled. He didn't seem to be bothered by his wheezing, but his mom was.
Wheezing is common in children and could indicate a variety of medical conditions including asthma. Momjunction tells you about wheezing, its causes and treatment options.
But first, let's understand what wheezing is.
What Is Wheezing?
Wheezing is a condition where the child lets out a high, shrill noise from the nose or mouth while breathing. Noisy breathing or wheezing indicates narrowing of the lower airways.
Wheezing and coughing are common symptoms of childhood illnesses such as cold and allergies, and don't usually indicate a serious medical condition. Also, coughing is a healthy and normal reflex that enables us to clear the airways of any obstructions (1).
How Common Is Wheezing In Children?
According to research, 25 to 30% infants experience wheezing at least once; nearly 40% of all children will have experienced wheezing by the age of three, and almost 50% experience wheezing by the time they are six years of age (2). In children aged less than five years, the most likely cause of recurrent wheezing is asthma.
In younger children, wheezing occurs mostly due to allergies, asthma, gastroesophageal reflux disease, obstructive sleep apnea, etc. (3). While wheezing in children is often linked to asthma, it is not always the case. There could be other causes as well.
[ Read: Breathing Problems In Children ]
Causes Of Wheezing In Children:
Since a child's airways are small, any lower respiratory tract infection, such as RSV (respiratory syncytial virus), can cause wheezing in children. A choking episode might also cause wheezing. However, sometimes it can be due to some structural abnormality in the airways or an issue with the vocal cords.
In very young children, wheezing happens mostly due to a viral infection. Also, in children with asthma, acute wheezing episodes are often caused by viral infections.
Children can suffer from wheezing due to the following reasons (1), (2):
Croup this is characterized by a hoarse voice and cough that sounds like a bark
Passive smoking can lead to coughing and wheezing
Recurring asthma Bronchitis
Anaphylaxis – a severe form of allergic reaction due to a medication or an insect bite
Bronchiectasis – a kind of chronic lung condition that inflames the tubes, causing difficulties in clearing up the mucus
Emphysema – a condition which makes breathing difficult (4)
COPD (chronic obstructive pulmonary disease) – accumulation of different kinds of lung infections that block the flow of air and cause difficulty in breathing (5)
Bronchiolitis – a common type of lung infection that creates congestion in the child's airways, known as bronchioles.
RSV occurs due to a virus that infects the lungs and the respiratory tract.
Respiratory tract infection – common in children under the age of two.
Vocal cord dysfunction restricts the movements of the vocal cords
Bronchopulmonary dysplasia (uncommon)
If your baby has any of the above conditions, then look out for the symptoms of wheezing.
Symptoms Of Wheezing In Children:
Here are a few symptoms that indicate wheezing:
A breathing noise that sounds like a whistle
Difficulty in breathing, especially when exhaling
Tightness in the chest, especially when your child breathes
In some cases, when the child has a barky cough, the wheezing sound may also come when your child inhales (6)
In most cases, the symptoms can be relieved at home. But if your child is facing difficulty in breathing or the symptoms become more serious, then your child may need medical help.
[ Read: Asthma In Children ]
When To Get Medical Assistance For Your Child?
Get your child to the nearest medical facility if he or she has the following symptoms along with wheezing (1):
Coughing or having a temperature of 101° F or above
Breathing is very fast, and the child cannot be comforted
Has difficulty in breathing and feels like he's choking. This may be a sign of acute asthma, or anaphylaxis (an allergic reaction).
If the child is choking, you will notice a quick swelling and redness on the face.
Sudden wheezing cough, bringing up gray phlegm or a pinkish or reddish froth
Coughs up greenish or gray phlegm. It could be the sign of bronchitis or COPD
Sometimes, a diagnostic test may become necessary to determine what's causing wheezing in the child.

Diagnosis And Treatment Of Wheezing In Children:
Diagnostic testing for wheezing depends on the age and symptoms of the child. To diagnose wheezing in your child, your doctor will follow these steps (2):
Your doctor will ask you about the symptoms of your child's wheezing to determine the possible triggers, such as a particular food item or the weather.
The doctor will examine your child's lungs with a stethoscope to understand the intensity of wheezing and where exactly it occurs.
An X-ray may be recommended.
For first time evaluation, the doctor may recommend some blood tests and Spirometry (a breathing test).
If your doctor feels the wheezing could be a result of some allergies, especially food allergies, he might recommend more skin and blood tests.
Children, who are chronically ill, are tested for immunodeficiency, metabolic disorders, and cystic fibrosis.
The doctor may check for nail clubbing and change in nail color to rule out any chronic respiratory diseases other than asthma.
Treatment Of Children With Wheezing
Depending on the cause, your doctor may prescribe all or some of the following drugs (7):
For asthma induced wheezing:
A bronchodilator inhaler, Albuterol or Levalbuterol, will help to dilate any constriction in the airways when your child has difficulty in breathing.
An inhaled corticosteroid –beclomethasone, budesonide, ciclesonide, etc.
A long-acting combination of bronchodilator and corticosteroid.
An asthma controller pill to reduce inflammation in the airways. A non-sedative antihistamine pill (cetirizine, fexofenadine, loratadine) or a prescription nasal spray in case your child has nasal allergies.
Long-acting anticholinergic for children above six years of age.
For bronchitis induced wheezing:
A bronchodilator that will help to ease your child's wheezing and clear any infection.
An antibiotic in case your child has a bacterial infection.
If your child has been given a reliever medication, make sure you learn how to use the inhaler device. You also need to follow the action plan provided by the doctor to ensure that you administer the right dosage of medication at the right time.
For quick recovery, your child needs the right home care alongside the medical treatment.
[ Read: Bronchitis In Children ]
Home Care And Remedies For Wheezing
You may follow some home remedies to alleviate the suffering of your child:
Steam inhalation is one of the most effective ways for quick relief from obstruction in the airways.
A hot shower can help the child breathe comfortably and stop the wheezing.
Drinking warm water or fluids will keep your child hydrated.
Ginger is an excellent natural remedy for wheezing. Ginger juice with honey will boost overall immunity. It also has good anti-inflammatory properties.
Garlic is yet another effective remedy for wheezing, asthma, and cough.
Wheezing is a normal childhood occurrence but keep an eye on the symptoms and your child's overall condition. In case you feel your child is in discomfort, get medical assistance.
Have tips to deal with wheezing in children? Share them with us in the comments section.
Recommended Articles:
Comments are moderated by MomJunction editorial team to remove any personal, abusive, promotional, provocative or irrelevant observations. We may also remove the hyperlinks within comments.
The following two tabs change content below.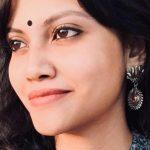 Latest posts by Sudipta Jana (see all)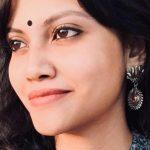 MA English Pursuing Child Nutrition and Cooking from Stanford UniversitySudipta is an English Major from the University of Hyderabad. Has considerable medical research writing experience, but also enjoys creative writing and the arts. Her writings aim to make highly scientific/ health material easy to understand for a common reader.She is also a National Novel Writing Month awardee. Sudipta loves to hit the roads to find stories and motivation to fill up her canvases and the pages of her diary.