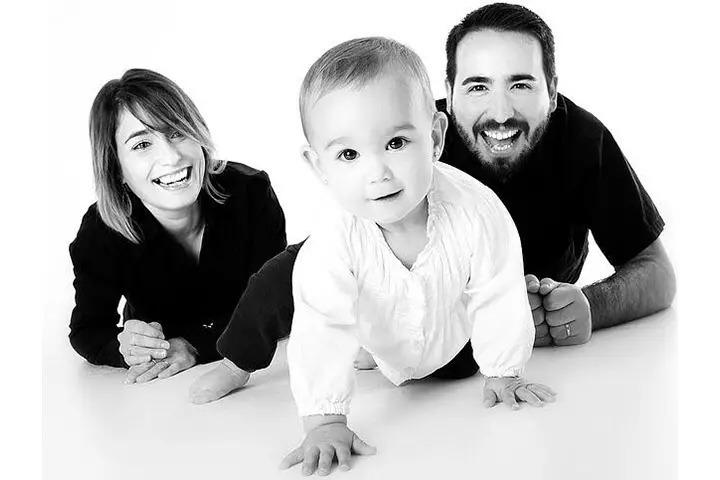 When a baby is born, the axis of his/her parents' world shifts considerably. Their entire world starts revolving around their little angel, and they start making efforts towards giving him/her all the happiness of the world. They also get the job of ensuring that the little one is protected from all kinds of diseases and is on its way to a healthy life. This means being vigilant about getting him vaccinated with all the mandatory vaccines. I have been on a similar boat and have been very nervous about whether or not I did that job perfectly.
Though I felt assured once my kid got all the vaccines mentioned on his vaccination card. But yesterday, I was reading about meningococcal meningitis, and I realized that it's the most devastating form of meningitis. I hadn't immunized my little one against it.
I came to know that this disease can take away the life of a healthy kid or adult within hours of the appearance of the first symptoms, and those symptoms often resemble the symptoms of a normal viral infection (1). It was a truly horrible revelation for me.
I researched more and found out that the vaccination against this disease, Meningococcal Conjugate Vaccine, is available and must be administered to babies from the age of 9 months onwards. It is probably not included in the mandatory vaccine card because of the rare incidence of this disease, but still as I watched this heart-touching video: https://www.youtube.com/watch?v=XlomWOElXaQ,
I realized it's better to give this vaccine to little ones rather than make them susceptible to this fatal disease. Even if one survives this disease, they can have irreparable lifelong consequences on their brain and other organs (2).
Basically, meningitis is a disease caused by the inflammation of protective membranes covering the brain and spinal cord. While the viral form of meningitis can be cured, it's bacterial form can turn out to be the most severe form with Invasive Meningococcal Disease (IMD) being the most devastating. It infects the brain or/and the blood and despite advances in medical care, the disease can kill or cause irreparable damage to one's body in the matter of a few hours (3).
Currently, there is no universal vaccine which can prevent meningococcal meningitis completely. However, one can protect themselves against five of its most common bacterial serogroups which cause it, by vaccinating themselves with the Meningococcal Conjugate Vaccine (MCV). This vaccine is made available by Sanofi Pasteur, as a result of their 40 years of exhaustive, science-led research in meningococcal infection. They have the vision of making this vaccine mandatory for everyone, in every country, including India, across all age groups to completely eradicate the meningococcal infection from the world.
Many nations globally have already made it mandatory. In India too, quite a few cases have been detected across all major states and fatalities have been reported too. The statistics which I have shared here are more alarming because it is a communicable disease which can easily spread from one person to another.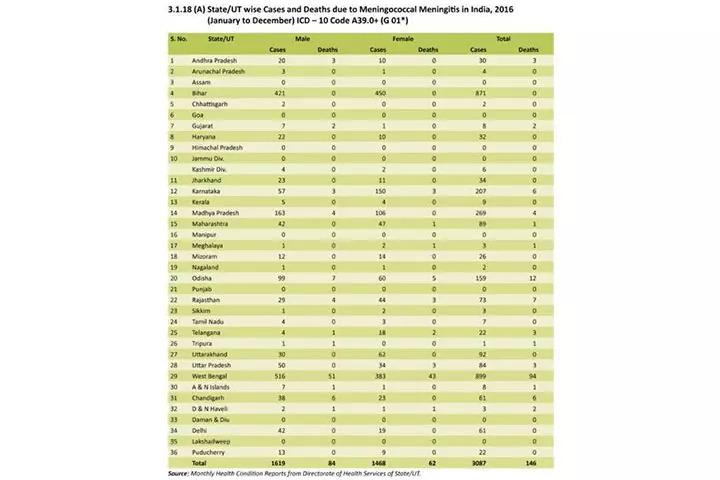 Its symptoms of fever, headache, and stiff neck are often mistaken for the common flu, and by the time you test blood or cerebrospinal fluid for it, it is often too late. Therefore, it's better to get the vaccine MCV included in our mandatory vaccines list and offer comprehensive protection to one and all by including this missing link. I hope all of you will agree with me on this.
References:
1. https://www.meningitis.org/meningitis/what-is-meningitis
2. https://www.healthychildren.org/English/safety-prevention/immunizations/Pages/Meningococcal-Vaccines-What-You-Need-to-Know.aspx
3. https://www.meningitisnow.org/meningitis-explained/after-meningitis/after-effects-of-septicaemia/
Disclaimer: The views expressed in the blog content are independent and unbiased views of solely the blogger. This is a part of a public awareness initiative on meningitis supported by Sanofi Pasteur India. Sanofi Pasteur bears no responsibility for the content of the blog. One should consult their healthcare provider for any health-related information. This article is meant to help create awareness and spread knowledge. Any decision regarding your health and child's health should be done after consultation with your doctor. Read my full disclosure here. While all efforts are made to keep articles updated, the speed of research in these fields mean the information often may change when more research knowledge is available. Mom Junction or the author should be in no way held responsible in that case. Written after consultation and discussion with Dr. Abhijit Misra (MD Pediatrician – Healthwealthbridge board of advisors)
Author: Roma Gupta Sinha
Comments are moderated by MomJunction editorial team to remove any personal, abusive, promotional, provocative or irrelevant observations. We may also remove the hyperlinks within comments.