Try shunning the conventional and go the pagan way while naming your child. A pagan or wiccan names are much more than unique. They take inspiration from gods, animals, nature, and natural elements.
If you have been looking for a pagan or wiccan name for your child, look no further. We've compiled a collection for your baby boy or girl.
Pagan And Wiccan Baby Names For Boys:
1. Rowan:
Celtic names are highly popular with the Pagans since most of their traditions come from the Old Celtic practices. One such name is Rowan, which means 'tree.'
2. Fergus:
Fergus is believed to be the name of royalty in the Pictish tribes. This name means 'strong and manly' and sounds such too!
[ Read: Atheist Baby Names ]
3. Bedwyr:
This moniker comes from the proto-Celtic word that means 'knower of the grave.'
4. Cadmun:
Cadmun is an Anglo-Saxon name, meaning 'warrior.' It's also the name of the first English poet.
5. Aidan:
Aidan, the alternate spelling for Aiden, means 'small fire.' It's one of the most popular names in the United States right now.
6. Llyr:
Llyr is the mythical king found in the Celtic legend. He is also known as the god of the sea.
7. Finn:
This pagan boy name belongs to the hunter and warrior whose hair turned gray prematurely, giving him the name Finn.
8. Adonis:
Adonis is the Greek god of vegetation and rebirth who is worshiped in some religions for untold eons.
9. Neptune:
Neptune is the name of Roman god of the sea. This moniker would be a bit tough for your son to carry.
10. Gawain:
In the Arthurian legend, Gawain was the defender of the weak. In a tale, he is depicted as battling the Green Knight in the conflict between Paganism and Christianity.
11. Desmond:
This debonair and sophisticated name means 'a knowledgeable man.' It's also tied with Bishop Desmond Tutu, the Nobel Peace Prize Winner.
12. Caradoc:
We couldn't find a name more apt than this. Caradoc is a Welsh name, meaning 'dearly loved.'
13. Herne:
Herne is the name of the Hunter god of forest and vegetation.
14. Angus:
In Celtic mythology, Angus is a God of wisdom and good humor. The meaning of Angus is 'one who is special and unique'.
15. Pagan:
You can even go for the straightforward name Pagan, which means 'from the country.' Writer Anne Tyler used it for her son.
16. Castor:
Castor is the name of one of the twins that make up Gemini constellation. This cutting edge name was used by James Hetfield of Metallica.
17. Pollux:
How can Castor be complete without Pollux? Pollux is the brother constellation of Gemini. It means 'crown.'
18. Lysander:
Lysander is the creative alternative to Alexander. It means 'liberator.'
19. Fox:
This simple and sleek animal name is backed with a long history of usage. Fox would sound great in the middle.
20. Leaf:
This nature name reminds us of Richard Leaf, the British actor.
[ Read: Norse Baby Names ]
21. Percival:
Percival is a French name, meaning 'one who pierces the valley.' The original Percival was a Knight of the Round Table.
22. Cedric:
This Celtic moniker, meaning 'bounty' also featured in Walter Scott's novel "Ivanhoe."
23. Albus:
The Latin name, meaning 'white' now has the stamp of "Harry Potter."
24. Evander:
Evander was the name of the hero of the Trojan War. It means 'good man.'
25. Stone:
Some people may find this name severe and harsh, but the fact is that an increasing number of parents are moving towards such robust, single syllable names.
Pagan And Wiccan Baby Names For Girls:
26. Calliope:
This pagan girl name Calliope, belonging to the music of epic poetry, means 'beautiful voice.' It's also the name of a musical instrument.
27. Grainne:
This unique moniker is associated with the daughter of Cormac mac Airt in the Irish mythology.
28. Bronwen:
Bronwen, meaning 'fair and blessed' is the daughter of Llyr, the sea god.
29. Luighseach:
This moniker could be confusing for some people. Luighseach, the version of Lucy is pronounced as 'Lee-shock'.
30. Aradia:
Looking for something unusual? Pick Aradia, the name of the Italian witch popularized in "Gospel of the Witches", Charles Leland's book.
[ Read: Greek Mythology Baby Names ]
31. Fionnula:
In the Irish Mythology, Fionnula is Llyr's daughter who was transformed into a swan for 900 years.
32. Ceridwen:
Ceridwen, the Celtic goddess of poetry has a name as poetic as her. Ceridwen means 'beautiful as a poem.'
33. Glenys:
This name refers to someone living in a glen. Their alternate spellings are Glennis and Glynis.
34. Thalia:
Thalia is a Greek name and means 'to blossom.' It was the name of one of the three Graces.
35. Rowena:
Rowena is the name of one of the heroines in Walter Scot's "Ivanhoe'. It means 'slender and fair.'
36. Roisin:
Roisin is the diminutive of Rose and aptly means 'little rose.' This name is pronounced as 'roy-shin'.
37. Ariadne:
Ariadne is the name of the Greek goddess of fertility. Her name means 'most holy.'
38. Persephone:
Persephone is the name of the Greek goddess of spring and the Queen of Underworld.
39. Nimue:
In the Arthurian legend, Nimue was the sorceress who stole Lancelot when he was an infant. This name means 'memory.'
40. Brigitte:
Brigitte is the French version of Brighid and means 'strength.' The correct pronunciation of this name is brih-ZHEET.
41. Echo:
Here's a name loads of reverberations. Echo is the name of the nymph in the Greek mythology.
42. Demeter:
Demeter is the name of the Greek goddess of agriculture, harvest and grain. You can also go with its variation Demetria.
43. Daisy:
Daisy is the fresh and energetic flower name, which was originally a nickname for Margaret.
44. Soleil:
Soleil is an attractive French name, meaning 'sun.' It's been used in the United States since the 1920s.
45. Brynn:
Brynn is a gentle, yet substantial Welsh name, meaning 'hill.'
46. Gaia:
Gaia is the mythological goddess of earth. Emma Thompson used this name for her daughter.
47. Willow:
Willow is the name of an ancient tree featuring in literature from Shakespeare to "Harry Potter". This tree is believed to possess magical powers.
[ Read: Basque Baby Names ]
48. Autumn:
This crisp season name is getting increasingly popular with the pagans. And it sounds great too!
49. Amber:
Amber is a lovely gemstone name, ranking at #334 spot on the Social Security List.
50. Galatea:
In the Greek mythology, Galatea was a woman with incredibly pale skin. She was Pygmalion's inspiration behind "My Fair Lady".
Would you opt for a wiccan or pagan name for your son or daughter? Share your views with us in the comment section!
Recommended Articles:
Comments are moderated by MomJunction editorial team to remove any personal, abusive, promotional, provocative or irrelevant observations. We may also remove the hyperlinks within comments.
The following two tabs change content below.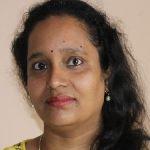 Latest posts by Bhavana Navuluri (see all)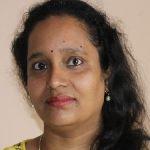 Bhavana Navuluri
B.Com, MBABhavana is the chief editor for MomJunction. She has 16 years of experience in content writing, editing, and management. She was a print media journalist for six years, before moving to online.As the chief editor, she guides her team in writing the most authentic content with no compromise on quality or editorial values.On the academic front, Bhavana is a graduate in Commerce, and has done her Masters in Business Administration, with proficiency in Accountancy, Financial Analysis, Business Economics, Planning and People Management.When not writing or editing, she loves to read (and re-read) English classics or spend time with her two children.