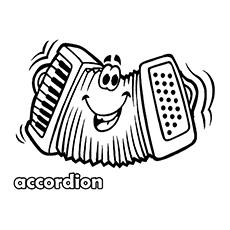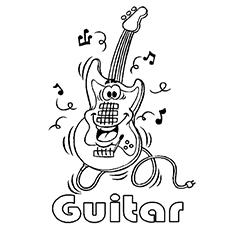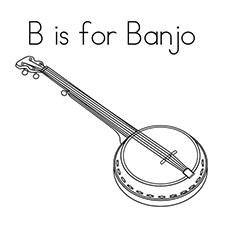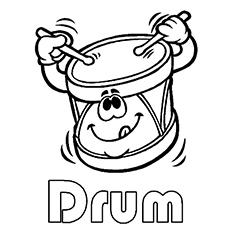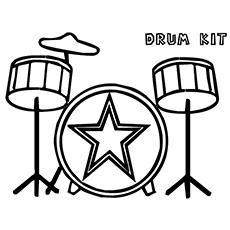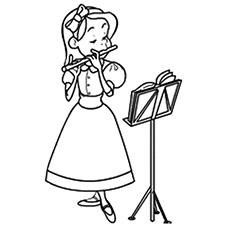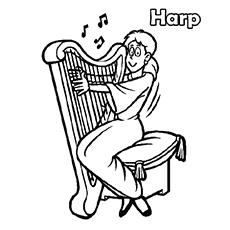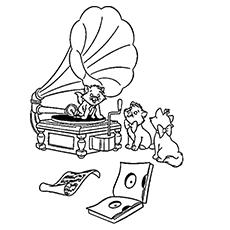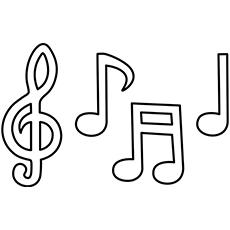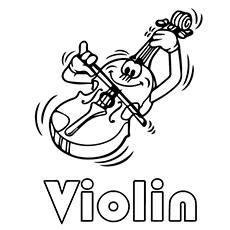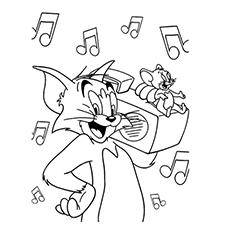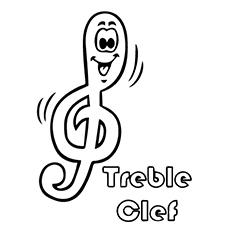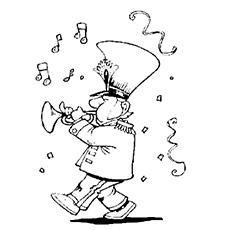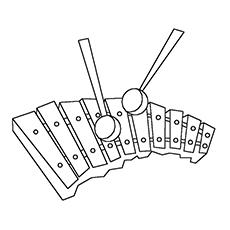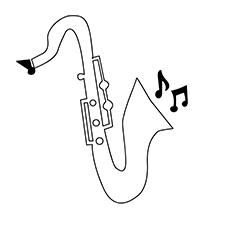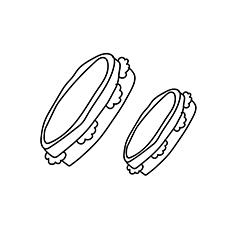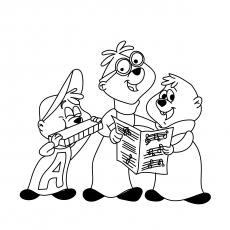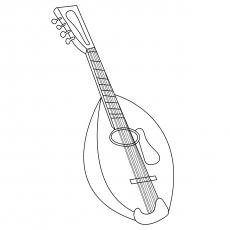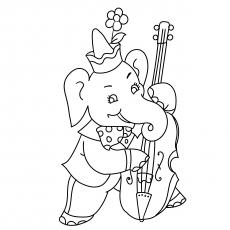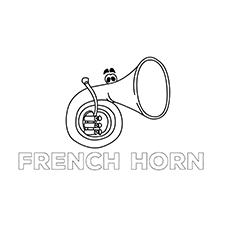 Recommended Articles:
Your active kid loves to play with colors just like any other kid his or her age. As a mother, you would want your child to learn something new through everything that he or she does.
A good idea is to make coloring an interactive mode of teaching your kid interesting facts and figures. You can also use coloring pages pertaining to different themes that you may use to keep your little munchkin busy throughout the day.
Music Coloring Pages For Preschoolers
It is in the formative years of your kid that you need to help your child develop a liking for various activities. Music can be one of them! Use music coloring sheets to teach your child about the different musical instruments and musical notes.
Here are some free music coloring pages printable that you can give to your child to help him or her learn about music and maybe even take it up as a hobby!
1. The Treble Clef:
This coloring page features the symbol for the treble clef. It is sure to incite your child to learn more about music.
The treble clef is a key signature that is used in musical notations.
It may be too soon for your kid to understand the use of this key signature, but you can tell them about the treble clef and the bass clef.
[ Read: Hello Kitty Coloring Pages ]
2. The Acoustic Guitar:
Here you have the acoustic guitar in a friendly avatar.
The page features the guitar with all the six strings on it.
It also has an electric cable to connect it to an amplifier.
3. Let's Play the Violin:
Here is the violin, another musical instrument. This coloring page shows a violin that is playing itself.
It is a funny rendition of the serious musical string instrument.
Tell your kid all about the violin and how it is played once he or she finishes coloring.
[ Read: Mermaid Coloring Pages ]
4. The Drum Kit:
This page features all the pieces of a drum kit. The drum kit is a combination of a lot of percussion instruments.
Playing the drum set together requires the use of both hands and the feet.
Help your child recognize each component of the kit while he or she colors it up!
5. The Tambourine:
This page features one of the simplest of musical instruments. The tambourine is a very simple percussion instrument.
It is held in one hand and played using the other. This instrument is also used by some tribal dancers.
Get your kid to color the tambourine to help him discover the nuances of music.
[ Read: Family Coloring Pages ]
6. The Musical Notes:
This coloring page shows some musical notes.
The musical notations are one of the ways in which music is represented.
This page features some basic notations that you can acquaint your little Mozart with.
[ Read: Princess Jasmine Coloring Pages ]
7. The Harp- The Instrument Of The Gods:
This coloring page here shows a harp. It is usually associated with angels.
The harp is a string instrument as can be seen in the picture.
On a serious note, this instrument is used by choirs in their performances.
8. The French Horn:
Here you have the French horn. It belongs to the trumpet family.
The French horn has keys that block the passage of air that is blown, producing different sounds.
This is an interesting music instrument!
[ Read: Father's Day Coloring Pages ]
9. The Drum:
This coloring page features the drum. It is another percussion instrument.
This instrument is used for producing different beats for the music.
You can get your kid a small drum of his own to help him understand music beats.
10. The Accordion:
The music coloring page here features an accordion.
It is an old traditional musical instrument.
It has keys to one side and the sound is created by pumping air through the instrument.
[ Read: Happy Birthday Coloring Pages ]
11. Elephant Playing Cello:
The violoncello, also known as cello, is a bow-string instrument with four strings tuned in perfect fifths. It is a member of violin family. The cello is used as a solo musical instrument and also in string orchestras and chamber music. A person who plays the cello is known as the cellist. Cellos were derived from mid to large sized bowed instruments in the 16th century, such as Viola da Gamba and Viola da Braccio. These instruments were made by Amati Family of Luthiers. The wire wrapped strings in Bologna gave the instruments a greater versatility.
In this picture, we see a cute little elephant dressed as a performer is playing the cello. He is in a mood for some jazz music maybe!  
12. Reading Music Notes:
The three chipmunks Alvin, Simon and Theodore are having a great time singing and playing the harmonica.
The three Chipmunks landed in the house of a struggling singer and composer after the tree, where they lived was cut down. The singer allowed them to stay in his house on a condition that they have to sing the songs composed by him. The Chipmunks happily agreed to this deal. So we see the chipmunks are enjoying singing from a page full of musical notes. To make the song even more melodious Theodore is playing a mouth organ called harmonica.
The harmonica is also known as the French harp, blue harp and mouth organ. It is a free reed wind instrument used worldwide in many musical genres like blues, American folk music, Jazz, Country and Rock and Roll.
13. Tom and Jerry Loves Music:
In this picture we don't see Tom and Jerry is not fighting like they always do! They have common passion music, so we see Tom carrying the music system on his shoulder and Jerry sitting on the music recorder itself. On the background there are musical notes.
This picture gives an ample scope to experiment with different coloring mediums. Your child can use glitter tubes, blow pens and felt pens, than just using crayons. His imagination will give this picture a magic touch!
14. Xylophone:
The word Xylophone comes from the three Greek words 'xylon' which means 'wood', 'phone' or sound or wooden sound. This musical instrument belongs to the percussion family. A xylophone comprises of wooden bars struck by mallets. Each wooden bar is an idiophone tuned to a pitch of a musical scale.
It is the material of the mallets and wooden bars that create the desired sound pitch of the music. Generally, xylophone is used to create softer emotions in a song and sometimes it is use to create the rain effect in a song.
15. Saxophone:
The saxophone also known as Sax belongs to a family of woodwind instruments. Saxophones are made of brass and played with a single-reed mouthpiece similar to clarinet. The saxophone family was invented by the Belgian instrument maker Adolphe Sax in 1840. He patented the saxophone on June 28, 1846. Saxophones are used in military bands and also in orchestras.
The saxophone creates a sophisticated environment and is used in classical music like concert bands, chamber music, solo repertoire, military bands, marching bands and jazz concerts. Saxophone players are called saxophonists.
Saxophone creates melodious background music and this picture shows how a saxophone looks like.
16. Listening to Gramophone:
Gramophone is a device for recording and replaying sound. A disc shaped analogue sound recording medium is used in the gramophone to create music. The gramophone brings back old memories; you can share with your child your experience listening to a gramophone. You can also show him real pictures of gramophone to satisfy his curiosity.
In this picture we see three little cute cats listening to the gramophone and enjoying the music. Your child will love coloring this picture even more after learning how a gramophone actually works.
17. Mandolin:
A mandolin or mandolino is a musical instrument in the lute family. It has four courses of doubled strings; usually two strings in each course are tuned in unison. The courses are tuned in a succession of perfect fifths and are plucked with a plectrum. The mandolin is the soprano member of a family that includes mandola, octave mandolin, mandocello and mandobass. There are many styles of mandolin, but the three are common the Neapolitan (bow-backed), the carved-top mandolin and the flat-top mandolin.
Mandolin is a string instrument like guitar and this instrument became popular due to romantic films. The mandolin creates a romantic and cheerful atmosphere when it is played. This picture shows a happy looking mandolin and also spells out the word mandolin, so that your child can associate the word with the picture.
18. Banjo:
The banjo is a four, five or sometimes six-stringed instrument with a thin membrane stretched over a frame or cavity as a resonator. The membrane is made up of animal skin or plastic and the frame is circular. Early forms of instrument were fashioned by Africans in Colonial America.
The banjo is associated with country, folk, Irish traditional and bluegrass music. The banjo occupied a prominent place in African American traditional music before it became popular in minstrel shows of the 19th century. The banjo with a fiddle is an important symbol of American old-time music. This musical instrument has a rich legacy and creates some foot-tapping beats.
In this picture we see the letter B for Banjo is written, this will help your child to associate the letter with the word and the picture. This coloring page can be used as an effective learning tool for your little one who has just started to learn the alphabets and the words beginning with those alphabets.
19. Flute:
The flute is a family of musical instrument of the woodwind group. Like other woodwind groups with reeds, a flute is an aerophone or reedless wind instrument. According to the instrument classification of Hornbostel-Sachs, flutes are categorized as edge-blown aerophones. A musician who plays the flute can be referred to as a flute player or flautist or flutist. Flutes are the earliest known musical instruments; it dates back to 43,000 to 35,000 years ago. Some traces of flutes were found in Swabian Alb region of Germany.
This picture shows a little girl playing a flute. She is looking at music book and playing flute according to the notations. It is very important to learn musical notations to play a musical instrument perfectly. The musical notations are the fundamentals of learning music.
20. Trumpet:
A trumpet is a musical instrument that belongs to the brass family. Trumpets date back to 1500 BC; the trumpets were played when a king entered a court. The trumpet is played by blowing air through closed lips, just like a conch shell, it produces a buzzing sound that creates a standing wave vibration in the air column inside the instrument. A trumpet is made up of brass tubing usually bent twice into an oblong shape. A person who plays a trumpet is called trumpet player or trumpeter.
Trumpet is popularly used in military bands during marches. This royal and historical musical instrument is used by a uniformed soldier in this picture. The background is kept plain other than the musical notations, so your little one can experiment with different colors to make the picture really bright. Don't forget to pin it up in his room as a poster.
It is very important that you realize your child's potentials and nurture them. Since, your child is very young he can grasp anything that is taught to him. This is the best time to teach your child a musical instrument. This will improve your child's motor and cognitive skills to a great extent. If your child has a deep interest in music, he will certainly love coloring the pictures and become familiar with different musical instruments.
We hope you like our collection of free printable music coloring pages. Do share your beautiful moments while helping your child color these rhythmic pages.
DISCLAIMER: All images found here are believed to be in the "public domain". We do not intend to infringe any legitimate intellectual right, artistic rights or copyright. All of the images displayed are of unknown origin. If you are the rightful owner of any of the pictures/wallpapers posted here, and you do not want it to be displayed or if you require a suitable credit, then please contact us and we will immediately do whatever is needed either for the image to be removed or provide credit where it is due. All the content of this site are free of charge and therefore we do not gain any financial benefit from the display or downloads of any images/wallpaper.
The following two tabs change content below.