Has your baby just switched to solid foods? You must be thrilled that your little bundle of joy will start exploring the world of food. But on the other hand, you are worried about providing the right and adequate nutrition to your darling. This is the time when their solids need to be gradually increased while breastmilk or formula would be an addition to the solid foods. There are a plethora of healthy choices to make and foods to pick from for your baby.
Beetroots are one of the best food choices to make for your little one at this time and MomJunction tells you about the goodness of beetroot for babies. We have also included a few simple beet recipes for your baby.
Health Benefits Of Beets
The natural sweetness of beets is well preferred by babies and they can serve as great finger food too. Beets play a prominent role in imparting overall health of your baby. Here are some beetroot health benefits for babies you should know:
Overall health: Beets may reduce the risk of developing diseases like night blindness, glossitis, beriberi, jaundice, etc., as they are full of minerals and vitamins such as vitamin A, calcium, folate, magnesium, potassium, and more (1). They also contain lipids and proteins.
Boost immunity: Antioxidants present in beets boost the immune system.
Help digestion: Fibre-rich beets ease the digestion process. It keeps constipation at bay and soothes a troubled digestive system.
Brain activity: As beetroot is a good source of iron, it lessens the risk of anemia and aids in brain development the during early months. It promotes blood circulation in the brain and increases activity. Betaine, a substance present in beets, tends to relax the baby's mind and enhance the little one's mood.
Natural cleanser: Beets act as natural cleansers especially for organs such as the gall bladder and kidneys.
Nutritional Value Of Beets
| Nutrient | Unit | Value per 100 g |
| --- | --- | --- |
| Water | g | 87.06 |
| Energy | kcal | 44 |
| Protein | g | 1.68 |
| Total lipid (fat) | g | 0.18 |
| Carbohydrate, by difference | g | 9.96 |
| Fiber, total dietary | g | 2 |
| Sugars, total | g | 7.96 |
| Calcium, Ca | mg | 16 |
| Iron, Fe | mg | 0.79 |
| Magnesium, Mg | mg | 23 |
| Phosphorus, P | mg | 38 |
| Potassium, K | mg | 305 |
| Sodium, Na | mg | 77 |
| Zinc, Zn | mg | 0.35 |
| Vitamin C, total ascorbic acid | mg | 3.6 |
| Vitamin A, IU | IU | 35 |
| Vitamin E (alpha-tocopherol) | mg | 0.04 |
| Vitamin D (D2 + D3) | µg | 0 |
| Cholesterol | mg | 0 |
Source: ndb.nal.usda.gov
When To Introduce Beetroot For Babies?
The ideal and the recommended period to introduce beets to your baby is between eight and ten months, as they are higher in natural nitrates than other vegetables (2).
However, guidelines vary around the world when it comes to the introduction of beetroots. In the UK, beets are often included in babies' diet from six months of age.
Add beets to your little one's diet once she has had a taste of a few yellow and green vegetables. Serve not more than one to two teaspoons of beets to babies less than a year old, as nitrates cannot easily be digestible and can cause a condition called 'baby-blue syndrome' or methemoglobinemia. You can increase the intake after the baby turns one.
Avoid beets if your baby has diarrhea, as they have a mildly laxative effect.
Consult your doctor before introducing them, if your baby suffers from gastroesophageal reflux disease (GERD).
Some pediatricians suggest not to feed fresh beet puree to babies and instead go for canned beet puree because of high nitrate levels in fresh ones. Beetroot allergy is rare. However, check with the doctor before you try it on your little one.
Note: Do not be alarmed if your baby's poop is pink in color. It is normal after a meal containing beets.
How To Select Beets For Homemade Baby Food?
Beets are available all through the year, while the peak season is June through October. They do not fall under the 'dirty dozen' foods contaminated with pesticides. But if desired, you can purchase organic beets.
Pick fresh ones for homemade baby food. Select medium-sized beets over large beets as they are more tender and tasty. Opt for beets that are less than three to four-inch diameter, unblemished, unbroken, or unbruised. Go for beets with green, leafy tops (whenever possible). Wash the beets thoroughly before use.
How To Store Beets?
Store beets in a refrigerator after removing the leaf tops. Put them in a freezer bag or an airtight container and place in the veggie crisper or far back of the fridge. They remain fresh for a week, if stored well.
How To Cook Beets For Baby?
The best method to cook beets for babies is by steaming or boiling. Baking is also an easy way to cook beets. Steamed beets are easier to make into puree and have Vitamin A beta carotene readily available to be absorbed by the baby's body. Cooking can significantly reduce the nitrates in raw beets.
Rinse the beets thoroughly, remove greens, peel the skin (or peel the skin after cooking) and dice it into small pieces. Then start cooking:
Boil water in a medium saucepan.
Add beet slices and cook them until tender (for nearly 15 minutes).
Drain the beets. To stop the cooking process, rinse them under cold water.
Puree the cooked beets in a blender until smooth. Add water if required.
If you prefer to bake the beets, just wrap the slices in foil and cook for an hour at 360ºF or 180ºC.
Serve beet purees mixed with raisins, applesauce, sweet potatoes, chicken, brown rice, etc. Typically around ten months, your baby will be ready for finger foods, and then you may serve small cooked pieces of beets.
You may refrigerate beet puree leftovers for three days in BPA-free containers. However, it is advisable to give freshly prepared food to babies.
Discard the cooking water from boiling beetroot as nitrates may have got into the water during the cooking process.
Quick Beetroot Recipes For Babies
Some of the quick beetroot recipes are discussed below. Have fun while you try them out for your baby.
1. Purple Potatoes
You will need:
2 medium sized beets
1 medium sized carrot
2 potatoes
water
How to:
Wash and peel the carrot, beets, and potatoes. Cut them into slices.
Steam or boil them in water until tender. Once cooked, make a smooth puree out of it in a food processor. Add salt for taste.
2. Roasted Beet Shapes
You will need:
5 beets (medium sized)
1 tbsp olive oil
How to:
Clean the beets, peel, and slice them.
Brush olive oil on the beet slices and put them on a baking sheet.
Bake them at 350ºC for around ten to 20 minutes.
Sprinkle a pinch of salt before serving.
3. Beetroot Rice Casserole
You will need:
2 cups beets slices (cooked)
3 cups brown rice (cooked)
1 small onion (optional)
1 cup shredded chicken (cooked)
1/2 cup chicken broth
1/4 cup whole milk or yogurt
3 egg yolk
Spices if needed
How to:
Mix rice, beets, onion, chicken in a bowl. Add milk and egg yolks.
Apply olive oil or cooking spray in a two-quart casserole dish and evenly spread the mixture in a dish.
Bake for one hour at 350º.
4. Mashed Turnip & Beets
You will need:
1 large turnip (diced)
4 beets
spices (for taste/ optional)
How to:
Put the beet in a pan containing boiling water and cover.
Steam the beets until tender and place the both in a bowl and mash. Add spices if desired.
5. Beetroot Soup for Babies
You will need:
3 beets (peeled and diced)
1 potato (diced)
1 small onion (chopped/optional)
16 fl oz (2 cups) homemade vegetable broth/stock.
2oz (1/4 cup) yogurt
How to:
Add all the ingredients in a saucepan (except yogurt). Add water and bring to a boil.
Allow the veggies to cook until they turn tender and make a puree later.
Add in fresh yogurt and serve.
6. Gourmet Beet Puree
You will need:
2 beets (cooked)
1/2 small onion (chopped/ optional)
ground nutmeg (pinch)
2 tbsp homemade applesauce
How to:
Add oil in a pan. Saute onions until tender.
Add beets, onion, applesauce, and nutmeg into a blender to make a puree.
Note: Cooked carrots can be used instead of onion in your baby food recipes if you do not want to add them.
7. Cheesy Beet Bites
You will need:
1 bread slice
1/4 cup cooked beetroot slices
1 tsp cheese
How to:
Toast a bread piece. Cover with a layer of cooked beetroot slices.
Top with cheese and grill.
8. Baby's Beetroot Mash
You will need:
2 beetroot (peeled and chopped)
1 apple (peeled and chopped)
1 potato (peeled and chopped)
How to:
Steam all three ingredients until tender (add apple at the end).
Mash the ingredients to make the beetroot puree for your baby.
9. Carrot Beetroot Puree
You will need:
1/2 cup carrot (chopped)
1/2 cup Beetroot (peeled and chopped)
How to:
Cook carrot and beetroot in water. Add salt for taste.
Blend them together to make a puree.
10. Beetroot Carrot Soup
You will need:
1/2 cup carrot (chopped)
1/4 cup Beetroot (peeled and chopped)
1 cup water
How to:
Add carrot, beetroot, and water into a pressure cooker. Mix well and cook for two whistles.
Allow it to cool and blend until smooth. Strain the mixture with the help of a strainer.
Transfer the mixture to a pan and boil. Keep stirring intermittently. Cool and serve.
11. Apple Beetroot porridge
You will need:
1 beetroot (peeled, grated)
1 apple (grated)
little fresh ginger (grated)
¼ cup oats
½ cup milk
How to:
Mix all the ingredients in a pan and cook for five minutes.
Keep stirring until the veggies turn soft. Add more milk to the beetroot porridge if needed.
12. Beetroot Halwa with Dates
You will need:
1 beetroot (peeled, chopped)
10 dates
2 tsp ghee
water
How to:
Cook the beetroots in a steamer or pressure cooker with water.
Take away the seeds from dates and cook in water until they turn soft. This may take about five minutes.
Blend the cooked beets and dates together.
Pour ghee in a pan, heat it and add the mixture to this.
Saute till the raw smell vanishes and cover the pan for around 10 minutes.
Stir occasionally. Put off the flame when it turns thick.
Note: Offer not more than three spoons for babies. Add formula or breast milk to get the desired consistency.
13. Beetroot Risotto
You will need:
1/2 onion (chopped)
1/2 garlic clove (finely chopped)
125g risotto rice (cooked)
2tbsp olive oil
250g fresh beetroot (cooked)
425ml vegetable stock
1tbsp grated parmesan cheese
2tbsp cream cheese
How to:
Preheat the oven at 180ºC.
Heat the olive oil in a pan, add garlic and onion and cook for five minutes.
Add rice to the pan and stir well. Pour half the stock and let it cook for five minutes.
Pour remaining stock, stir, and place in the oven. Cook for 15 minutes.
Make the beetroot puree. Stir in cream, parmesan, and beet puree to the risotto.
Whizz once again to make a puree.
14. Pomegranate and Beetroot juice
You will need:
1 beetroot (peeled, cut, steamed)
1 bowl pomegranate seeds
How to:
Blend steamed beetroots and pomegranate seeds in a blender.
Strain through a fine sieve before serving. .
Aren't these beetroot baby food recipes easy to prepare? Try these out and watch your little one develop a rich palate for tasty food. Do share your favorite beet recipes for other mothers to try out.
Recommended Articles:
The following two tabs change content below.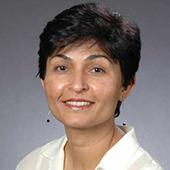 Jyoti Benjamin
(MS, RD, CSO, FAND, CD)

Jyoti Benjamin has 25 years of experience as a clinical dietitian and currently works in Seattle. She focuses on teaching people the value of good nutrition and helping them lead healthy lives by natural means. Benjamin has a masters in Foods and Nutrition, and has been a longtime member and Fellow of AND (Academy of Nutrition and Dietetics) and the...

more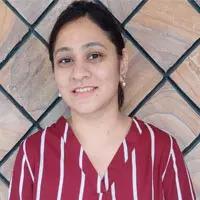 Swati Patwal
Swati Patwal is a clinical nutritionist and toddler mom with over eight years of experience in diverse fields of nutrition. She started her career as a CSR project coordinator for a healthy eating and active lifestyle project catering to school children. Then she worked as a nutrition faculty and clinical nutrition coach in different organizations. Her interest in scientific writing...
more