Having the baby in your arms after pregnancy gives you immense satisfaction. But it brings in a number of new responsibilities, which could be overwhelming. The stress and anxiety can be taxing and lead you into depression.
No wonder there are several depression drugs available in the market to help you deal with the condition. Zoloft is one such drug that treats depression (and anxiety X), helping manage the chemical balance of the brain. A prescribed dosage of the antidepressant controls mood disorders and helps lead a normal lifestyle.
Sounds soothing! But are these drugs good to have during breastfeeding? If you are gnawing about this, consider reading this MomJunction post about zoloft and breastfeeding.

What Is Zoloft (Sertraline)?
Zoloft (Sertraline) falls under the group of Selective Serotonin Reuptake Inhibitors (SSRIs), which are medications used to treat depression. The medication controls serotonin levels in the brain. The antidepressant regulates the chemical balance to keep you calm and composed.
The prescribed medication, Zoloft, treats numerous mental disorders such as:
(Anxiety disorder X) postpartum depression (PPD)
Obsessive-compulsive disorder (OCD)
Post-traumatic stress disorder (PTSD)
Premenstrual dysphoric disorder (PMDD)
The drug helps in improving the mood, appetite, sleep, and energy levels. All these helps rekindle your interest in other daily activities. The medication effectively treats unwanted thoughts, negative feelings, and fear.
[ Read: Is It Safe To Take Antidepressants While Breastfeeding ]
Is Zoloft Safe While Breastfeeding?
Yes, most medical practitioners prescribe Zoloft while nursing as it is a safe antidepressant medication. The active ingredient of the effective antidepressant, Sertraline is usually low in the breast milk compared to other SSRIs and antidepressants. Thus, the ingested amount by the baby is very low and is often not detectable in infant serum.
When the nursing mother consumes the drug, Sertraline is metabolized to norsertraline (demethylsertraline). Norsertraline has about 10% antidepressant activity than that of sertraline. The weakly active metabolite norsertraline can be detected in the infant's serum in low levels.
According to a research study, Zoloft was found to have low and significant transfer rate into breast milk (1). About 0.5% of the average or standard weight-adjusted dose of the drug was found in the breast milk. In a study conducted on 11 mother's on Zoloft, no drug traces were detected in the milk of seven mothers, while it was minimal in others. Infant's serum showed no detectable traces of the drug. In two other studies, Zoloft was not detected in the plasma of the infants.
Rarely, the drug gets accumulated in preterm infants with impaired metabolic activity, demonstrating symptoms similar to neonatal abstinence.
[ Read: Wellbutrin While Breastfeeding ]
Zoloft Implications While Nursing
Some side effects are associated with Zoloft while taking the medication or when stopping it. A study showed the delay in the onset of lactation when mothers use the drug. This could delay breastfeeding in infants. Automatically, the baby's weight would reduce, thus resulting in the mother's depression. Once lactation is established, Zoloft may not affect a mother's ability to nurse.
However, there are no long-term negative effects of the drug concerned with breastfeeding infants. Consult your doctor immediately in case of any adverse effects. Alternatives for Zoloft when breastfeeding include Nortiyptyline or Paroxetine (2).
A study was done to test how Zoloft and milk supply works. There was a decrease in the milk supply in six patients who were on sertraline. One mother reported an increase in the milk supply after stopping sertraline for a week at four months postpartum. She was on the drug since the sixth month of pregnancy (3). If you observe any decrease in the breastmilk supply, visit your doctor immediately.
Effects In Nursing Infants
Most studies reveal that nursing babies show no adverse effects when the mother is on Zoloft (4).
Two side effects, possibly because of the drug, were reported to the Australian Adverse Drug Reaction Advisory Committee. They are benign neonatal sleep myoclonus in a four-month-old and agitation in another infant.
An uncontrolled online survey on 930 nursing mothers on the antidepressant, revealed that 10% nursing infants exhibit drug discontinuation symptoms like low body temperature, irritability, uncontrollable crying, eating and sleeping disorders (5). It was more evident in babies of mothers who took antidepressants only during breastfeeding, compared to the mothers who took the drug in pregnancy and lactation.
Some studies say that antidepressant medications taken during pregnancy could lead to autism spectrum disorders in children. It is an indication that the prenatal exposure to antidepressants is linked to greater risk of autism (6).
[ Read: Is It Safe To Take Alprazolam While Breastfeeding ]
Best Time To Nurse If Mother Is On Zoloft
It is best to nurse an hour before taking the pill. If your little one sleeps all night, feed her before bedtime and put her to sleep. As per a survey, in the 1997 American Journal of Psychiatry, Zoloft would be at its peak in the mother's milk at seven to ten hours after ingestion.
Other Ways To Manage Postnatal Depression
Relying on drugs like Zoloft to deal with postpartum depression is not the solution. Adopt more natural ways to deal with it.
Seek help: Do not hesitate to ask for help from people around you to take care of your baby. Have an open communication to resolve the problems. Opt for self-help, talking therapies, cognitive behavioral therapy, interpersonal therapy and others.
Workout: Regular exercise would help to relieve the depression. Take an expert advice on what exercises you can use. You can make out the difference!
Food: Check for nutrient deficiencies in diet. Nutrients like Omega-3 fatty acid and Vitamin B are essential for health. Check out for iron deficiency as well. Healthy, nutritious food is a pathway for good physical and mental health.
Your doctor may advise Zoloft under strict medical observation after considering your complete medical history. A negligible amount of the medication enters your infant's body. It may trigger certain side effects in some babies. But Zoloft is less harmful than other antidepressants.
Did you take Zoloft during breastfeeding? Did your new born experience any withdrawal symptoms? Tell us about your experiences. Leave a comment for fellow mommies below.
Recommended:
The following two tabs change content below.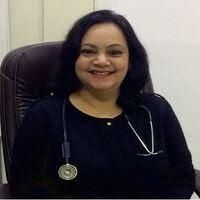 Dr. Priya Shashank
(IBCLC, BAMS, MHA, IYCF, CCE )

Dr. Priya Shashank is a lactation consultant and childbirth educator, striving to bring about a change in the way childbirth and breastfeeding are perceived in India. She works with expecting couples to educate them about childbirth and the initial days with the baby, and helps new moms and babies settle down into breastfeeding routine comfortably. Working from Ludhiana in Punjab,...

more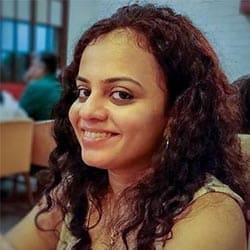 Shivali Karande
Shivali holds a bachelor's degree in pharmacy and a master's in management. After working for nearly five years in the market research sector, she discovered her passion for writing and started freelancing. Her knowledge about medicines and biology, coupled with her experience in research, helps her write well-researched, informative, and evidence-based articles. For MomJunction, she writes articles on health and...
more