Zoloft is the brand name of the generic drug sertraline hydrochloride. It is a member of the family of selective serotonin reuptake inhibitors (SSRIs) commonly prescribed as antidepressants (1).
Serotonin, which transmits messages between the nerve cells, is a mood stabilizer that promotes wellbeing. Sertraline acts by increasing the availability of serotonin in the brain.
Zoloft is approved for treating major depression, OCD, panic disorder, post-traumatic stress disorder, anxiety disorder, and premenstrual dysphoric disorder in adults. However, can it be administered to children? Read on to learn about the safety profile of Zoloft for children.
Is Zoloft Safe For Kids?
The US Food and Drug Administration (FDA) approves the use of Zoloft for treating obsessive-compulsive disorder (OCD) in children and adolescents aged six to 17 years (2). Children should take Zoloft only when prescribed by a doctor.
OCD is a long-term psychological disorder characterized by unwanted thoughts or images that repetitively come to the mind and cause anxiety (obsessions) along with recurrent, irresistible behavior (compulsions). For example, a child with OCD may have a constant fear of germs, leading to excessive hand-washing (3).
What Is The Dosage Of Zoloft For Children?
Zoloft is available only on prescription from a doctor, who decides the optimum dose for your child and may gradually increase it if required.
The psychiatric medication is started at a minimum dose, and based on the tolerability, the dosage may be increased weekly. It is given once daily, either in the morning or evening.
Zoloft is available as tablets containing 25mg, 50mg, and 100mg of Sertraline hydrochloride and an oral solution containing 20mg drug per mL of solution. The dosage for children and adolescents is as follows (2):
Indication
Age
Starting dose (mg/day)
Maximum dose (mg/day)
OCD
6-12 years
25
200
13-17 years
50
200
You may dilute Zoloft oral concentrate by taking the required amount and adding it to half a cup of water, ginger ale, lemon soda, lemonade, or orange juice before offering it to your child.
What Are The Side Effects Of Zoloft In Children?
The common side effects of Zoloft include (4)
Dryness of mouth
Dizziness
Shaking of body
Anxiety
Drowsiness
Feeling nervous or agitated
Decreased appetite
Contact your child's doctor if any of these symptoms worsen.
Zoloft can also cause some serious adverse reactions. Contact an expert immediately if you notice any of these side effects in your child.
Epileptic fits
Breathing problems
Abnormal bleeding, such as nose bleeds
Increased heartbeat
Allergic reactions such as hives and rashes
Fever, hallucination, and weakness
Confusion
What Are The Contraindications Of Zoloft?
Zoloft should not be taken if the child is allergic to Sertraline. Some other drugs that are contraindicated with Zoloft include (1)
SSRIs, SNRIs (serotonin-noradrenaline reuptake inhibitors), triptans, tricyclic antidepressants, fentanyl, buspirone, tryptophan precursors, and St. John's Wort. These drugs may increase the risk of serotonin syndrome (excess serotonin in the body) and cause agitated mental states with hallucinations or coma, muscle rigidity, seizures, flushing, and changes in heart rate and blood pressure.
Monoamine oxidase inhibitors (MAOIs) such as selegiline, phenelzine, tranylcypromine, linezolid, and intravenous methylene blue. A switch, if necessary, from Zoloft to MAOIs should be done after a minimum of two weeks.
Pimozide, which is used to treat Tourette syndrome, as it could increase blood levels and risk of arrhythmias (changes in heart rhythms).
Antabuse (disulfiram) used to treat alcohol addiction. Zoloft oral concentrate contains 12% alcohol, which may react with the drug.
Precautions To Take When Using Zoloft
Besides the brain, Serotonin affects various other tissues and cells, such as the gastrointestinal tissues, blood cells, and platelets (5). As Zoloft acts by modulating serotonin levels, certain precautions need to be exercised (2) (4).
Inform the doctor if your child has any heart complications, bleeding disorders, or epilepsy.
Sertraline is metabolized by the liver; thus, blood concentration may increase in the cases of liver disease. So, ensure the dose of the medication is adjusted by the doctor every week.
The FDA suggests screening for bipolar illness or manic disorder and taking the family history for suicides, depression, and bipolar disorder before administering Zoloft. Zoloft may cause manic or depressive episodes or suicidal tendencies.
At the start of treatment, Zoloft may slow down reactions and cause sleepiness. So, be cautious when the child is riding a bicycle or doing tasks that require alertness.
This medication should not be administered with drugs that reduce blood clotting as it increases the risk of bleeding. These drugs may include aspirin, warfarin, heparin, and non-steroidal anti-inflammatory drugs (NSAIDs such as diclofenac, ibuprofen).
Consult a healthcare provider before the child uses any over-the-counter medication, herbal preparation, or health supplement.
All medications should be kept out of children's reach.
In case a dose is missed, do not give a double dose the next day. The symptoms of overdose can be severe.
The dropper dispenser of Zoloft oral concentrate is made of dry rubber. Make sure your child is not allergic to it.
Zoloft is an effective drug for OCD in pediatric patients. When coupled with cognitive behavioral therapy, it helps improve their quality of life. However, it may take a few weeks before the full effects show; thus, do not stop the medication abruptly if no improvement is seen. Always contact a doctor before making any dose changes.
Antidepressant drugs carry the risk of suicidality, and therefore, you should also monitor your child or adolescent's behavior closely. Also, do not miss follow-up appointments with the healthcare provider for proper assessment and treatment of your child.

References:
MomJunction's articles are written after analyzing the research works of expert authors and institutions. Our references consist of resources established by authorities in their respective fields. You can learn more about the authenticity of the information we present in our
editorial policy
.
Recommended Articles
The following two tabs change content below.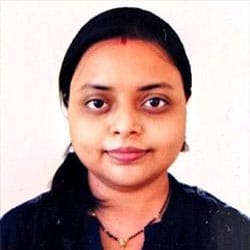 Dr. Joyani Das
Dr. Joyani Das is a PhD in Pharmacology with over two years of experience in academics. Previously, she worked as an associate professor, faculty of Pharmacology. With her research background in preclinical studies and a zeal for scientific writing, she joined MomJunction as a health writer. Her research work was published in international journals and publications, such as Elsevier, Current...
more