By the age of 12 months, most babies can eat cooked zucchini. However, for toddlers, raw zucchini can also be tried. If you are planning to introduce zucchini in your toddler's diet, then check out our recipe ideas on how to cook zucchini for toddlers below.
But before you plan for any of these recipes, it is worth having a quick look on some of the possible health benefits of regular consumption of zucchini with a well-balanced diet.
Health Benefits Of Zucchini For Toddlers
Zucchini is considered helpful in curing several chronic conditions . This property of zucchini is attributed to its nutritional composition. The regular consumption of zucchini can provide the following health benefits to your toddler.
Immunity: Zucchini has bioactive compounds such as lutein and beta-carotene. These components are believed to have potential antioxidant properties that help boost immunity (1). Besides, it has a fair amount of vitamins A and C that also help boost immunity.
Muscle activity: Zucchini has a considerable amount of potassium. Potassium is an important mineral that helps regulate fluid balance and muscle contraction (2).
Digestive health: Zucchini has high water and dietary fiber content that could possibly help in boosting digestion.
Zucchini also adds variety to your toddler's diet and enhances the nutritional composition of the meal. Below are some interesting zucchini recipes that you could try for your toddler.
Zucchini Recipes For Toddlers
1. Zucchini tater tots
Toddlers are still in the age where they are experiencing various textures and flavors. This recipe is a good addition to their diet to help them explore more. This recipe holds the goodness of corn, cheese, potato, and zucchini, all in one recipe. Your toddler can have this as a midday snack or as an evening treat.
You will need:
1 cup potatoes (shredded)
1 zucchini (shredded)
¼ cup cornmeal
¼ cup cheddar cheese (shredded)
½ tbsp kosher salt
¼ tsp pepper powder
¼ tbsp onion powder
1 egg
Virgin olive oil
How to:
Preheat the oven to 400°F (204°C). Spray a baking pan with the oil.
Place the zucchini and potatoes on a kitchen towel and squeeze out the water. Put the vegetables in a bowl and add other ingredients.
Place the mix in the greased pan and bake until golden.
Serve these tats with homemade tomato sauce or hummus.
2. Zucchini smash
This recipe is simple to prepare and easy to feed. Serve it when your toddler is craving for a snack.
You will need:
3 zucchini (chopped)
1 onion (chopped)
Olive oil
Smoked paprika
How to:
Place the vegetables on a baking tray and sprinkle the paprika. Add some olive oil on top.
Roast it in the oven for 40 minutes and set it aside to cool.
Churn the mix in a blender until smooth.
Serve in a bowl with hummus or homemade sauce.
3. Cheesy zucchini
This recipe is a lip-smacking combination of cheese, zucchini, and jalapeno. Your toddler can enjoy this cheesy zucchini as an evening snack. 
You will need:
1tbsp butter
1 grated zucchini
1 cup cheese
¼ cup jalapeno (diced)
¼ cup onion flakes
¼ cup boiled corn kernels
How to:
Melt the butter in a pan and add the zucchini. Cook until it turns soft.
Add the remaining ingredients and cook for five minutes.
Serve it warm so that the toddler can enjoy the flavors.
4. Zucchini ribbon pasta
Pasta is a good choice for toddlers who are still practicing baby-led weaning. It can be served at breakfast, lunch, or dinner. This recipe is an ideal addition to your toddler's diet as it strikes the right balance of cereal with vegetables and cheese.
You will need: 
1 cup whole grain pasta
1 cup cheese
2 green zucchini (sliced)
2 yellow zucchini (sliced)
3tbsp olive oil
4 garlic cloves (chopped)
1 cup chicken broth
¼ cup parmesan cheese (grated)
parsley and basil leaves (minced)
Salt to taste
How to:
Cook the pasta as per instructions on the packet.
Heat the oil in a pan. Add the garlic and cook until it turns brown. Add zucchini and chicken broth.
Cook until the zucchini turns tender.
Now, add the pasta, cheese, parsley, basil, and salt. Mix well and cook for five minutes.
Serve with homemade tomato sauce.
5. Zucchini chocolate chip cookies
Chocolate is an all-time favorite of most toddlers. This recipe strikes the right chord and gives your toddler the goodness of zucchini with the flavor of chocolate. A delicious evening snack with a glass of warm milk is what your toddler will cherish.
You will need:
¼ cup unsalted butter
¼ cup applesauce
1 egg
½ cup brown sugar
⅓ cup honey
1tbsp vanilla paste
1 cup of millet flour
1 cup almond powder
½ tbsp baking soda
¼ tbsp salt
¼ tbsp cinnamon powder
1 cup zucchini (shredded)
½ cup chocolate chips
How to:
Preheat the oven to 350°F (176°C).
Mix the butter, egg, applesauce, honey, sugar, and vanilla paste in a bowl.
Add baking soda, almond powder, flour, salt, and cinnamon powder. Lastly, add the zucchini and mix well.
Make small cookie-shaped pieces of the dough and place them on a cookie sheet. Add chocolate chips on top and bake for 30 minutes.
Serve with a warm cup of milk or milkshake.
6. Zucchini applesauce muffins
Muffins work great as finger food for toddlers. This recipe gives you a type that has the nutritional benefits of zucchini and applesauce together. You can serve these marvels at breakfast or in the midday.
You will need:
¼ cup butter
3 eggs
½ cup oil
½ cup unsweetened applesauce
1 cup brown sugar
2 tbsp vanilla paste
3 cup zucchini (grated)
2 cup whole wheat flour
2 tbsp baking powder
1 tbsp coarse salt
2 tbsp cinnamon powder
½ cup chocolate chips
How to:
Preheat the oven to 375°F (190°C) and grease a pan with butter. Keep the pan aside.
Now, mix the eggs, oil, applesauce, baking powder, vanilla paste, and brown sugar in a bowl.
Add the zucchini, whole wheat flour, cinnamon powder, and salt. Lastly, add the chocolate chips and mix well.
Once everything is mixed, pour the mix into muffin tins. Place these tins on the greased pan and bake the muffin for ten minutes.
Serve them warm to your toddler with a blueberry Greek yogurt.
7. Zucchini chocolate cake
The taste of chocolate is loved across all ages, and toddlers are no exception. However, serving sugar-laden chocolate is a concern that you might have. But worry not since this recipe uses the goodness of zucchini with a mesmerizing flavor of chocolate.
You Will Need:
½ cup of zucchini (grated)
¼ cup of unsalted butter
2 eggs
⅓ cup of plain yogurt
⅓ cup of canola oil
¾ cup of brown sugar
2tbsp vanilla paste
1 ½ cup of whole wheat flour
½ cup of cocoa powder
1tbsp of cinnamon powder
1tbsp of baking soda
½tbsp of salt
How to:
Preheat the oven to 350°F (176°C).
Grease a pan with butter and keep it aside.
Meanwhile, squeeze out water from the zucchini and keep it aside.
Now, take a bowl and mix the eggs, oil, yogurt, sugar, and vanilla in a bowl. Mix well and ensure no lumps are left.
Add all the dry ingredients and zucchini. Stir well and pour the mix into the pan.
Bake for ten minutes.
Serve a slice with a cup of warm milk in the evening.
8. Zucchini soup
Soups are soulful and also soothing for the gut. This zucchini soup recipe not only gives nutrition, but it also is delectable. A perfect addition to your toddler's evening meal, this recipe is open to experiments and can be made with a variety of seasonal vegetables along with zucchini.
You will need:
1 potato (chopped)
1 zucchini (chopped)
¼ cup fresh cilantro (chopped)
1 clove garlic
1 tbsp plain yogurt
1 ½ cup vegetable stock
1 tbsp olive oil
How to:
Heat oil in a pan and sauté the garlic.
Add the potatoes and zucchini and cook until the vegetables turn tender.
Add the stock and let it come to a boil.
Mix the yogurt before serving.
Serve it warm garnished with a freshly chopped cilantro.
9. Zucchini hash
This recipe is yet another addition to your toddler's snack list. This recipe brings together the best of zucchini with eggs. This high-protein recipe is perfect for supporting the nutritional needs of your toddler.
You will need:
5 cup zucchini (shredded)
1 red onion (diced)
¼ cup water
½ tbsp dried paprika
1 garlic clove (minced)
1 tbsp olive oil
Salt and pepper to taste
4 eggs
How to:
Cook the onion in water for five minutes.
Add the zucchini, oil, garlic, salt, paprika, and pepper. Cook for three minutes.
Now, add the eggs. Cover and cook for three minutes.
Serve it hot with hummus or homemade mint sauce.
10. Zucchini chips
Most toddlers love potato chips. But did you know, you can make chips from zucchini as well? Homemade zucchini chips can be a delicious and crispy snack for your little one.
You will need:
1 zucchini (sliced)
½ cup multigrain flour
1 egg
½ cup breadcrumbs
½ cup cheese (grated)
salt and pepper to taste
1 cup of olive oil
How to:
Place the flour, egg, and breadcrumbs in separate bowls. Add salt and pepper to each bowl.
Make small balls of zucchini and dip them in the three bowls.
Heat the oil in a pan. Place the zucchini balls and gently press them to create a chip-like shape. Cook them until they turn golden brown.
Serve these chips with hummus or a yogurt dip of your choice.
Zucchini is a versatile vegetable and can be included in several preparations. You can make it a part of a well-balanced diet so that the toddler reaps the most benefits.
How did you introduce zucchini to your toddler? Share with us in the comment section below.
References:
Recommended Articles:
The following two tabs change content below.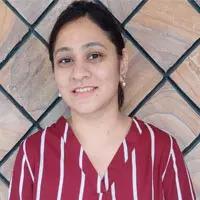 Swati Patwal
Swati Patwal is a clinical nutritionist and toddler mom with over eight years of experience in diverse fields of nutrition. She started her career as a CSR project coordinator for a healthy eating and active lifestyle project catering to school children. Then she worked as a nutrition faculty and clinical nutrition coach in different organizations. Her interest in scientific writing...
more