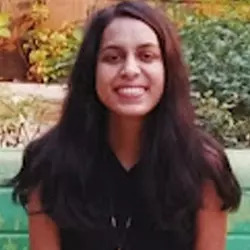 Priyam Gupta,
MA in English with Communication Studies, CHRIST (Deemed to be University), Bengaluru
Priyam is a creative writer and storyteller who loves to indulge in prose or poetry collections and dreams of having one of her own someday. She has a master's degree in English and Communication Studies, and is partially driven by her obsession with timelessness. This reflects in her ideas and recommendations on all things health, fitness, beauty, travel, and lifestyle. The other half of her is childishly curious and lives to experiment — be it with the latest in skincare, trends in fashion and design, or her rottie's fur-style.
---
Our Editorial Policy
MomJunction has a strong editorial policy in place, and the team abides by its guidelines. We work toward providing the most reliable information to the reader and help them with a solution that is reliable. Our posts are authentic, and are not biased or influenced. Know more about our editorial policy.
Articles Written By Priyam Gupta
This author doesn't have any posts.