Do you often find these symptoms in your kid?
He/she very often, falls sick
He/she takes a lot of time to recover from their illness
He/she feels tired very easily
You must have often heard of the word immunity. Most of the times when your kids fall sick it is all upon their immunity system to get them back on track. There is required a daily dose of nutrients to make the immunity system strong.
Kids often tend to avoid eating healthy and resort to junk food. It is found that most of the Indian kids are deficient in these nutrients and hence have a weak immunity system.
MomJunction along with Cipla is offering you a free sample of Cipla ActivKids Immuno Boosters. It is a nutritional supplement which helps in building your child's immunity.
Here are some reasons why you should absolutely try this FREE pack right now!
Tasty Choco-Bite Format
It is a task to get the kids to eat healthy fruits and vegetables. With the new choco-bite format of Immuno Boosters, give your children a piece of chocolate that they and their body both will love. You will no longer have to run behind them to give them the nutrition, rather,they shall themselves ask for it!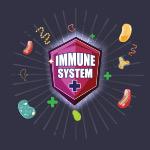 Gives 100% RDA Of Key Immunity Nutrients
Each choco-bite of Immuno Boosters is enriched with the daily required amount of Vitamin A, Vitamin B9, Vitamin C and Iron. One choco-bite per day gives your child up to 100% RDA (Recommended Dietary Allowance) of key immunity nutrients.
Scientifically Developed Tasty Product For Kids
The Immuno Boosters are developed by Cipla scientists after thorough consultations with pediatricians. This product has been developed keeping in mind the Indian situation and the dietary requirement of Indian kids.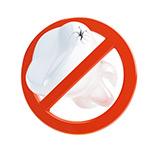 Low On Calorie Intake
Not only is Immuno Boosters nutritious and tasty, you will also not have to worry about the cavities or any other dental caries that will arise due to the daily intake of the choco-bite. Each choco-bite contributes to less than 1% of the total daily energy requirement thus possess no risk of tooth decay.
Because Your Kid Deserves The Best!
All your issues related to your child's immunity will be solved with just one choco-bite of Immuno Boosters everyday. The Immuno Boosters are available for two age groups i.e. 4-6 years and 7+ years.
There will be 250 samples given out exclusively to the regular readers of MomJunction. One pack contains 30 choco-bites to last a month. So, why wait to get your kid a power packed product just for free?
CLAIM YOUR FREE SAMPLE HERE
Cipla is one of the top pharmaceutical companies in India, whose goal is to ensure that no patient shall be denied access to high quality & affordable medicine and support. Suraksha is Cipla Health's school contact program to start a revolution to ensure that every child is protected against threats to their Immunity.
Mom Junction is India's most trusted parenting site with 10 million+ young moms like you, visiting it everyday for advice on health, wellness, parenting and children's play activities.