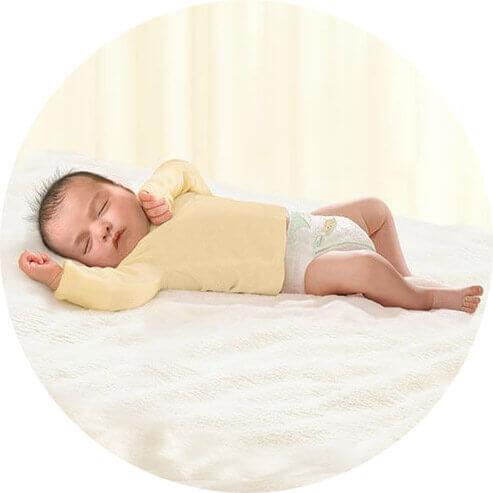 Mom Junction in association with Huggies is offering you a FREE SAMPLE (2 X 2 Packs) of Huggies Newborn Diapers because your baby deserves the best. And being an awesome parent, you ought to be given a chance to try before you buy.
These revolutionary new cotton feel diapers (only for babies upto 5kgs) have been designed differently because newborn babies' skin is super sensitive and hence may not be comfortable with regular diapers that are generally designed to be more rigid and with more synthetic materials (keeping much older babies in mind).
Here are a few reasons how Huggies Newborn Diapers are different from the rest & why you baby deserves to try them right now:
Breathable Diapers That Are Clinically Proven To Be Rash Free
The soft pad of the diaper pulls pee and poop quickly away from your baby's super soft skin, keeping it clean and healthy as always.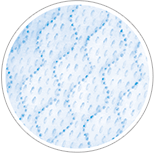 Extra Soft Cotton Feel
These diapers are extra soft - inside out, making it super comfy for your baby. Considering the amount of time babies spend lying down, we have added more cushioning on the back.
Revolutionary Changing Time Indicator
The wetness indicator turns from yellow to blue, so you'll know when your baby needs a diaper change.
12 Hour Dryness - Guaranteed
Superior absorbency keeps your baby's skin dry all night long. The special cotton feel material not only keeps the skin soft and clean - it also offers better suction of unwanted materials to keep your baby's body dry.
100% Genuine Baby Smiles - Because We Love Babies As Much As You Do!
This is a genuine, company backed campaign to bring awareness about Huggies Newborn diapers that are very different and better designed for just born babies. This is an exclusive online engagement campaign in association with Huggies and Mom Junction to distribute 100 free samples to regular readers of MJ. So here's another reason why you should fill in the details RIGHT NOW and claim yours asap!
CLAIM YOUR FREE SAMPLE HERE
Huggies is a global leader in the baby care industry and is the #1 brand in multiple countries like US, Australia, South Korea and many more. It was the first brand to launch diapers in India in 1995. For over 20 years Huggies has protected babies in India from wetness with superior, comfortable diapers.
Mom Junction is India's most trusted parenting site with 10 million+ young moms like you, visiting it everyday for advice on health, wellness, parenting and children's play activities.