Are you pregnant and is your delivery around the corner? Do you want to make a list of all the things you need to get ready for your baby? Well, if you can relate to the above situations reading this post is a must!
You may be a bundle of nerves at the thought of the imminent childbirth. Are you also super-excited to enjoy the bliss of motherhood soon? Want to know some practical tips to welcome your baby into this world perfectly? Read on!
Tips For Getting Ready For Baby:
Here are a few things you need to keep in mind before you bring your baby home:
1. Choose A Pediatrician:
In the first few weeks after the birth, your newborn will have numerous doctor visits.
Choose a pediatrician who is closer to the place you stay. Having a pediatrician closer home will make it easier for you to travel with the infant initially.
Your gynecologist can also suggest someone.
Ask your mommy friends and find out about a few pediatricians you can consult.
2. Medical Coverage:
Medical coverage will help you take care of various health-related needs that may come up during the childbirth or after your baby arrives.
Check various health plans to understand which one will work best for you and your baby.
Find out if a particular coverage plan will meet your new requirements. Remember to ask how soon after birth you can include your newborn in the plan.
Check whether you have to notify your employer, your health care provider or both.
3. Birth Certificate:
You will have to complete the formalities related to the birth registration once you bring your baby home.
Understanding the procedure beforehand will make it easier for you to manage with a new baby at home.
Find out where the local registration office is and if there are any details or documentation you can prepare before the birth.
4. Buying New Baby Products:
The arrival of your newborn implies shopping for many baby products.
Make a list of all the things your baby will need in the first few weeks.
Some of the essential items, your infant will need include diapers, clothes, nappies, toiletries, crib, feeding bottles and accessories.
Locate a store near your home that you can easily visit if you need baby products urgently.
5. Buying New Mommy Products:
The birth of your baby makes you a new mommy too, and that means you need some essentials as well!
Make a list of all the things you may need in the first few weeks.
Some of the essential items, you will need include nursing bra and tops, nursing cloak, nursing pads, post-natal sanitary pads and more.
In most cases, you will find the new mommy products at the baby care store. Check for availability or you can also stock them up in advance. This will assist you in getting ready for baby.
6. Look For A Baby Sitter:
Look for a babysitter before your baby arrives, as it will give you more time to interview potential candidates.
If you plan to go back to work soon after your baby's birth, check on babysitters who can join accordingly.
If you plan to stay at home with your baby, you may not immediately need a babysitter. However, having some references can come in handy, especially on days when you may not feel up to it and may need some help.
Find out from your friends if they can recommend any babysitter. Contact your local agency to start the interview process.
[ Read: How To Choose A Good Babysitter ]
7. Read Up Those Recipes:
Having a new baby means you won't have enough time to make lavish meals, at least the first few weeks.
Read recipes that are easy to make, healthy and will tickle your taste buds as well.
If you are up for it, try making some simple dishes before your baby arrives.
Involve your partner in the cooking process so that you can balance chores later.
[ Read: Healthy Food Options For New Moms ]
8. Divide And Decide On Responsibilities:
Once your baby arrives, you will need the support and help of your partner or other family members.
It is a good idea to talk about various responsibilities and understand who will be comfortable with what.
Share responsibilities accordingly.
9. Plan The Finances:
You may have planned your finances for the pregnancy, but having a baby means more financial responsibilities.
Plan out what all essentials you need to spend on once your baby arrives.
Look for a plan that allows you to invest wisely to secure your baby's future.
You can also discuss a family budget and devise a plan to stick to the same. This is an important step in getting ready for a baby.
[ Read: Finding A Good Doctor In Your Area ]
10. Strengthen The Bond:
Once your baby arrives, it will bring a huge change in your relationship with your partner.
Invest some love and care in your relationship before the baby arrives.
Spend quality time with your partner and talk about how you will manage to spend time as a couple once your baby is here.
Both you and your partner need to plan and prepare for your baby's arrival. Understanding each other, preparing for your baby's needs and planning for the future will help make the process easier.
How did you get ready to welcome your baby in those final few weeks of pregnancy? Please share your advice with other moms here.
Recommended Articles:
The following two tabs change content below.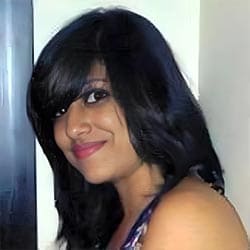 Debolina Raja
Debolina Raja came into the writing world while she was playing around with words and participating in various literary events. In the professional world, she found her writing interest in various genres such as health, wellness, parenting, relationship, and brand management. Having done a Masters degree in English literature from Delhi University, she loves reading, heading out on road trips, hibernating...
more