Get your pack of Mamaearth right now!

Close
A Mask For Your Hair Filled With Natural Goodness

Several products available in the market cater to the issue of hair loss and some might even be effective but the fact that they contain chemicals is deeply unsettling. It's a fact that it takes only 26 seconds for the skin care products to enter the body so one can imagine the number of chemicals which enter the body.
To make sure that this doesn't happen, switching to organic products seems like the safest bet right now. Mamaearth Argan Hair Mask is a product which will make sure that you have reduced hair fall and also have no side-effects. This is a hair mask filled with natural and organic ingredients which help in resolving hair fall issues.

Mamaearth Argan Hair Mask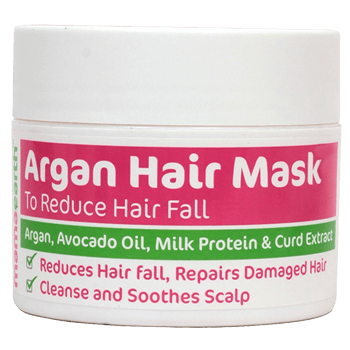 When your hair needs extra care you cannot just rely on any product to give you the results. It is needed that the product be good enough to deliver what it promises and Mamaearth Argan Hair Mask is made of 100% natural ingredients which guarantee a reduction in hair fall and help in growth of hair. And what else makes it special is the fact that it is MadeSafe certified too!

India's Only MadeSafe Certified Hair Mask
MadeSafe is America's first comprehensive human health-focused certification for nontoxic products. It certifies baby products, personal care products, household products etcetera. Their goal being, the elimination of use of toxic chemicals in the making of these products.
MadeSafe screens ingredients against their exhaustive Toxicant Database of known harmful chemicals. It scientifically examines all ingredients for bioaccumulation, persistence and aquatic toxicity.
All these examinations make sure that your MadeSafe certified Mama Earth products are completely toxin free and safe for use. And not only this, Mama Earth is the only MadeSafe certified brand in the whole of Asia! Yes, you read that right.

Ingredients From The Nature's Lap
Absent: Parabens, Phthalates, SLES, Mineral Oil, Fragrances, Dyes
Present: Milk protein, Curd Extract, Argan Oil, Avocado Oil, Collagen & tea tree oil
All these ingredients help in the strengthening of hair, stimulating hair growth, reducing split ends and conditioning the hair.
Milk protein and curd have been known to strengthen the hair from the roots and Mamaearth Argan Hair Mask contains these ingrdients.
Tea tree oil helps in unclogging hair follicles and nourishes the roots. This has been used as a great dandruff cure for ages. Tea tree oil is also very good for dry scalp. It moisturizes by nourishing the scalp and hair really well.
Argan and Avocado oil are known to make hair softer, silkier and shinier. They are the ideal hair conditioner, and can even help to treat split ends and tame frizzy hair. Collagen helps in strengthening the hair and makes sure that it doesn't become brittle and break.
This hair mask is the perfect deal for anyone looking for a all-in-one solution to the issues of hair fall.

Value For Money

ATTENTION: Due to recent high demand we can no longer guarantee supply. So, place your order now for uninterrupted delivery.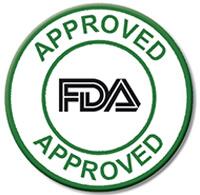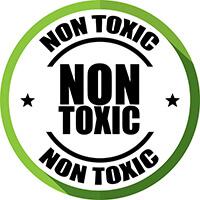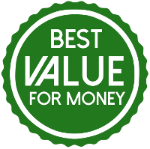 Directions for use
Apply a generous amount to towel-dried clean shampooed damp hair. Use your hands and fingers to evenly distribute through hair, beginning at scalp to hair ends and leave for 5 to 15 minutes and then rinse. Use 1 to 2 times weekly.

Happy Customers Happy Us!
---
---

x