Get your pack of Mamaearth right now!
Close
What Makes Mamaearth Anti Hair Fall Kit So Unique?
Mamaearth Anti Hair Fall Kit is the only hair care kit in the market which is 100% natural and Made Safe certified.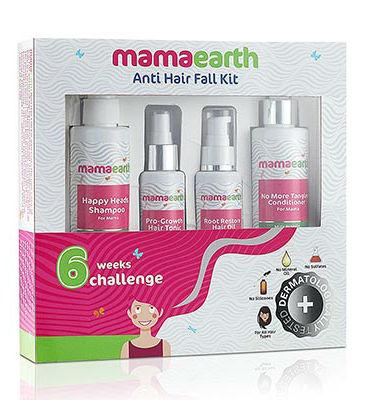 The products in this kit are made of all natural ingredients and cause no harm to your hair. They are toxin free and absolutely effective too. There are other hair kits available in the market but none are as natural and effective as this.
Using these sulphate and silicone free products will make sure that you get super silky, strong and long hair. You will start loving your hair all the more because of these products which give your hair all the care and nourishment it needs.
Now, you may ask how to really believe all these claims? The answer is the Made Safe certificate! Mamaearth is the only brand in Asia to be Made Safe certified!
Still don't believe us? Here are some testimonials from mothers like you who have used this kit:
"Post my pregnancy I started losing a lot of hair. My locks were not the same anymore and had thinned a lot. I used many products which claimed to help make my hair healthier but none of them really worked. I have been a customer of Mamaearth products since my pregnancy and when they introduced the hair fall kit I went straight ahead and ordered it. I have always been satisfied with Mamaearth products and this hair fall kit also lived up to my expectations. I would recommend it to anyone who wants healthy and strong hair."
- Kirti Reddy
---
"I saw an advertisement of this hair fall kit and purchased it as I was not really happy with my hair at that point of time. I never thought I will use 4 products for my hair and it just seemed like too much. But once I started using them and saw the difference I have been using it regularly ever since. All the products are amazing and since they are natural I don't have to worry even if I use them frequently."
- Anwesha Frank
ATTENTION: Due to recent high demand we can no longer guarantee supply. So, place your order now for uninterrupted delivery.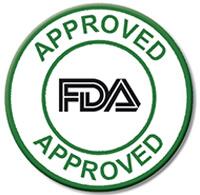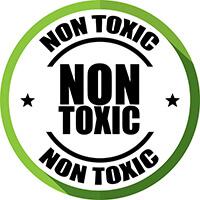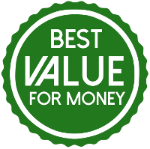 4 Products To Take Care Of All Your Hair Woes
Mamaearth's Root Restore Hair Oil
The importance of oiling the hair has been known for centuries now. But it is important to use the correct and natural oil which provides nutrition to the scalp. Mamaearth's Root Restore oil is suitable for all hair types and has ingredients like Almond Oil, Olive Oil, Rosemary Oil, Cinnamon Bark Oil, Bhringraj and Jojoba Oil. It makes the hair more softer and manageable. This blend of essential oils stimulate the scalp and hair follicles, increasing blood circulation.
Massaging this oil into the scalp regularly allows for better blood circulation and healthier conditions for the hair re-growth. It also rejuvenating the hair to bring out its natural lustre and shine. It deeply nourishes hair from the root to the tip.
Mamaearth's Happy Heads Shampoo
We tend to shampoo our hair at least 3 times a week and use shampoos full of chemicals which damage our hair rather than cleaning it.
Mamaearth's Happy Heads Shampoo is free from the many harsh chemicals like parabens, phthalates, dyes and sulfates that are one of the leading causes of many chronic hair conditions.
It's herbal formula includes potent and natural hair friendly ingredients like Biotin, Horse chestnut, Bhringraj, Amla, Olive Leaf and other clinically proven natural ingredients. These make sure that you have a healthy scalp and provides nourishment to the hair. Since it is natural, it is absolutely safe for daily use.
Mamaearth's No More Tangles Conditioner
A conditioner is really necessary to keep the hair smooth and tangle free. A shampoo might dry out the hair leaving it frizzy so a conditioner helps make it smooth and tames the rough cuticles.
It is enriched with milk protein, shea butter, cocoa butter, amla and fenugreek and provides intensive conditioning for dry, frizzy or damaged hair. Argan Oil detangles unruly knots reducing breakage, split ends and hair loss.
Amla & Shea Butter smoothes the cuticle and improve elasticity for strong, shiny hair that resists frizz. With Cocoa Butter and Shea Butter this conditioner not only detangles hair, but also moisturizes dry strands.
Mamaearth's Hair Re-Growth Tonic
One might wonder if a tonic is really necessary for the hair after oiling, shampoo and conditioning. This tonic helps regrow hair which you might be rapidly losing especially after pregnancy.
Mamaearth Hair Growth Tonic is a leave-in hair tonic that stimulates roots to promote new hair growth and prevent hair fall with no side effects. It is formulated without harmful chemicals like SLS, Paraben, Phthalates, Dyes, Mineral Oil and completely safe for daily use on all hair types.
It controls and regulates the oil production on the scalp - this reduces oiliness which can result in hair and scalp problems such as dermatitis, scalp psoriasis, etc. Using Mamaearth's tonic regularly reduces hair loss, strengthens your hair and promotes hair growth.
All these products will make sure that you are left with strong and healthy, gorgeous hair which you always wanted.
5 Reasons Why You Should Buy Mamaearth's Hair Fall Kit Right Now!
Made with 100% natural ingredients
Zero side-effects
Doesn't wash natural oils off the scalp
Suitable for all hair types
Free from harsh chemicals like parabens, phthalates, dyes and sulfates
Directions For Use
Shampoo: Gently massage shampoo into wet hair and scalp with fingertips to work into a lather. Leave in for 2 minutes to allow for deep penetration and full absorption. Rinse thoroughly.
Conditioner: Gently massage shampoo into wet hair and scalp with fingertips to work into a lather. Leave in for 2 minutes to allow for deep penetration and full absorption. Rinse thoroughly.
Oil: Apply Oil on the scalp. Massage the scalp gently in a circular motion using your fingertips so that the oil is absorbed into the scalp. Leave for 30 mins. or more before washing.
Tonic: Apply directly onto scalp, daily. Use enough to dampen scalp and gently massage into scalp with fingertips. Results may occur within 6 weeks with daily use.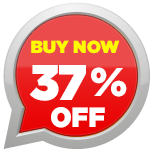 x