Secret To A Healthy Baby : Best Natural And Safe Daily Lotion From Mama Earth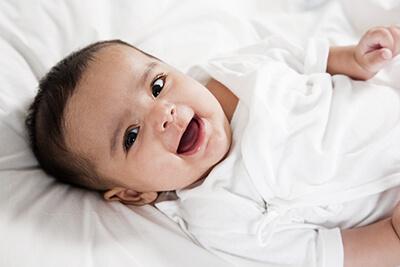 100% Toxin Free & Safe For Your Baby's Skin
Made With Shea Butter, Aloe Vera, Calendula Extract, Almond & Jojoba Oils.
Protects, Nourishes & Moisturizers Your Baby's Skin All Day Long
Get Mama Earth Lotion At An Introductory Price Of Rs.299/- (Only Till Jan 31st ,Republic Day Offer)
Every parent hopes to give their child the best of everything.
I hope, strive and often struggle to give my baby the best, just like you do too.I want my baby to have a better life than I've had - and I am not getting philosophical here. It's about the little joys that are within my reach - like softer clothes, nicer toys and safer food that I know will keep her happy, healthy, safe and comfortable.
But often these days, I am really not 100% sure or satisfied with the products I buy for my baby. It isn't like they're aren't good - it is just that they have become the norm. Like a brand of powder I use for her diaper rash. I have read in a prominent paper that it has chemicals, toxins and some other stuff that I am not really comfortable with, so I stopped using that. But I don't have a choice or a worthy alternative that'll keep my child comfortable - I have tried natural cures, moisturisers like virgin oils and even cow ghee - but those aren't easy to use and i am not sure if my baby likes them either.
This frustrated me and many other young moms I knew. It became a regular topic of discussion at get-togethers with friends and relatives who have babies at home. In fact, research by Discover Health & Wealth states that more than 90% of our daily care and baby care products are laced with harmful chemicals! That sent jitters down my spine, especially as my baby has very sensitive skin.
Every Mama Earth Product Is Certified Child-Safe & Is Toxin Free
All Mama Earth products come approved with a range of quality certifications that just prove how reliable, relevant and pure the products are.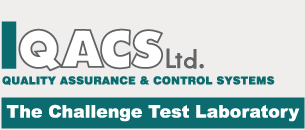 Moisturizing Daily Lotion with shea butter and jojoba
Mama Earth's Daily Lotion provides a delicate and lightweight blanket of moisture. It is made with 100% plant based ingredients like Shea butter, Aloe, Vitamin E and Jojoba oil. It protects your baby's skin from dryness and irritation and helps your baby in feeling fresh and velvety soft.
It's Great For Your Baby Because It is Made With:
Shea butter, Aloe vera, Calendula extract, Almond & Jojoba Oils.
And Unlike Most Popular Brands In The Market It Doesn't Contain:
Parabens, sulfates, phthalates, mineral oil, petroleum, synthetic fragrances or dyes.
Give Your Baby Silky Smooth Skin That's Soft & Healthy With Mama Earth Baby Lotion
@ Just Rs.299/-
Young Moms Like You Share Their Happy Mama Earth Stories…
---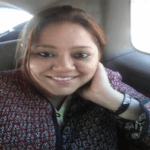 "This stuff, I don't know why or how, but it's magic. My daughter has a had a horrible red rash on her bum since she wears diaper all the time. Nothing would help her poor sensitive skin. We tried everything that typically works, Vaseline, Himalaya diaper cream, steroid ointment, etc. Nothing helped her, and I was seriously starting to lose sleep over it. A friend of mine recommended this, and I finally was like why not? Considering I had literally tried EVERYTHING else for the rash on her bum, within ONE application the stubborn rash on her bum was gone OVERNIGHT."
- Rashmi Pandey
---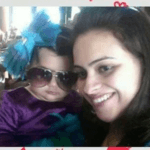 Like any mom, I'm very conscious about what I put on my baby's body. I have tried a few body baths like Aveeno and Chicoo but it gives her dry skin. I loved these. They smell great, they are gentle on skin, and they have no harsh chemicals! It gives me peace of mind to know that it is MadeSafe certified and all ingredients in this product are safe for her skin. It's a total win-win for any mom/baby. 
- Esha Gosian
---
I always thought to myself, oil is oil. I'll just use coconut oil since I use it for everything else but when I was given a sample of this, I knew I was wrong. This oil is different than any other oil ive ever used. First of all it doesn't feel oily. It feels velvety and goes right into the skin. We love this stuff. The brand is Asia's 1st MadeSafe brand and is wonderful in general.
- Akanksha Virmani
---
This lotion is amazing. It came in a good sized bottle with enough to last quite a while. I received a small sample in a welcome baby gift bag and I loved the lotion so much I bought it. What I really like about it is that it smells really good without being overpowering. It is not greasy feeling and it has made my baby's dry skin feel so soft. I love that it is made with safe ingredients so I feel comfortable putting it on my baby knowing that she isn't getting a bunch of nasty harmful chemicals on her precious body. Will definitely buy again
- Anshu Das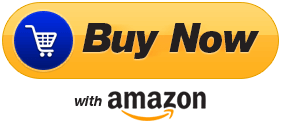 x
For Your Little One
For You