Get your pack of Mamaearth right now!
Close
What Makes Mama Earth Apple Cider Vinegar So Unique?
Mamaearth Apple Cider Vinegar is the only ACV in the market which is 100% natural and Made Safe certified.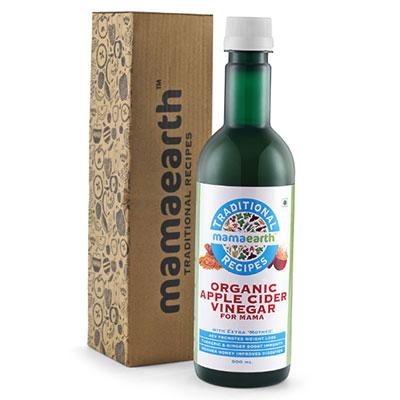 This ACV is made of all natural ingredients and causes no harm to your body. It is toxin free and absolutely effective too. There are other ACV's available in the market but none are as natural and effective as this.
Consuming this ACV guarantees a lot of benefits. It is the best way to keep yourself fit after pregnancy and have a good metabolism. Mamaearth ACV also has extra mother content which automatically sets it apart from its competitors.
Now, you may ask how to really believe all these claims? The answer is the Made Safe certificate! Mamaearth is the only brand in Asia to be Made Safe certified!
Still don't believe us? Here are some testimonials from mothers like you who have consumed this ACV: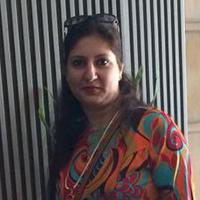 "I love love love Mamaearth's organic AVC. I had lost all my glow after delivering my two daughters and taking care of them did not give me much time to follow a beauty regime. Thank god I found ACV.I mix it in my face mask and drink it daily for being healthy. My skin now looks great . It also has turmeric and Manuka Honey which builds my immunity and makes me stronger inside. This AVC works great on my skin, digestive system and building my immunity."
- Akanksha
---
"I am a working woman and have a very busy schedule. I do not get much time to take care of myself everyday. When I read about Mamaearth ACV I ordered it right away and have been using it since 2 months now and I am really happy with it. I consume it regularly and it has really made my skin and hair much better. I feel energised and much better now. It has become a part of my daily routine and I would definitely recommend it to others"
- Kavya
ATTENTION: Due to recent high demand we can no longer guarantee supply. So, place your order now for uninterrupted delivery.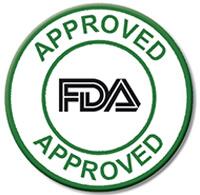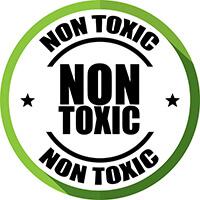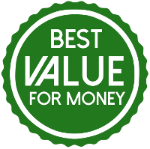 What Is The 'Mother'?
Wondering what exactly 'mother' is? The Mother is a dark, cloudy substance found in the vinegar, formed from naturally occurring pectin and apple residues. The presence of the Mother in ACV shows that the best part of the apple has not been destroyed.
People usually pick clean and filtered vinegar off the shelves as they think that it is of a better quality as compared to the ones which do not 'look' clear. But that is where most people are mistaken as it is the cloudy vinegar which provides the actual benefits that they are looking for and Mamaearth's organic ACV has the highest content of Mother which immediately differentiates it from it's competitors.
Not Just The Mother But Much More!
It just not Mother, but Mamaearth's ACV also has the goodness of New Zealand's exclusive Manuka honey, turmeric and ginger.
New Zealand's Manuka honey is one of the most unique and beneficial forms of honey. It is rich in amino acids, iron, calcium etc. It helps in building the immunity and keeps the body free from infections. It is known to treat sore throats and also helps helps people sleep better. Consuming Manuka honey regularly also improves dental health. It makes the skin clearer and clears marks and acne.
Turmeric is known to be a natural healer since thousands of years. It has anti-microbial and anti-inflammatory properties which helps cure many ailments and facilitates metabolism too. It increases the antioxidants in the body and helps slow down the ageing process. It helps manage diabetes and fights depression too.
Ginger helps the body get rid of toxins. It helps relieve nausea, loss of appetite, morning sickness and many more which are very common among pregnant woman and new girls. Sore muscles and muscle pain is a very common phenomenon during pregnancy and ginger helps relieve it. It helps treat indigestion and lowers cholesterol levels too.
Top 4 Health Benefits That ACV Gives You:
Helps Cure Morning Sickness: Morning sickness is a syndrome that almost every pregnant woman suffers from and the acetic acid present in ACV helps women recover from morning sickness.
Improves Digestive Health: ACV is known to help provide relief from acidity and heartburn which trouble the mama and soothes intestinal spasms providing relief to the mother.
Helps Control Blood Pressure: It often happens that the BP of the mother starts to shoot by the third semester and there is swelling in the hands and feet too. ACV is found to be helpful in bringing down the blood pressure levels.
Prevents Urinary Tract Infections: Enzymes present in ACV prevent the growth of unwanted bacteria in the urinary tract protecting the mama from urinary tract infections.
Not only these but consuming Mamaearth's organic ACV also benefits the mamas body in many other ways. It is a vinegar that your body is absolutely going to love.
Why Only Mamaearth's Organic ACV?
No Added Colour
No Artificial Fragrance
No Preservative
100% Natural and Organic
Raw, Unfiltered and Unpasteurized
Non GMO
Natural Gluten Free
Naturally Fermented with 5% Acidity
Value For Money
Non-toxic Guaranteed
Directions For Consumption
Always shake it well before every use. Dilute 10 ml in 250 ml of water. Do not consume anything for 30 minutes before and after consuming Mamaearth Apple Cider Vinegar. Do not consume directly without diluting with water. Do not exceed the recommended daily dosage.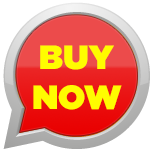 x