Issued in Public Interest by

Meningococcal Meningitis can claim baby's life in 24 hours 1
Meningococcal Meningitis is a rare, but potentially fatal disease that affects babies. It can claim a child's life within 24 hours or may lead to loss of limbs.2

Other
Disabilities
Around 15% of survivors have disabilities like hearing loss, brain damage, etc.4

Missing
Link
Giving only Pneumococcal vaccination doesn't ensure complete protection for your child against vaccine-preventable acute bacterial infections.

Need for
Protection
Ask your pediatrician for protection against Meningococcal disease
Ask your pediatrician for vaccination against deadly Meningococcal Meningitis if your child is 9 months and above.
Be a proud parent and support the fight against Meningitis. Join the movement by entering your baby's name below and know what your baby feels about you.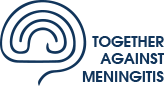 SPIN.MENAC.19.04.0104a