For quite long, women who made the choice of being homemakers have been ignored or not lauded for their efforts quite simply because the fruits of their labor didn't yield any fiscal returns. Even our mothers and grandmothers who manned the fort at home, while our fathers and grandfathers went out to earn money are seldom given the credit they deserve.
This might have been the narrative for a long time, but with the coming of the Internet and its spinoff of e-retail, the scene is changing slowly, but surely. The widespread availability of the Internet and the deep reach of the e-retail websites has made sure that now homemakers also have access to capital and are the makers of their own destiny.
E-retail websites like Flipkart, Amazon, and even Etsy have made it possible for women to become a part of the working force within the confines of their home. They have also given them a platform to connect with a large audience base with minimum investment on their part. All in all, it's a win-win for these budding entrepreneurs. In fact, the number of women entrepreneurs selling their wares and ideas on e-retail websites such as Flipkart has only seen a rising trend (1). One such woman, who joined in on this trend to take the reins of her future in her own hands is Ritu Kaushik.
From A Home Maker To A High-Earner: Ritu's Journey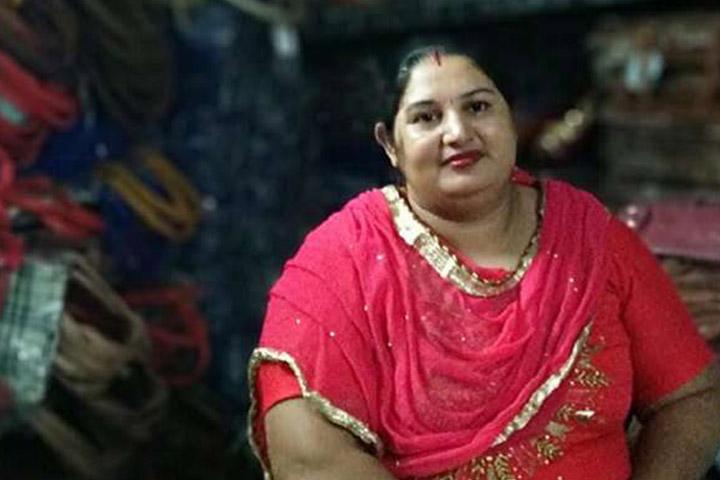 Ritu Kaushik could've been like any other woman in her tiny hamlet near Sonipat, in the state of Haryana, but instead of accepting her life as a homemaker, she decided to give wings to her dreams. And her soaring journey from a homemaker to a successful business owner was made possible by the enabling platform of e-commerce.
31-year old Ritu Kaushik knew that she had to find a way to become someone to have an identity outside of her home. And she decided to do that by channeling her interest in handbags and registering her handbag business, Ritupal Collections, on the e-retail giant Flipkart, in 2016. But this part of her story came much later. So let's begin at the beginning.
Ritu's Self-Awakening
Much before the start of her business, Ritu had identified the cause behind her stagnation as her lack of education and in order to remedy it, she decided to complete her education. In a patriarchal state like Haryana, where education for girls is not a top priority, Ritu's decision marked a stark change. Despite having a full-fledged family of two kids and a husband to take care of, Ritu remained steadfast in her decision. Credit also goes to her husband, who provided her with much-needed encouragement.
Soon her efforts bore fruit, and she completed her graduation in 2016. After her graduation, like any other graduate, Ritu too was faced with questions of what next. It was when she happened to see her neighbors shopping online, that the idea for her own business came to her and thus, Ritupal Collections was born.
The Idea That Bore Fruit
Even though she knew what she wanted to do, there were many who dissuaded her. As she revealed in an interview with an online portal, "Many of my neighbors and relatives told me that there was no need for me to earn, as I am, after all, a woman." But with the support of her family and her husband who taught her how to use a computer, Ritu found a way after all.
She was even offered support by Flipkart, who guided her on how to sell her products online and how to promote them to attract customers. They also gave her the option of availing a loan, which was rejected by Ritu who was determined to make it big on her own. And that she did, for at the end of the first year of her business, Ritu was earning around 1 lakh per month.
Her Ritupal Collections, which offers a variety of handbags in the range of Rs 200–1500 found a loyal fanbase in South India, which helped her business grow in leaps and bounds. And today after three years of the inception of her business, her revenue has grown to Rs 7–8 lakh, per month. But this is not the end for Ritu, who wants to expand her business and attract customers from other parts of the country as well. She acknowledges that though her current income is more than sufficient for someone like her, she still wants her monthly sales to touch the benchmark of around 20 lakhs.
This number might not be an apt way to convey her dream which she did more eloquently in her own words when she said in an interview, "Mera khawb hai ki duniya mujhe mere naam say pehchanay (my aim is that people across India should recognize me by my name)."
We salute this indomitable spirit of Ritu's and hope her dream serves as a shining beacon for other homemakers who are looking to carve out an identity of their own.
What did you think of Ritu's unique and brave story? Share your opinions in the comments section.
Comments are moderated by MomJunction editorial team to remove any personal, abusive, promotional, provocative or irrelevant observations. We may also remove the hyperlinks within comments.