If you're pregnant or if you're planning on getting pregnant, we have come up with some important tips and tricks to help you!
You don't have to tell us twice, we are sure pregnancy is overwhelming and confusing! All the books, moms, friends, doctors, the internet and the information about it – the list goes on. But, don't worry! It is completely understandable.
Whatever you do to your body has either a positive or negative effect on your pregnancy. We're not trying to freak you out; we are merely offering a helping hand with what you should and shouldn't do.
So go ahead and read what you must do to have the best pregnancy ever!
1. Wine-O-Clock: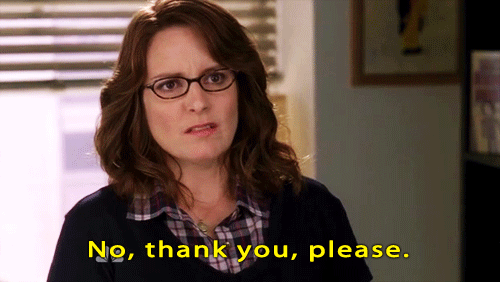 Image credit: giphy.com
Some doctors say that a glass of wine during your pregnancy is acceptable, as it won't affect the baby. That being said, it is still risky and we strongly advise you NOT to drink alcohol (sorry, doc). There is no guaranteed level of safety when it comes to alcohol. Some studies even say that it can negatively affect the baby's IQ and growth.
2. Effects of Smoking:
We know this point doesn't need to be said because it's a given, but here is why it can be bad for your little bundle of joy; it causes low birth weight, can lead to asthma, and triples the risk of meningitis; it can affect reading comprehension, and increase the risk of stillbirth and miscarriages. We hope those reasons are enough.
3. Supplement Guide:
Take probiotics as they can prevent eczema, take iodine to prevent a low IQ, and take choline to prevent schizophrenia. At least that's what we're told.
4. Weight Loss:
Losing weight before and during pregnancy is extremely important, because an overweight or obese mom can give birth to an obese child. This results in many diseases and other health issues.
5. Prescription Drugs – Good Or Bad?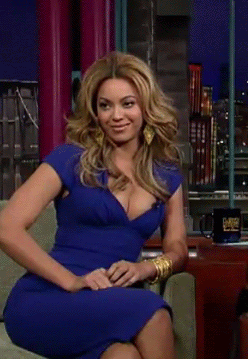 Image credit: giphy.com
When it comes to drugs, there are both good things and bad things. Apparently, antibiotics can cause miscarriage, and epilepsy medication can lower IQ, and blood pressure medication effects are ambiguous. On the plus side, laughing gas is actually a thing amongst pregnant women, especially during labor!
6. Footstool To The Rescue:
Place a footstool wherever you are sitting for a long period of time, as this will ease the stress on your hips and lower back. The stool should be 5 to 10 inches, depending on how high your chair is.
7. Body Pillow Uses:
It makes sleeping on your side more comfortable and cuddly. (Experts advise sleeping on your left side to increase blood flow to the baby).
8. Exercise, Exercise, Exercise:
"Pregnancy is a perfect time to work out," says Julie Tupler, the founder of Maternal Fitness, a New York City-based company. She says, "Abdominals stretch out and weaken during pregnancy, so it's important to strengthen your abs to help push the baby out, prevent back problems, and help your body recover from childbirth. Also, exercising helps keep your energy up and stress down." However, ensure you run this through your doctor first!
9. Tea Time: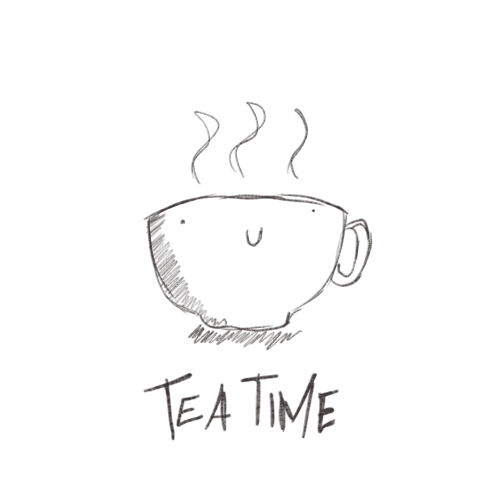 Image credit: giphy.com
Relax yourself by brewing up a decaf version of your favorite tea, add a bit of honey and lemon, sit back, drink up, and clear your pregnant mind. Slight warning – many herbs are not safe during pregnancy, so check with your doctor before trying anything new.
10. Love Your Feet: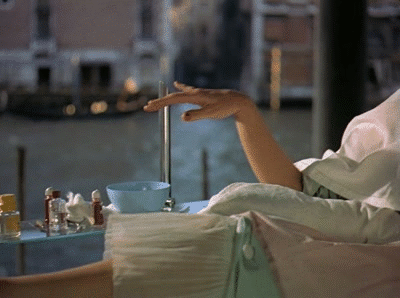 Image credit: giphy.com
Wear shoes with a low, chunky heel, between one and two inches high, as they're more comfortable than flats. Who knew? Look for styles with straps or laces that you can loosen as your feet expand. Also, give your feet a treat with a nice soak; they will thank you!
We wish you a very happy and healthy pregnancy! Let us know if you have any other tips! Comment below!
Comments are moderated by MomJunction editorial team to remove any personal, abusive, promotional, provocative or irrelevant observations. We may also remove the hyperlinks within comments.