We, as human beings, are always curious about learning new things. And if it happens to be something like taking a peek into our future or knowing secret traits of our personalities, we become all the more intrigued. No wonder then that this curious nature has given birth to many concepts like astrology, numerology, tarot card reading, etc. Palmistry is one such concept which has been quite popular for a long time now.
What Is Palmistry?
Also known as chiromancy, it is a practice of studying the positioning of lines on the fingers and palms. This is because no two people in the world have similar impressions and lines on their palms. Everything, from the grooves and mounds on the fingers to major palm lines, is different in each person. Even the length of the fingers might differ. In fact, the lines and grooves on a person's right hand are different than his/her left hand. This is why they are studied to get a clear insight into a person's personality – both the outer self as well as the inner self. And, to achieve this, the left hand is considered as a prominent predictor to unlocking the secrets of your personality traits. Are you too curious about knowing your inner self better? Then, let us tell you how you can peek at your left hand and understand your true nature. With a little help of palmistry, of course!
Left Hand Index Finger Is Longer Than The Ring Finger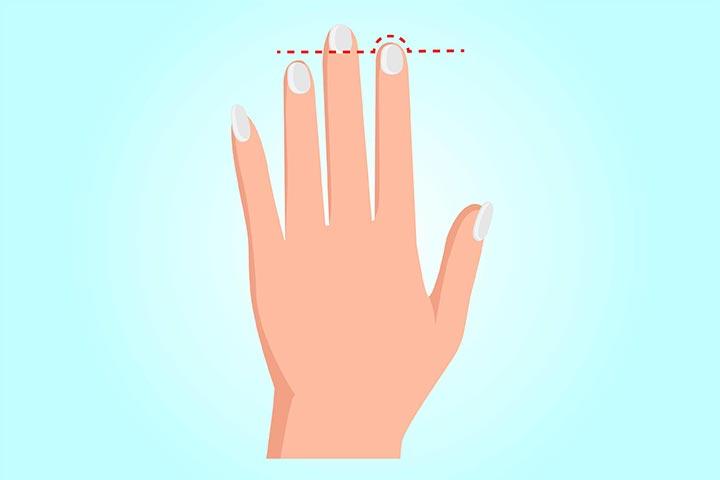 Keep your left hand straight and facing upwards. Make sure to keep fingers straight. Now, measure the length of your fingers. If your index finger is longer than the ring finger it means that you have great leadership qualities. Your family and close friends often look up to you for advice and guidance. You are respected for your honesty and straightforwardness. Your close ones value every piece of advice given by you.
Left Hand Middle Finger Has Vertical Lines
Look closely at the lines on the middle finger of your left hand. If you find a lot of vertical lines on them, it is a sign that you are good at balancing your relationships well. You understand the intricacies of each relationship and know how to value them; a quality which is admired by one and all. You are easily trusted and often prove reliable. This, in turn, makes your near ones stand by you in your difficult times.
Left Hand Ring Finger Is Longer Than The Index Finger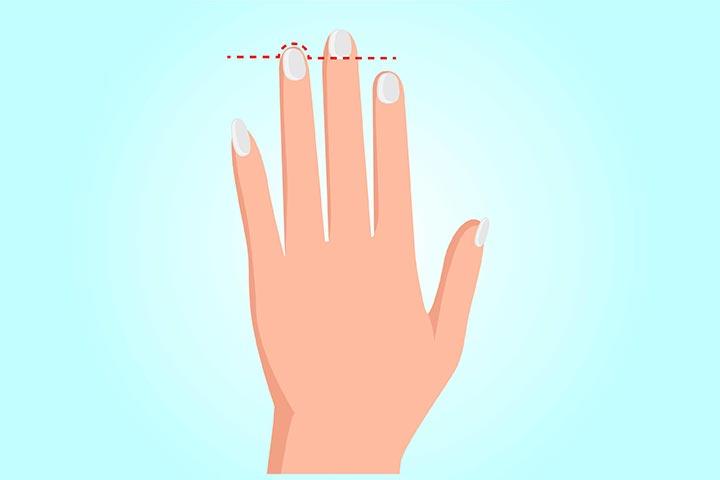 Straighten out your palm, facing upwards. Now, if your ring finger is longer than your index finger, it indicates that you are very creative. Those close to you admire your creativity and often look up to you for creative inputs. Your innovative and creative ideas always end up fascinating them. However, you are also not the one to play things according to the old rules. You believe in doing things your own way and come out a winner too.
Left Hand Little Finger Leans Away From The Ring Finger
You are born to rebel. This rebellious streak of yours stems from your strong belief in being independent and completely on your own. You do not believe in relying on others. You are the leader in your own world. You have a chirpy and bubbly nature, which makes you stand out in a crowd. Your unique nature, which is a combination of strength and fun, makes it hard for people near you to ignore.
So, did you check your left hand now? Isn't it amusing how much it says about your personality? Whether you believe in palmistry or not is a matter of personal choice and interest. However, it does make for a fascinating exercise to indulge in during your spare time or in a gathering with friends. So, have some fun while re-discovering yourself! Cheers!
Comments are moderated by MomJunction editorial team to remove any personal, abusive, promotional, provocative or irrelevant observations. We may also remove the hyperlinks within comments.