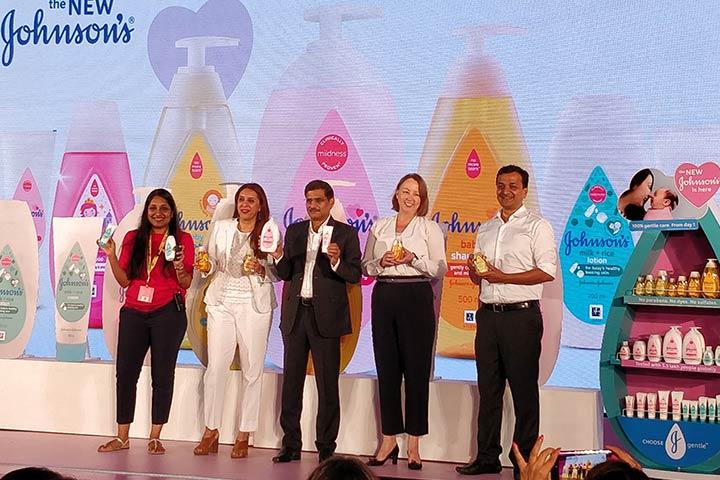 Johnson's Baby has always been my favorite brand of baby products. Not just because my mom, myself, and my baby have been using it, but also because there's a certain faith I have in this brand. A faith that has built up over years and continues to get stronger day after day. Why I write this article today is not just to promote my favorite brand. It is more than that. I consider it my responsibility to let fellow mothers – especially new moms – know what a difference Johnson's Baby products can make to their lives. But why do I write this today? Because I have a strong reason, backed up by facts and discussions straight from the horse's mouth. Yes, I just got back from the mega launch of NEW Johnson's, and honestly, words fail me when I describe the experience to all you mums.
What Is New About The NEW Johnson's?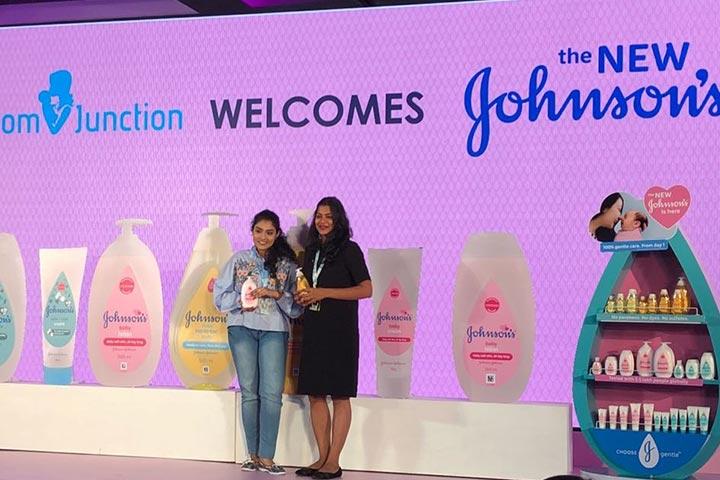 Well, most of it. The packaging, the enhanced ingredients, the transparency, metaphorically and literally (look at their new bottles), the vision that babycare needs to evolve with the changing times, the one-hand usage, and so much more. Johnson's Baby has revolutionized babycare around the world with its now motto #CHOOSEgentle. The scientists, who worked closely on each product, spoke to us and unveiled the details of the stringent quality processes undertaken to make Johnson's the safest and the mildest baby brand.
What Does The New Range Of Johnson's Offer?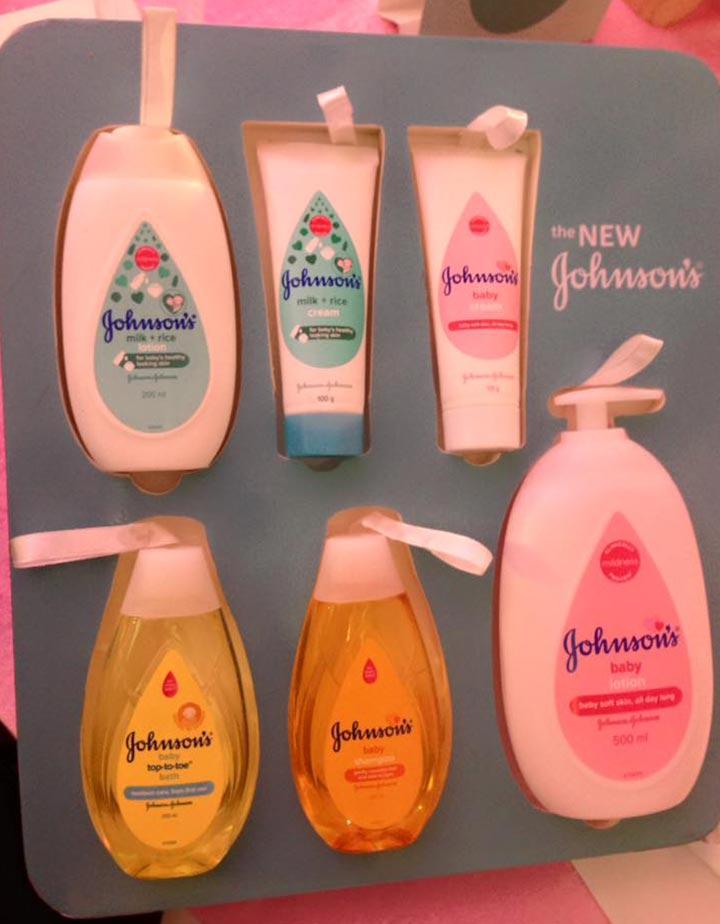 No parabens, phthalates, sulfates, and dyes.
Mild fragrance with IFRA-approved ingredients.
Perfect packaging with one-hand use products and tight seals on each new bottle.
Natural ingredients that are gentle and mild on baby skin.
Transparent bottles with all ingredients listed clearly.
Around 82 mom bloggers from all over India were invited to be a part of this mega reveal of new and improved Johnson's. Yes, we got to witness, experience, and talk about the new J&J products 10 days before they hit the market. And what an event it was! The hospitality was incredible. The entire Johnson's team was on their toes to ensure we were comfortable and answered all our questions with so much ease and confidence, leaving no place for any sort of doubts.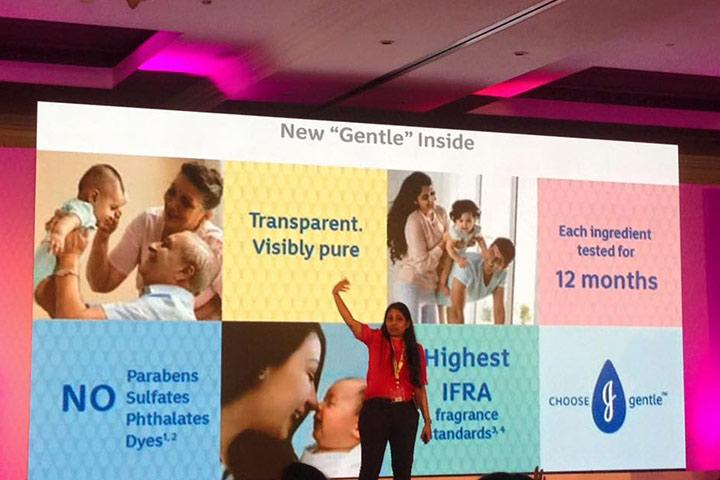 Deepali Agarwal, Business head at Johnson & Johnson (I would call her a bundle of positivity and effervescence), hosted the event with such grace and confidence, she left every mom blogger in awe. Not only were the most difficult questions answered by top management of Johnson's but the mom bloggers got to touch and feel the products physically. Some interesting experiments were conducted to prove the mildness and purity of Johnson's shampoos and baby moisturizers. Experiencing the science behind New Johnson's was so much fun! Look at us happy and glowing mommies.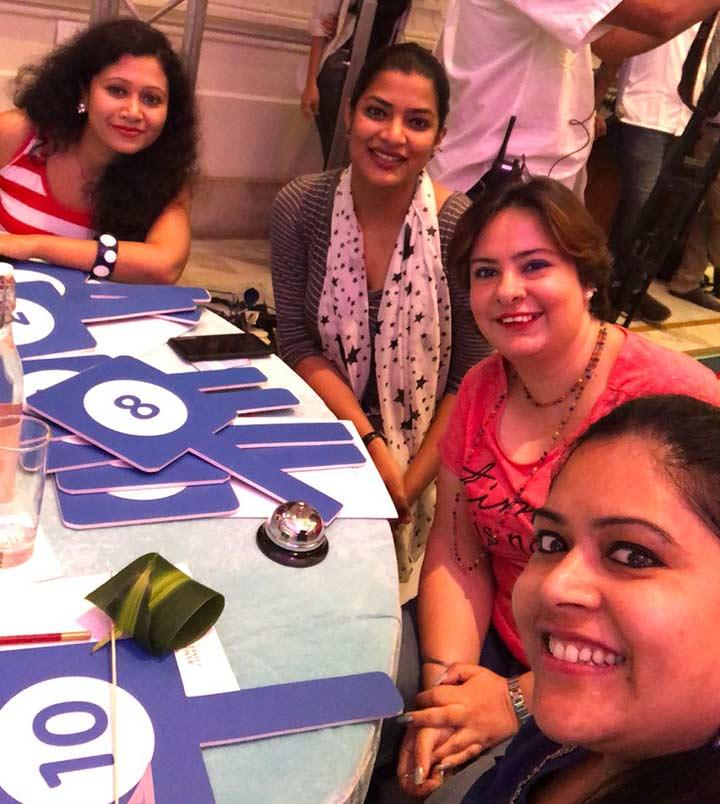 A fun and an information-packed day that left expecting, new, and experienced mothers not just with relevant information and awareness, it made our faith in this brand stronger than ever.
Here Is How The New Johnson's Reveal Looked Like:
And, here are some candid shots from the event that will stay with me for a long time.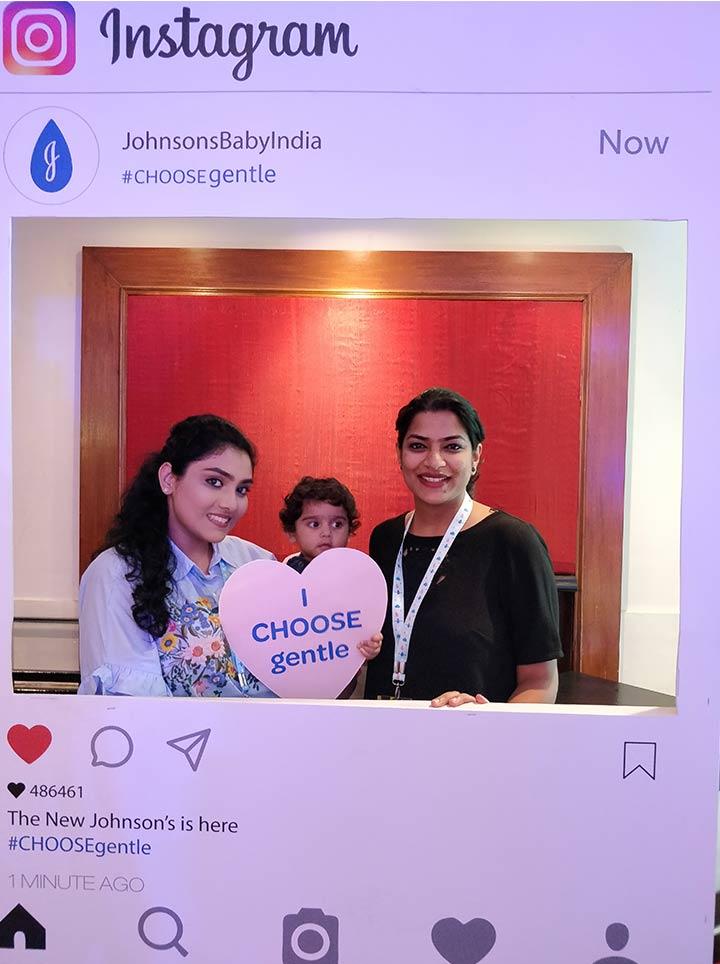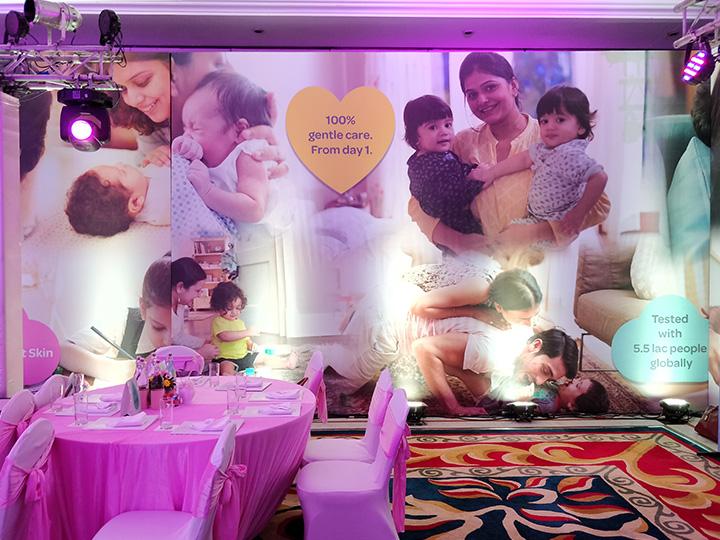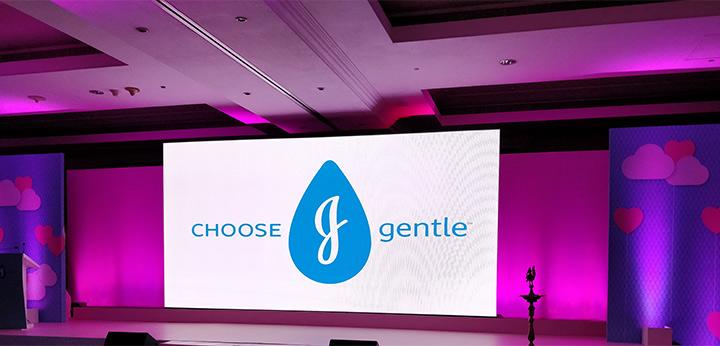 Thank you Johnson's baby for being an inseparable part of my life. Thank you for giving me products that keep my child safe and comfortable. I know you have been fighting a tough battle with doubts and complaints thrown at you from everywhere. But, let me tell you, you have the support of thousands and thousands of mothers like me. We trust you with our babies, what more could be a proof of that? Congratulations on this new beginning! You are loved, trusted, and have played a crucial role in helping us take care of our little ones. I am a proud Johnson's mom, are you?
Comments are moderated by MomJunction editorial team to remove any personal, abusive, promotional, provocative or irrelevant observations. We may also remove the hyperlinks within comments.