Nothing compares to the joy new parents feel on the arrival of their little baby. And if it happens to be a first-born, then the feeling is simply indescribable! Those of us who have been down that lane can vouch for it. So, when TV's celebrity couple Karan Patel (of Yeh Hain Mohabbatein fame) and his wife, Ankita Bhargava, became parents to a baby girl, quite obviously they were on cloud nine!
In December 2019, Karan Patel and Ankita Bhargava had announced the arrival of their baby girl on their respective social media handles. This post also announced the name of the girl – Mehr. Meaning 'blessing', the couple thanked God for bestowing this 'blessing' on them.
As Ankita later disclosed in an interview with an online portal, Karan had accompanied her to the labor room when she was ready to deliver. When the doctor had informed them that they were going to have a baby girl, both of them were overjoyed since they had wished for a girl.
Ever since this announcement, fans had been eagerly waiting for the first pictures of their baby girl. But this long wait came to an end when the couple shared the first picture of their lovely little daughter. In the photograph, Karan can be seen holding his darling daughter while Ankita sat beside him.
One look at the picture is bound to make you go 'Awww.' The cute little munchkin fits cozily in her daddy's arms. As Ankita mentioned in the same interview, Karan is thoroughly enjoying being a father. Despite Ankita, quite obviously, spending more time with her daughter, Mehr is already showing signs of being a 'papa's girl.' Ankita further elaborated on how Mehr has already started responding to Karan who often keeps playing with her and even calms her down whenever she gets hyper. In fact, the little one even listens to her dad and goes to sleep! Now, isn't that the cutest thing? Since Ankita does not get much time to step out, it is Karan who often goes shopping for his daughter. We must say he is going to make one hell of a great dad to his daughter. If this wasn't enough, we got another dose of daddy love in another picture.
This is a picture Karan posted on his social media timeline. In this, you can easily see how much he adores his daughter. Like Ankita mentioned already, their days start with Mehr and end with it. Both of them seem to be enjoying being parents to the hilt.
A few days before Karan and Ankita shared their daughter's image, on 22 January they had shared a few pictures from their maternity shoot. One of the pictures showed their silhouettes in a monochrome background. This lovely picture was accompanied by a caption by Karan, which read "Frozen in the feeling of being complete, while their own little world was growing inside of them." For the same picture, Ankita had simply captioned it as 'Love.'
Another picture that we loved from their maternity shoot collection was that of a glowing Ankita with her baby bump and a visibly happy Karan smiling behind her. This loved up picture was shared by Ankita a day before New Year's Eve, probably as a surprise gift for her fans.
Isn't it simply amazing how the arrival of their baby can bring so much happiness in a couple's life? Karan and Ankita's happiness is quite evident from their pictures. But then, who wouldn't be so happy if they were to be blessed with such a lovely daughter as Mehr. We wish Mehr and her parents loads of happiness, love, and healthy life together!!
The following two tabs change content below.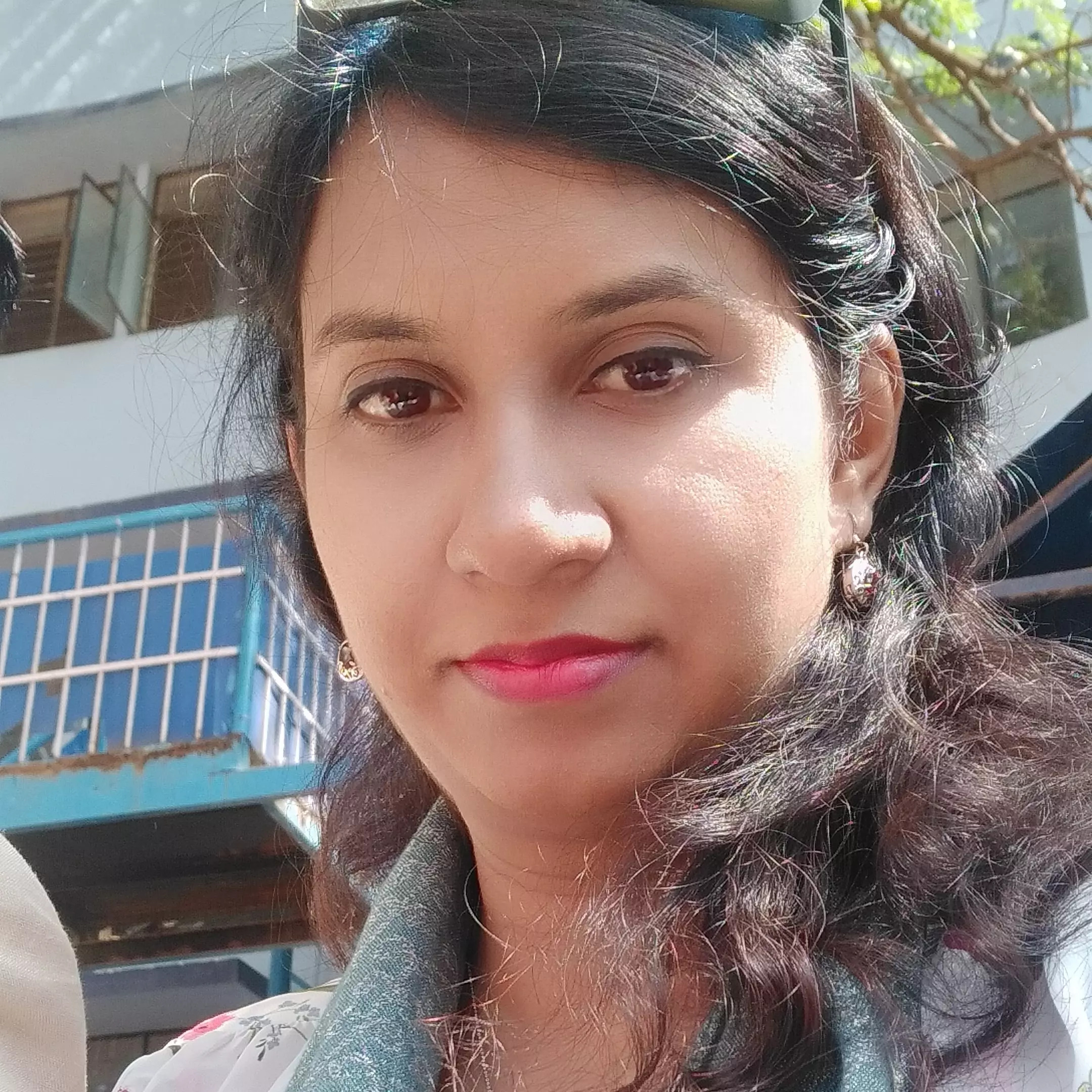 Sadiya Qamar
Sadiya is a writer and editor with a passion for writing about parenthood and children. Her focus areas are health, wellness, and beauty. For MomJunction, she writes on kids' health and nutrition.  Sadiya believes in doing in-depth research and providing accurate information to help parents with concerns on their children's growth and development.