Motherhood ain't easy! And though this statement sounds familiar, each mother relates to it in a different way. Taking care of that delicate ball of fur is equal parts gratifying and stressful. What starts as a confused routine eventually turns into a blissful journey – the journey of motherhood. Its been five years that I have been on this journey, and though I am still discovering surprises, there are some things which have become an inseparable part of our mommy-baby bonding. One such connect is bathtime! I have lost count of the innumerable massages and baths that I've given my little munchkin, and the kind of bonding that happened over these precious moments will stay with me for the rest of my life.
I mention this here because I recently attended the 125th year celebration of Johnson's Baby. The products that we've used through generations suddenly had their own story to tell, and what a story it was! I have to share the story of Johnson's Baby with fellow moms. Not just because it is interesting, but also because it has been an inseparable part of our lives for generations. Who doesn't smile in nostalgia after breathing the soft fragrance of Johnson's Baby talc? So here's what happened the day when our favorite Johnson's Baby turned 125.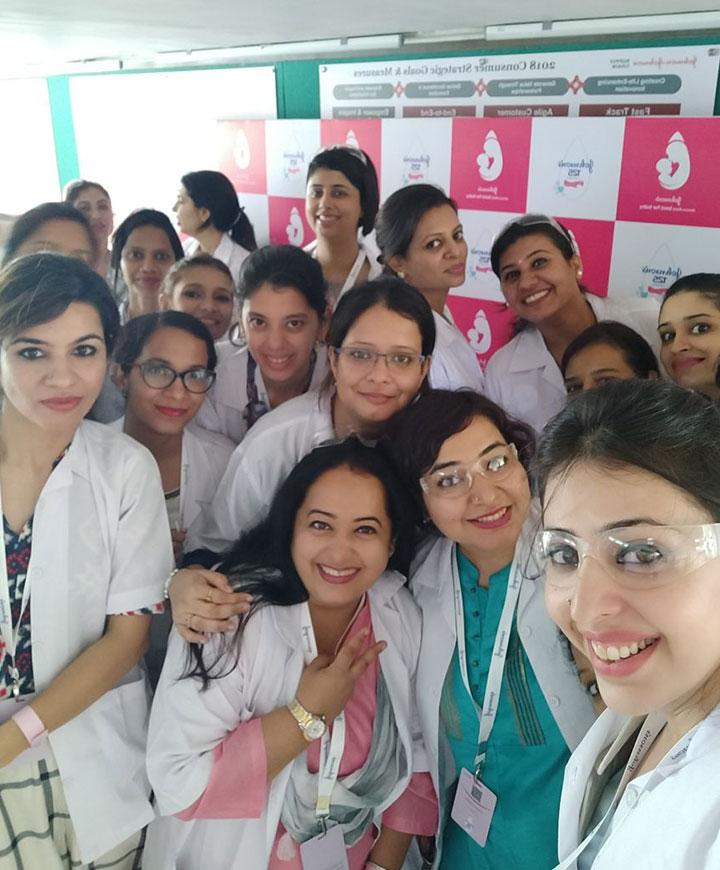 Sixty mommy bloggers from all over the world were invited to attend Johnson's 125 Years Celebrations at their Mulund plant in Mumbai. We not just got to know the passionate Johnson's Baby core team but also got a glimpse of what goes into creating the baby products that mothers all over the world swear by. Mommy bloggers were brought together at Hotel Renaissance, Mumbai from different parts of India. What started with casual dinner and games was to become a memorable event that changed the way we look at baby care. On the morning of 3rd May 2018, we reached the Johnson's Mulund plant. The day started with a 125 Years walk, where Gaurav from Team Johnson's took us through the phenomenal journey of this brand. After registrations, we were taken to the labs where Johnson's products are manufactured. It was amazing to witness the quality standards that are maintained to ensure every product is 100% safe for baby's skin. There were several experiments conducted to show us why Johnson's Baby products are better than other local options. That's not all, the processing, packaging, and temperature controlled labs gave us a glimpse of the heart of Johnson's Baby products. All the controversies, all the doubts and questions, and every dilemma was put to rest in a day. And this wasn't because we were 'told' that Johnson's Baby products are safe, but because we mommies saw the making of these products with our own eyes. We even tried our hand at making a few products. What fun!
After our visit to the plant, we shot a lot of questions and queries, and all were answered with confidence and assurance. There's one thing I would like to point out here. The way Johnson's team spoke about their products made us realize that they truly believe in their work. Safety for a baby is considered as a matter of prime importance and every measure is taken to ensure your baby gets nothing but the best.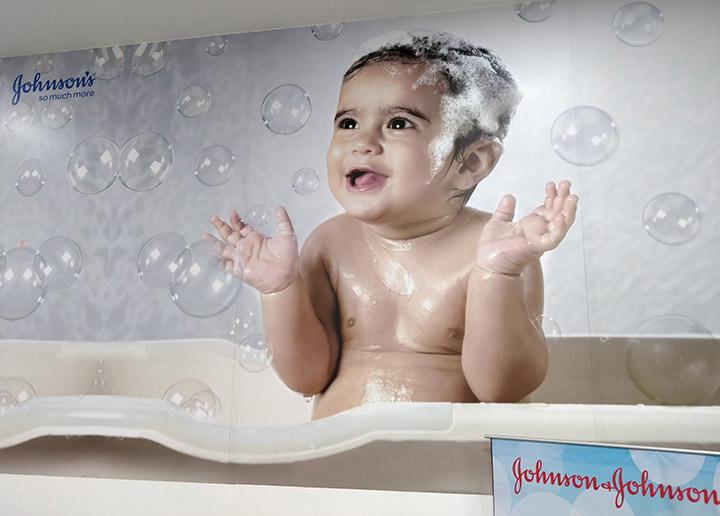 After a day of thoroughly understanding, experiencing, and knowing the history of Johnson's products, I don't have an iota of doubt that my choice for my little one is beyond perfect. There's a reason why Johnson's Baby is so popular among mothers: every product is an experience, a journey, a memory, and a bond between a mother and her child. Every product has lived up to its name for 125 long years. To cut the long story short, Johnson's has been synonymous with mother-child bonding. I wish Johnson's Baby much success and love. You have made millions of babies smile with joy! May you continue the tradition of doing what's #bestforbaby. On behalf of mommies like me around the globe, I would like to say: Thank you Johnson's for always being there. Thank you for all the childhoods you have been a part of.