Are you dreading your teenager's summer break? Is the thought of your teen's endless arguments, tantrums and mood swings making you sweat already? Remember summer break is the time when you can bond with your adolescent over a fun activity.
You can give a positive direction to your teen's boundless energy by initiating him into a sport or a hobby of his choice. Doing so will help not only nurture his talent but will also add a dash of confidence to his personality. Read on to know about some enjoyable fun activities for teenagers in the summer that will make his summer vacation memorable.
Here are some fun summer activities for teenagers that they will simply enjoy this summer:
1. Make A Music Video:

This can be one super fun activity for your teen and his friends to engage in this summer.
Let your teen ask his friends if they want to be a part of the music video.
They will then have to sit and discuss who will be responsible for which aspect of the video.
Those who are good with music can plan a song. They can sing the cover of a popular song.
Alternatively, your teen and his friends can also come up with their original song.
They will need a story idea to shoot the video.
They will need to finalize things like makeup, clothes, props and location.
Someone will have to work on the computer to edit and put together the recorded version.
A basic handy cam can help shoot the entire video.
The video shoot will nurture your teen's singing talent; hone his technical skills besides boosting his morale.
[ Read: Group Activities For Teenagers ]
2. Create A Firefly Jar:

This activity will help your child spend time with nature.
Ask your teen to create a jar full of fireflies.
Your teen will need to spend a considerable amount of time outdoors to catch the fireflies.
Hand a few mason jars to your teen that can be used to store these fireflies.
Ask your teen to make it safe for the fireflies, by making a few holes on the lid for them to breathe.
Your teen also needs to read up on what a firefly eats and provide that in the jars.
Let your teen catch a good amount of fireflies and see them glow in the dark.
Ensure your teen releases the fireflies back in the open and catches new ones.
3. Make A Lemonade Stall:

This is one of the best teenage summer activities that will be a refreshing experience.
Ask your teen to make a group with friends and create a lemonade stall in your building or neighborhood.
Your teen and his friends will need to make fresh lemonade at home each day.
They can then sell it at a makeshift stall to all those who pass by.
Your teen and his or her friends can alternate their stall duties.
At the end of the week, they can split up the earnings amongst themselves.
[ Read: Life Skills For Teens ]
4. Wash Cars For Charity:

Summer can also be a time to give back to society, and the teenage years are perfect to initiate your child into some social work.
Ask your teen to gather his friends.
Give them options about the various places where they can help by contributing some money, like a local church, an old age home, or an orphanage.
Tell your teen to put up banners near your area announcing a car wash system and the price.
Your teen and his friends can help wash cars of neighbors and visitors.
They can ask for the price mentioned or can ask them to pay whatever they want towards charity.
At the end of the week or month, your teen and his friends can collect the money and hand it over personally to the community service center.
This activity will also help your teen learn about community service.
[ Read: How To Increase Self Confidence In Teenagers ]
5. Learn A Sport Or Music:

Summer break is the perfect time for your teen to nurture his talent by enrolling in the hobby class or sports camp of his choice. Ask your teen to check in your local area about a sports camp or music class that he may be interested in joining.
Help your teen get enrolled in an activity of his choice.
Ensure your teen attends the same and practices it at home too.
Cheer your teen for the effort he puts in.
These are some fun summer activities for teenagers that are perfect for summer and will keep occupied. These are easy to do and do not need any special preparation.
If you have some innovative and fun things for teenagers to do in the summer or DIY summer activities, write to us.
Recommended Articles:
The following two tabs change content below.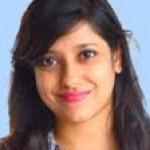 Latest posts by Debolina Raja (see all)