Do you have a teen at home cribbing about facial hair or stomach cramps or the most hated and painful pimples? Do not worry. Remember teens are the most happening years of a person's life, as your child is metamorphosing into an adult slowly but surely.
With the onset of puberty and the endless hormonal changes, your teen may initially be struggling to accept the varied changes happening to her body both internally and externally. To add to your teenager's woes, she would also be experiencing a lot of emotional and psychological turbulence. So as a parent, you will need to ensure that your teen is happy and confident during these very crucial years. How your child faces the teenage years will help in forming her personality in the later years. Read on to learn few tips on how to help teenagers with low self esteem.
Activities To Help Improve Teenager Self Esteem:

One area where you should give extra attention is towards developing your teen's self-esteem. With so many changes going on and peer pressure playing a big role, it is normal to see a dip in self-esteem. However, instead of comparing your teen to others, you can help by guiding your teen the right way. Check out here 3 interesting self esteem activities for teens here:
1. Make An 'I-Want-To-Be-And-Do' Picture Collage:

What your teen sees and thinks about will help in affecting her mood and self-esteem level a lot. Happy and positive images will instantly 'up' your teen's self-esteem. You may ask your teen to do the following:
Hang a big poster board in the room.
Cut out and pin images of people, celebrities, places, animals, books or things she likes.
She can keep adding and removing images as per preference.
Seeing these images every day will help your teen identify more with his or her ambitions and dreams.
You can also suggest your teen to put up interesting quotes or write-ups that make your teen happy.
[ Read: How To Talk To Teenagers ]
2. Make A Self-Esteem Calendar:

Instead of having regular dates, this self-esteem calendar will help your teen live each day with more positivity and confidence.
Buy or create a blank calendar.
Ask your teen to write down one interesting activity for each alternate day.
Your teen could write down activities like 'I want to go swimming' or 'I want to sketch today.'
Alternate this with letting your teen know how much you love her or giving her a simple suggestion to ignore hurtful comments and live a happy and positive life instead.
Make sure you help create the calendar in a way that helps your teen know over and over again that your love and support is always readily available
Also ensure that you share your thoughts and beliefs with your teen. Add comments that tell your teen it is important to live one's life to the fullest without being worried about what others think
[ Read: How To Increase Self Confidence In Teenagers ]
3. Make A Pleasure List Worksheet:

Creating this worksheet will ensure your teen has a ready list to refer to when he or she is feeling down and out. Ask your teen to prepare a list with the following:
A list of the people and pets who make your teen smile each time she remembers them
A list of all those places that make your teen smile each time she thinks of them
A list of all those things your teen enjoys doing
[ Read: Good Study Habits For Teenagers ]
Anytime your teen feels out of control or unhappy and depressed, ask her to go through this list of activities to improve teenager self esteem and find her smile back. Reading the list on how to improve self esteem in teenagers should immediately reaffirm positive thoughts in your teen and boost her self-esteem.
The teenage years is one of those very crucial years when your teen will need your extra support, love and guidance to cope with the changes and face the world with confidence. While some teens may be better at handling stress and negativity, others may need constant reassurance.
[ Read: Life Skills For Teens ]
Learn to read your child's mind and emotions. Be ready with a warm hug, a friendly chat, some practical advice and activities that you both enjoy together. This will surely pep her up every time she feels low. Remember being judgmental, drawing comparisons and criticizing her are strict no-nos.
If you have teenagers at home, who have suffered self-esteem issues and you have helped them discover their inner- strength and beauty, please share your experiences, advice and tips here.
Recommended Articles:
The following two tabs change content below.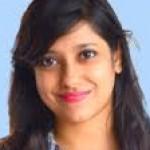 Latest posts by Debolina Raja (see all)