Did you know that Fred DeLuca was just 17 years old when he first started the Subway sandwich shop with his family friend Dr. Peter Buck? The college freshman Fred DeLuca opened the shop to help pay his tuition. Subway, today, is the world's largest submarine sandwich chain (1) (2).
Like Fred DeLuca, many more successful business persons embraced entrepreneurship when they were teens – Mark Zuckerberg, the CEO of Facebook, is a good case in point.
If you wish to become independent and pay your tuition fees or earn some extra pocket money, read on as we list some cool business ideas for teens that you could consider.
What Is The Appropriate Age For Starting A Business?
There is no age bar for when to start a business. You can begin any time you think you can handle the pressure of managing your business and are ready to sacrifice a bit of your leisure time.
As a teenager, you are young, innovative, skillful, and full of energy. You are also efficient and have a good understanding of the latest technology. Unlike adults, you also have lesser responsibilities, which allows you to take higher risks. Thus, all these reasons make it all the more necessary for you to start your own business when you are a teen.
How To Start A Business For Teens?
Here are some valuable tips that will give you a clear vision to set up your business.
1. Brainstorm ideas
Get as many ideas as you can. Read up, do some research, and take part in different seminars and training workshops. Collect as many ideas as you could, and narrow down these ideas to what you think would work for you.
Find business ideas that align with your hobbies and interest, as these would offer you more satisfaction.
2. Conduct research
Find out about your competitors and the need for your products and services in the market. Then, figure out your target customers. The more you understand your customers, the more your business will grow.
Next, start budgeting your business. Create a detailed budget, list down how much money you have and what additional amount you need.
3. Implement your plan
To run a successful business, you need to have all the necessary tools, team members, and staff. You could seek help from your family and friends and use pre-owned equipment in the initial stages.
The next thing you need to do is to promote your business. And what can be better than the Internet? Create a website for your business and promote your products and services on social media.
After promotion, it's time to launch your business. Invite your friends and neighbors and get started.
4. Take your business to the next level
If you want to grow your business, you must have a business plan. Note down whatever experience you have gathered in the initial phase. You should also assess how you can improve your business and gather more audiences. This will help you stay focused.
As the business grows, you need to get the registration to run it legally. Also, you may have to choose a suitable location to run your business smoothly.
50 Good Business Ideas For Teens
Do you want to be your own boss and stand on your own feet? Check out this long list of top business ideas for teens that you can start with little to no capital.
1. Child care
Child care, also known as babysitting, is pretty popular among teens who wish to earn extra money without investing any amount. You can choose the time at your convenience. Child care services are in high demand as most parents are busy working.
2. Handmade craft seller
If you are creative and good at making DIY handmade items such as jewelry, invitations, decorations, stickers, or other accessories, get started and promote your crafts via online marketplaces. Create your website or social media page and sell your items online. You may also open a small store with the help of your parents or guardians.
3. Academic tutor
Teens who excel in specific subjects can tutor younger students in need by charging a reasonable fee. You could also offer your service online. All you need is a good internet connection and a few students to start with.
4. Craft fair vendor
Sell your craft items to people involved at local craft fairs or some other events that promote handmade vendors. This is also an excellent way to advertise your products to your targeted customers.
5. Social media influencer
If you have the skills to influence people on social media, you can work as a social media influencer. Understand your niche, get as many followers as you can, and then work as a brand influencer to promote your products and services. moreover, there are many brands who pay for their products to influencers.
6. YouTube vlogger
One of the best and most popular platforms to start a business is YouTube. Start your channel, create videos on your niche, get more views and subscribers, and earn income through advertisements. YOUTUBERS THESE DAYS EARN A LOT BY PROMOTING BRANDS AND GET FAMOUS TOO
7. Blogger
IF YOU FEEL, WRITING ABOUT A PRODUCT/ SERVICE IS YOUR INTEREST ZONE
Write blogs on your favorite topics and try to gain as many loyal readers as you can. Gradually, you can start earning through ads, affiliate links, or product sales.
8. Podcaster
If you don't like facing the camera, then this is a good option for you. Create your content in digital audio files and promote them on social media. You will find many listeners who would want your creative take on things that matter to them. And as your listeners grow and more people download your files, you can earn through advertising and sponsorship.
9. Cake decorator
This is an exciting and unconventional business idea for teens. Utilize your creativity, and put your flavors and designs into cakes. Bake your cakes and cookies, decorate them, and post them on digital platforms to attract prospective customers.
10. Housekeeper
Housekeeping services are in demand and are perfect for teens. Find some friends who would like to join you, and spend your weekend afternoons cleaning up people's houses or backyards. Get as many clients as possible in your neighborhood and beyond and get to the work.
11. Errand runner
Some people are so engrossed in office work and household work that they don't have time to go out and get their essentials. Grab this opportunity and become an errand runner who can deliver as many items at their doorstep. Before you start this business, ensure you have a bike.
12. Online fashion reseller
If you are a fashion lover and enjoy shopping, this is the right business for you. Go online and sell your items and those of your friends and your friend's friends. Post the pictures of those items with good descriptions to grab your customers' attention.
13. Photographer
Turn your photography skills into a business and offer services on different occasions, such as weddings and baby showers. You may also use your creativity to promote restaurants, retailers, etc.
14. Make-up artist
If you know the art of applying make-up, you must take this up as a business. Create videos on how to do different types of make-up and share them on social media. Get connected with the local fashion shows, party organizers, and small and big screen artists who can hire you as a make-up artist.
15. Car washer
Start a car washing service and reach out to clients in need. You could make this a full-time activity during the holidays.
16. Laundry person
Research your locality to find out if there are any laundry services available. If no, you could consider this as your business.
17. Lawn caretaker
If you are a nature lover, you might want to start this business. Find your clients and keep their area green and clean.
18. Dog walker
A dog lover enjoys and knows the value of this service. So, start the business, and enjoy the rest. Dog owners often search for a pet sitter to take their dogs for a walk, look after the puppies, and groom them.
19. Housesitter
Frequent travelers are always on the lookout for people who offer house-sitting services. Take care of their house while they are away, and what's more, you get the entire house to yourself.
20. Computer tutor
If you know the basics of troubleshooting a computer and organizing files, start your business as a computer tutor and teach others.
21. Moving assistant
People in urban areas often keep relocating to new apartments and localities. As a moving assistant, manage packing and moving their possessions to the new place.
22. Gift wrapper
Choose this service as your business if you enjoy wrapping gifts. Set up a small stall in a mall and wrap the gifts of people who seek such services.
23. Technology tutor
Teach clients how to install devices and help them solve other technological issues by becoming a technology tutor.
24. Online graphics seller
If you have digital designing skills, create your printable designs and graphics and sell them to your clients online.
25. Clothing designer
Do you have dreams of becoming a fashion designer? Design the clothes in your style and sell them to local boutiques or online.
26. T-shirt designer
Become a t-shirt designer and print your designs into the tees. Next, sell them online or to the local stores.
27. Greeting card maker
Put your creativity into the greeting cards. Give them your designs and make them reach the targeted customers through online shopping platforms or local stores.
28. Party entertainer
Another way to start a new business is to organize or manage activities at parties. You could hire magicians, jugglers, mime artists, or balloon artists to entertain the crowd.
29. Recyclables collector
This is an eco-friendly business where you pick up and collect recyclable materials and transport them to proper facilities.
30. Musician
If you are a music lover and know how to play any musical instruments, you should consider teaching music to others. You could also form a band with your peers to play at parties, restaurants, or events.
31. Farmers' market vendor
Grow seasonal food crops in your area and sell them to the local market.
32. Mushroom cultivator
Do you know how to cultivate mushrooms? Set up a separate room for its cultivation and sell the products to the local stores.
33. Pet photographer
Start a photography business that solely deals with pet owners. Click the best moments of their furry buddies and get paid.
34. Website developer
If you know the basics of developing a website, then turn this hobby into a business. Start developing websites for your clients.
35. Graphic designer
This job requires you to have some basic designing skills. Start the business, and help your clients by making logos and creating engaging visual content for their products and companies.
36. E-commerce reseller
Teens can easily open an E-commerce store where they can buy items from their local stores and sell them at a profit through an online platform.
37. Proofreader
Offer proofreading or editing services to authors or individuals and ensure their writings are free of errors.
38. Videographer
If you have quality equipment to capture videos, try out this business. Offer your service at various events.
39. Content writer
This is a great idea for teens to start earning. Get hired by a company and write about their products, or enroll yourself on freelancing sites such as Fiverr and Upwork.
40. Scrapbooker
Offer scrapbooking services to clients by putting all their memories in a scrapbook. Let your creative juices flow as you help them preserve their cherished memories for a lifetime.
41. Snow remover
If you are in need of extra cash, offer this service to the local homeowners during the winters.
42. Leaf remover
This offers you extra income during the autumn. Offer your service by removing leaves from the yards of your clients (neighbors).
43. Garage sale organizer
Here is yet another great way to earn extra pocket money. Sell the unwanted goods of your clients and make a profit.
44. Pet groomer
Pet lovers can start this business. It includes offering several services for the furry buddies, such as bathing them, brushing their teeth, trimming their nails, and cleaning their ears.
45. Personal shopper
Offer this service to people who love shopping but get confused about how to choose the items. A personal shopper helps the clients get the right things for them.
46. Holiday decorator
If people in your community love to celebrate each holiday by decorating their places with lights and other adornments, consider this business idea.
47. Zine publisher
This is a business where you can share and sell your creative work, from audio-visuals to fiction and poetry.
48. Camp counselor
If you love being around children, you can teach them new skills by engaging them in creative activities and games.
49. Paid computer player
Make money by playing video games. Utilize your free time in playing video games, offer feedback to the game developer, and get paid for it. You could also check out Roblox, the online gaming and game creation platform.
50. Scriptwriter
If you are good at writing scripts, offer your services to clients who deal with theaters, business videos, TV ads, or films.
Working for yourself is incredibly satisfying. You may not get immediate success, but slowly and steadily, you will learn new skills and gain experiences that will prove highly valuable in the long run. Face the challenges of any business you take up head-on. With consistency and persistence, you will achieve your goals.
51. ONLINE COURSE SELLER
POST COVID, EVERYONE UNDERSTOOD THAT COACHING AND TEACHING CAN BE DONE VIA ZOOM
Starting a business early helps one know about the usual mistakes to avoid repeating them. It also helps the teen learn resilience, teamwork, innovation, problem-solving abilities, responsibility, and networking. Some of these business ideas for teenagers need lesser investment and may be safe, to begin with. As parents, you can help your children brainstorm these ideas and pick one that suits their skills, hobbies, and expectations.
Infographic: Help Your Teen Earn Money Online
If your teen is interested in a hobby or great at a skill, you may encourage them to convert it to an online business. Furthermore, you may promote their business idea among your social circles to make it an establishment and earn handsome money. Take cues from this infographic for some easy and popular business ideas to support your young entrepreneur.
Key Pointers
Look for business ideas that relate to your hobbies and interests.
During the initial stages of your business, write down and collect your experiences to improve your business.
Create a website or a social media profile to sell your handicraft items, such as decorations, paintings, and jewelry.
Being a YouTube vlogger or a social media influencer can also work.
If you're a musician, you may perform at parties and gatherings or teach others to play.
References:
MomJunction's articles are written after analyzing the research works of expert authors and institutions. Our references consist of resources established by authorities in their respective fields. You can learn more about the authenticity of the information we present in our
editorial policy
.
The following two tabs change content below.

Soma holds a bachelor's degree in Biotechnology from St. Xavier's College, Ranchi and worked as a science teacher for more than six years. Her background in science and experience with young children of various age groups made her take up writing assignments on children-related topics for different online platforms. At MomJunction, she writes easy-to-read, informative, and interesting articles for kids...
View Profile

›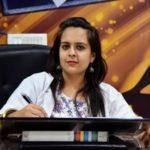 Gold medalist Neha Mehta is an RCI-registered psychologist, certified relationship and child psychologist, and a well-known parenting coach practicing in Haryana. She has ten years of experience in the field of counseling. Dr. Mehta has completed her Bachelors in medical sciences from Delhi University and Masters in clinical psychology from Amarjyoti Rehabilitation and Research Centre, Delhi. Later, she did a...
View Profile

›