Congrats on the new arrival in your life! Babies tend to be hungry as soon as they are born, and may need to be fed within 30 minutes of birth. But after you're done with all of that, how do you proceed?
It is important to create a feeding schedule for your baby – for many reasons. You may have a lot of concerns and questions post delivery: how do you make sure your baby is well feed? How often should you feed your baby? Is your milk supply enough? Many questions may crop up in your mind.
Creating Newborn Baby Feeding Schedule:

As a new parent, you are learning to care and offer proper nourishment for your baby. In fact, the reason you're reading this is because you want to know the ideal feeding schedule for your precious baby.
Many experts believe that you must maintain a feeding schedule for your baby – it tends to make things easier for both you and your baby.
While crying is one of the most common signs of hunger in babies, and is a clear signal that your baby needs to be fed, why wait if you can actually keep your baby satiated and feed him even before he begins to cry?
[ Read: Breastfeeding Checklist ]
Setting A Feeding Schedule – Why Is It Important?

Setting a proper feeding schedule for your baby is important for many reasons.
The hustle and bustle of tending to the different needs of your baby can be overwhelming, and an erratic feeding schedule for your baby is the last thing you would want to do.
Setting up a proper schedule will help your baby get accustomed to an ideal timing, and he'll be less cranky and irritable.
Another benefit of setting up a feeding routine for your baby is the fact that you'll be less occupied than you usually were.
[ Read: How To Know Baby Is Getting Enough Breast Milk ]
Points to Note on Your Newborn Baby Breastfeeding Schedule:
There are several important points to note before you start on to develop a breastfeeding schedule for newborns.
Breast milk is easier to digest, which is why, breastfed babies may need feeds every 2 hours. Make sure you don't restrict the time your baby spends obtaining his nourishment from you.
Make sure your baby is fed at least 8-12 times a day. Also keep note of different signs and symptoms he presents.
Waking a baby from his sleep may sound like a bad idea, but experts recommend that if it is around 4 hours or more that your baby is hungry, wake him up and feed him before putting him to sleep again.
[ Read: How To Express Breast Milk ]
Your baby may like to sleep during a particular time of the day, so make sure you feed him at least 15 minutes before the time. Check if he sleeps right afterwards his feed.
Signs of hunger that are most commonly observed in babies apart from crying and wailing include opening the mouth, making sucking noises or motions, trying to put a clenched fist into the mouth and many more.
Your baby's urine should ideally be clear or pale yellow, and he should wet around 6-7 diapers a day. If you find your baby's urine to be dark yellow or orange, or if he wets less than 5 diapers a day, it could be a sign that you're not feeding your baby enough.
[ Read: Advantages Of Breastfeeding ]
Remember that feeding practices vary worldwide, and the easiest way to find out which times suit your baby best is to try and test. And let's not forget you the primary parent! You should also concentrate on creating a feeding plan that suits your work/home schedule.
We hope this article will help you create an effective newborn baby feeding schedule. Did these tips work for you? Do let us know in the comments box below.
Recommended Articles:
The following two tabs change content below.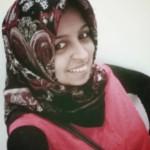 Latest posts by Enozia Vakil (see all)