Problems are common in every relationship, and the success of a relationship depends on how well and soon the couple resolves differences. If your relationship is going through a rough patch, reading these relationship advice quotes might help you understand your situation and take the necessary steps.
These wise words about love and relationships by eminent and enlightened authors and personalities can give you new insights and perspectives into your relationship. So read through our post and find quotes that resonate with you.
55 Great Relationship Advice Quotes That Inspire Every Couple
Being in a relationship is a special feeling. The love, care, and support from someone special make your life easy. Read on for more.
Love Advice Quotes
Need advice in love? Check out these quotes by renowned authors around the world.
"No matter how long you have been waiting, the man God has for you will surpass your expectations. You will meet him when God says so. Not a minute early, not a moment later." ― Michelle McKinney-Hammond
"Love doesn't come with an on-off switch. It's made of too many threads of memory and hope and heartache that weave themselves into the very core of who you are." ― Martina Boone
"(Regarding Marriage) Both people need to care deeply about the other person, to put the other's needs before their own, and to make a daily commitment to that person to stick it out." ― Alessandra Torre
"In any serious relationship, if you don't gather your partner's opinion before making a decision that impacts you both, you're just storing up trouble for the future." ― Cindy Woodsmall
"Relationships are steppingstones for the evolution of our consciousness. Each interaction we have, be it one of joy or contrast, allows us to learn more about who we are and what we want in this lifetime. They bring us into greater alignment… as long as we continue to move forward and do not get attached to hurt, anger, or being a victim." ― Alaric Hutchinson
"A relationship will either make the majority of your life happy or miserable. It is important to take your time and make sure that it is a wise choice before making a commitment."― Pamela Cummins
"Love is supposed to lift you up, not hold you down. It is supposed to push you forward, not hold you back." ― Suzy Kassem
"If you're afraid to stand up to their toxicity because they focus on your reaction more than their own hurtful behavior, it's time to leave. No more page turning… that's what got you there in the first place… it's time to close the book." ― Steve Maraboli
"Most relationships and marriages that are older than 3 years owe their not having ended to compromise, trust, forgiveness, etc., good communication, and great lies." ― Mokokoma Mokhonoana
"The result of 'being together' should show through the development of the mind, spirit, emotions, body, resources or other forms of wellness. If there's no development, then it's just a waste of time." ― Mitta Xinindlu
Relationship Advice For Women Quotes
Women go all-out to protect the relationships they value. Check out these quotes that will help you make wise decisions.
"A woman laughing is a woman conquered."― Napoleon Bonaparte
"I have never bought into the idea that blood is thicker than water. Love and respect are meant to be earned from our children, our spouses, our families, and our friends." ― Raquel Cepeda
"I think this is what we all want to hear: that we are not alone in hitting the bottom, and that it is possible to come out of that place courageous, beautiful, and strong."― Anna White
"Good communication is less about saying what you mean, and more about defining what you say."― Kelli Jae Baeli
"She turned and bolted out the door. She had learnt an important lesson – "When a man paid 'for' you…you paid 'to' him." It was her first Valentine slaughter." ― Mallika Nawal
"Find yourself first, and be surprised at how quickly and logically "the" one just appears in front of you." ― Yasmina Diallo
"My goals mostly involved maintaining normalcy and stability, but those would never be Barack's. We'd grown better about recognizing this and letting is be. One yin, one yang. I creaved routine and order, and he did not. He could live in the ocean; I needed the boat." ― Michelle Obama
"Don't marry the person you think you love. Marry the one who can be a good companion."― Anoir Ou-Chad
"I hate guys like that, people like that. It's all about what they want. The attempts to repair are only for their own needs. It's got nothing to do with love." ― Jacqueline Simon Gunn
"She's has craters you didn't create and darkness you don't deserve. She's as stunning as the moon on a cloudless night, but it may take millennia for her to find and manifest her own internal sunlight."― Curtis Tyrone Jones
Relationship Advice For Men Quotes
Men tend to take things for granted once they enter into a committed relationship and often need a dose of reality to reflect on their relationship. Read these quotes that will do wonders in your realtionship.
"If you're not careful, you will empty yourself trying to be enough for someone else."― Steve Maraboli
"You cannot borrow half of who you are from someone else, yet people try to do it all of the time, they just call it a relationship!" ― Jennifer O'Neill
"Remember that everything that is good, whatever it's origin, comes from the holy spirit."― Gabriel Garcí­a Márquez
"When you model your relationship on someone else's, your partner can never match up to the fantasy." ― Nikki Bayley
"Being in a relationship with some people is like pushing a boat through sand. I used to have the time and energy for that kind of nonsense, but not anymore. Relationships should be a wonderful journey of exploration and love; not grinding resistance." ― Steve Maraboli
"It is better to cry ones with a broken heart over a broken relationship, than to cry forever over a broken marriage and home." ― Ned Bryan Abakah
"Different looks like accepting a relationship in its current state, then expecting it will remain forever; instead of monitoring to address topics that are hidden or in plain sight." ― Dexter A. Daniels
"Things you can not conveniently do the presence of your spouses, and you do them, it is cheating."― Victor Vote
"Relationships can be like old shoes—we stay in them even when they are no longer functional because they are comfortable. But comfort is rarely an indication of a life well-lived." ― Ranatta Philip
"The best way to build a relationship is to create new ideas together" ― Chinmai Swamy
Wise Relationship Quotes
The wise words always help to make the right decision. Check out these relationship quotes for the dose of wisdom you need to nourish your love.
"Once you start laughing, you start healing." ― Sherry Argov
"The extent to which two people in a relationship can bring up and resolve issues is a critical marker of the soundness of a relationship." ― Henry Cloud
"Everybody wants to be in relationship; but no one is willing to take the toil that comes with it." ― Anoir Ou-Chad
"The entire object of true relationships is to make people not merely do or say the right thing, but to enjoy saying and doing the right things; not merely to like, but to enjoy being admired, and not merely to love, but to love unconditionally and all their flaws." ― Carlos Wallace
"Even the easiest relationship is going to face challenges, Connie. That's just how life is. It's how you face those challenges that count, and you do it fiercely and with class!" ― Stephanie Brother
"The last words you should say to anyone at night—whether it's your spouse, your children, your dog, your cat or yourself—are "I love you." ― Shawn Wells
"Relationships are a lot like houses: without a good foundation, they'll crumble. When a light bulb goes out, you don't buy a new house, you change the bulb. When the faucet drips, you don't start mopping the floor before you fix the leak. In other words, no matter how much digging it takes, it's important to get to the root of a problem." ― Christina Lauren
"Relationships aren't two incomplete halves coming together to make a whole. Rather, it's two complete wholes coming together to create something greater than their sum." ― Drew Gerald
"Some people will never love you no matter how hard you try and some people will love you without you having to try at all."― Jacqueline Simon Gunn
"If you look closely at your relationships, you will see that the effectiveness of your relationships is determined by how well you communicate. How well you communicate with others is determined, by and large, by how well you listen."― Amir Fathizadeh
Funny Relationship Advice Quotes
A good sense of humor makes your life effortless. Read through these funny relationship quotes to know where you stand.
"Relationships break many times due to PUBG addiction. Better reply her texts on time, or she will take your headshot." ― Unknown
"People change like they change their WhatsApp status." ― Unknown
"This is what happens in love, one gives everything while the other is busy cheating."  ― Unknown
"Always get late for date, you will get enough time to chill with friends." ― Unknown
"Will you leave your love for a million dollars? Many say yes, what about you?" ― Unknown
"Relationship after a few years of marriage is similar to Tom and Jerry living in same house." ― Unknown
"My wife and I were happy for 20 years – then we met." ― Rodney Dangerfield
"Whenever I date a guy, I think, is this the man that I want my children to spend their weekends with?" ―Rita Rudner
"Love is a two-way street constantly under construction." ―Carroll Bryant
"Women marry men hoping they will change. Men marry women hoping they will not. So each is inevitably disappointed." ―Albert Einstein
"I don't see how being married could be any worse than listening to you talk for twenty years, but that still ain't much of a recommendation for it." ―Larry McMurtry
"Marriage has no guarantees. If that's what you're looking for, go live with a car battery." ―Frederick Ryder
"An archaeologist is the best husband any woman can have; the older she gets the more interested he is in her." ―Agatha Christie
"The most important thing in a relationship between a man and a woman is that one of them must be good at taking orders." ―Linda Festa
"There's no easy way to break off any relationship. It's like the mozzarella cheese on a good slice of pizza. No matter how far you pull the slice away from your mouth it just gets thinner and longer but never snaps." ―Jerry Seinfeld
Share these relationship advice quotes with your boyfriend/girlfriend or partner and have an open and honest conversation about how your relationship is going. Take inspiration from the wise words of these personalities and give your love the impetus it needs.
The following two tabs change content below.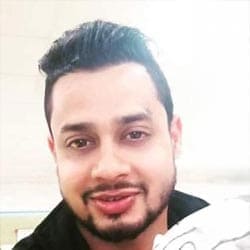 Shivank Joshi
Shivank is an experienced professional with a passion for writing, editing, and research. With a bachelor's degree in Mass Communication, he previously worked as a production editor. Shivank transitioned into a writer/editor, contributing to various publications as a freelancer. He writes literature, including quotes, poems and wishes, for MomJunction. He has a special interest in music and relationships. During his...
more