When you tie the knot with your love of life, you hope to live happily ever after. However, marriage goes through challenging times and makes the union difficult to manage. When you can't resolve the issues with your partner, going for couples therapy can be the best way to save your marriage. When two individuals share their life, fights and disagreements are bound to emerge. However, some couples get caught in a vicious cycle of arguing and blaming each other, complicating the relationship. When the couple fails to iron out the differences on their own, it is better to seek the help of professionals. This post talks about couple therapy, its benefits, and various techniques.
What Is Couples Therapy?
Couples therapy is a process in which psychotherapeutic techniques are used to help couples analyze and manage the differences between them.
The counselor or the therapist helps both the partners to voice their concerns without resorting to criticism. This allows couples to discover the actual problem in their relationship. The therapist stays neutral and does not take any side but tries to resolve the conflict.
When Do You Need To Go For Couples Therapy?
You may need to have couples therapy in the below situations.
You fight too much or too less: Healthy disagreement between partners is like the oil that keeps the engine moving. But if you and your partner are constantly bickering, and every conversation ends up in a destructive argument, then it is time to take a break and reevaluate the situation.
On the other hand, having no fights could mean that you are avoiding the issues rather than facing them. If you are not communicating with each other to avoid a fight, then you are running away from the problem and it may become a ticking time bomb.
Your goals and dreams become roadblocks: Small or big, every person has dreams and aspirations in life. But in some cases, a person's aspirations come in direct conflict with their relationship. For example, you might want to go abroad to pursue your dream career while your partner wants you to remain together in one place. Can you forget your dream to be with your partner or forget your partner to pursue your dream? Such a dilemma in life could lead to challenging conflicts.
When one partner cheats: Be it emotional or sexual, cheating in any form is a deal breaker in a relationship. Such things are a breach of trust and leave the cheated partner confused. They often find themselves stuck between whether to walk away or stay and give it another try. Therapy could help solve this dilemma.
You blame each other: In a marriage, conflicts are usually not a single person's fault. But it is a human tendency to blame the other person. If you and your partner are always trying to put the other person in the spot, unaware of your shortcomings, then couples therapy might help.
You no longer have a good opinion of your partner: Remember the times when you shared your love in the form of date nights, long drives, and never-ending conversations. But as time passes, the negatives catch up and you feel that your partner is not worthy of your love. Couples therapy can help you revive your lost love.
When one partner has given up: Conflicts between couples often start when one person is the persuader, and the other is the blocker. The persuader tries to get close and develop an emotional attachment, but if the other partner does not reciprocate, the persuader will stop such attempts leaving the relationship to nosedive.
There is an addiction involved: This situation can cause financial, physical and emotional damage to the couple. If one of the partners is addicted to substance abuse, it leads to relationship problems. Therapy will help such couples to understand each other. It gives the addicted person the courage and support to fight back the habit, and at the same time helps the spouse to support them.
When there is a communication gap: Some couples may not always be in conflict, but they may constantly feel abandoned or ignored due to lack of communication. In such cases, the partner may not be able to sense how their partner is doing emotionally. They cannot express their true feelings to each other, and start to make assumptions. Therapy can help such couples express themselves.
Going to couples therapy is a personal choice. Some may want to see a therapist at an early stage before the problems go out of their hands, while others would want to wait. But studies have found significant improvement in relationship satisfaction from pre-to-post therapy (1).
How Does Couples Therapy Work?
The effectiveness of couples therapy depends on the willingness of the couple to work it out. Therapy is a medium to facilitate the couple to see things rationally. It helps them to introspect on their individual strengths and weaknesses. By doing this, the couple will know what is working and what is not, thus giving them a direction to make some personal changes. However, a therapy session must not be an opportunity to vent out anger and frustration. Instead, it is a chance to deal with things with sincerity.
What are the benefits of couples therapy?
Here is how couples therapy can help calm the conflicts.
Changes the dynamics of the relationship: A therapist will try to understand the couple as individuals and then work on how they are functioning as a team. Through therapy, the couple will realize that the root cause of the problem is not always due to the opposite person. For example, the therapist might help the couple to understand that financial burden is the root cause of their conflict; once the couple realizes this, they might want to work together to address their common enemy.
Teaches the couple to treat each other correctly: While much variation exists, often in a relationship, men long for respect and women need affection. Disturbances arise when the balance in how the couples' needs are met gets altered or skewed. A therapy helps couples to stop assuming and start talking. Therapists also ensure that the couple finds a way to resolve conflicts constructively.
Helps create a safe place to be vulnerable: Couples usually avoid being their true self with each other out of the fear of being judged or rejected. Such emotionally distant couples are at a higher risk of growing apart. Most effective couples therapy helps them to get over the fear and express their true self. The therapist tries to understand why you or your partner is withholding emotions and helps create the right atmosphere for opening up.
You talk more and fight less: Effective communication is the solution to many conflicts between partners. For example, if you do not like the way your partner cooks, then you can join them in the kitchen and explain you like it, or make them sit and explain your tastes, instead of criticizing or comparing. Through therapy, couples will get the necessary coaching to learn how to speak to each other.
Brings out the best in each other: No matter the number of negatives you can see in your partner, you cannot deny the positives in them. Couples therapy will help you find the strengths in each other and ways to promote them. For example, if your partner has a good sense of fashion, then you can take them to shop for you and when they do, appreciate their taste. Such couple therapy exercises will help them focus on the good in each other.
The therapist might use various methods/ approaches to help the couple out but the ultimate goal is to bring back love and happiness into your relationship.
What Are The Various Couples Therapy Techniques?
Here are some of the couples therapy techniques that the therapist might use:
1. Gottman method
Designed by Dr. John Gottman, a professor of Psychology at Washington University, this method uses techniques to increase love and affection in couples.
This therapy is based on seven principles, which are customized as per the couple's needs and patterns (2):
Build love maps: This principle teaches couples to have an ongoing awareness of each other's day-to-day life, their goals, values, aspirations, and dreams.
Express fondness and admiration: Through this, couples will be able to appreciate and enjoy the uniqueness of each other and learn to live with the differences.
Turn towards instead of away: Couples are encouraged to show consistent interest even in mundane topics that seem to be important to one partner.
The positive perspective: The therapy makes couples realize the importance of having a positive outlook toward their partner, instead of misunderstanding them for everything they do. This will help build trust.
Manage conflict: Couples will be able to accept each other's influence on their lives, practice self-soothing and talk about their problems.
Make life dreams come true: Your dream cannot be totally different from your partner's. A marriage helps couples to dream together and work together to make that dream come true. Gottman's method helps you realize this.
Create shared meaning: A strong bond between couples can happen only when they enrich each other's lives and help find the meaning of life and make the struggles worth it.
2. Emotionally focused couples therapy
Dr. Sue Johnson's therapy focuses on attachment and bonding between couples. In this short-term therapy, couples try to understand the root cause of their conflicts and help each other discover the feelings and emotions which they may not realize they had.
There are three stages in this therapy (3):
Stage one: Cycle deescalation: During this stage, the therapist helps each partner to look for any negative communication with their partner or family members and help them understand how it is affecting the relationship.
Stage two: Changing interaction patterns: Here the therapist helps the couple to voice out their fears and concerns in the relationship in a constructive manner, such that it does not push the other partner to the wall. There will be no criticism but only discussion about each other's outlook.
Stage three: Consolidation: The therapist helps them use new ways of communication to discuss old problems and come up with new solutions.
3. Narrative therapy
This therapy helps couples to isolate the problem from the person and give them a fresh perspective to an old issue (4). This method encourages couples to come up with narratives about their problem. The therapist will ask the couple to narrate a fight and then help to rewrite the negative parts. Thus the couple will find new ways to deal with old problems.
4. Imago relationship therapy
Developed in 1980 by Dr. Harville Hendrix and Dr. Helen LaKelly Hunt, this therapy helps couples to convert their conflicts into opportunities to heal and grow. Couples are encouraged to work on their conflicts and grow closer to each other by learning how childhood experiences affect their behavior in the relationship (5).
The couples will have workshops, where they undergo a series of exercises to explore and connect at a deeper level with each other. By learning how the childhood wounds are carried to the relationship, individuals will have a more empathic view toward their partner and move into a more conscious relationship.
5. Positive psychology interventions
These interventions help couples to see past the mistakes and focus more on the positive side of their partner (6). The therapist might ask the couple to record the happy moments they had in a day and explain why they made them happy. This will make the couple to focus on the positive moments and enjoy them as they happen.
Couples will be able to look for the positive intentions behind the perceived negative behavior of their partner, and gradually, they will be able to listen and reconnect to each other.
So, which therapy is right for you, and which may not work? You may not be able to know this, but you can definitely pick the right therapist, who will choose the right therapy for you.
How to find the right couples therapist?
Here are some tips to find the right couples therapist:
Enquire about their affiliation and certification: Look for a therapist who is a member of a recognized professional organization such as the American Association for Marriage and Family Therapists. Search for a therapist who has a certification in couples therapy.
Cost of the sessions: If you have a budget constraint, then find a therapist, who is within your price range. Also, before booking the appointment, find out if the therapist charges on an hourly basis or per session, will you be charged if you are not able to attend a session, and such questions.
Attitude towards marriage: A person's actions are determined by what they believe in. Needless to say, a couples therapist must have a positive attitude toward marriage so that they can support you in strengthening your marriage.
Personality: You may not be able to find a therapist who matches your personality, but it is essential to find one who knows when to intervene and when to listen. Try the therapist for a trial session to see if you and your partner feel connected.
Regular to sessions: You need to have regular sessions, and the therapist should be available every time and on time. So, find a therapist who can take sessions without a break and give you enough time to talk.
You could require couples counseling if you're fighting too much or too little with your partner, your partner has cheated on you, you blame each other too much, or there's a communication gap. Couples therapy can help you confront and strengthen your relationship's flaws. However, don't misinterpret it as the end of your relationship. Instead, take it as an opportunity to overcome the barriers and begin a better and fresh relationship. You can choose from various couples therapies, such as the Gottman method and positive psychology interventions, whichever seems good for you.
Key Pointers
Couples therapy is a technique used to manage the differences between partners and strengthen their bonds.
It is especially required if there is disloyalty in the relationship, lack of effective communication, or constant blame.
The therapy can encourage couples to treat each other with respect and bring out their best by focusing on the positive aspects.
Scroll down for the different types of couples therapy and tips on finding a good therapist.
References:
MomJunction's articles are written after analyzing the research works of expert authors and institutions. Our references consist of resources established by authorities in their respective fields. You can learn more about the authenticity of the information we present in our
editorial policy
.
Recommended Articles:
The following two tabs change content below.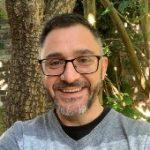 Vincenzo Sinisi
(HPCSA, SAPA/IPA, IGA)

Vincenzo Sinisi is a clinical psychologist (HPCSA), psychoanalyst (SAPA/IPA) and group analyst (IGA). He offers in-depth psychotherapy (individual and group) for adults from his private practice in Cape Town, South Africa. Sinisi is an active member in the psychotherapeutic community and has held executive positions including chairperson of the Cape Town Society for Psychoanalytic Psychotherapy, secretary of the South African...

more

sanjana lagudu
Sanjana did her graduation in Pharmacy and post graduation in management. It was during her first job, she recognized her skills in writing and began working as a freelance writer. Later, she completely moved into content writing and began working as a full-time content writer. Sanjana's articles in MomJunction cover topics related to new parenting and relationships. A fitness enthusiast...
more