Does absence make the heart grow fonder? The answer could be a 'yes' for some couples in love. But for some, staying apart can be beyond imagination. However, there may be situations such as a sudden deployment to another state or an opportunity for higher studies in a different country, when people are forced to stay away from their partner. Initially, you may feel it to be no big deal, but apprehensions about the gap widening and affecting your blissful relationship may set in eventually.
Nonetheless, the same situation may strengthen some relationships and help them bloom. It's all about accepting the situation and balancing the scenarios. If you are ready to face it, we will tell you what you can do to overcome the distance between you and your significant other.
Does Absence Make The Heart Grow Fonder Or Wander?
If you have never been away from your partner and this is going to be your first time, then the thought of staying separate for a while could be scary, and you may worry about how it may affect your relationship.
The answer to this question depends on certain factors, such as how long you are going to be away and what you could be doing during that time to make your love stronger.
Ideally, it is believed that the absence of your loved one could make you crave them even more. However, if that absence becomes a distance with time, then it could be problematic for your relationship. Let's see how absence could make the heart grow either fonder or wander.
How Does Absence Make The Heart Grow Fonder?
In the initial stages of the relationship or when you are deep in love, you want to spend as much time as possible with your partner. But after some point in time, you will realize that you are missing on the 'me time.' Also, you or your partner might feel burdened or too claustrophobic being with each other all the time.
This is when you want some space in the relationship. Only when there are some individual space and privacy in the relationship, the absence could work its magic on you both. When you are apart from one another, your need for each other will reflect, and you would realize how much your partner means to you.
Some amount of distance in a relationship would create that longing for each other and also help you both become better for each other. It could also improve trust and compatibility, which are essential to building a strong interdependent relationship.
However, when the distance grows, there could be some glitches too. Keep reading to know about it.
How Does Absence Make The Heart Wander?
Too much distance could make room for thoughts to go astray. Life is all about changing priorities. When you are away from your partner for quite long, there are chances that something or someone would enter into your life, and you may slowly get inclined towards them.
Eventually, the need for your partner could be replaced by a need for something else. You may no longer want your partner to be at your side. Such a situation could also lead to cheating. That's how too much distance between you and your partner may make the hearts wander.
Some other problems that could arise due to excess distance in a relationship include no excitement, loss of emotional and sexual compatibility, miscommunication, and chances of falling out of love.
It can be deduced that a short absence is good for a relationship, but a long absence is not. In any case, certain things can be done to overcome the absence of a partner in a relationship.
Things Couples Can Do To Overcome The Absence
Even when you are away from each other, you should be connected. Here are a few ways through which you can keep your bond strong even during absence.
1. Schedule timely communication
Fix a flexible time to communicate with each other. It could be through text, video call, skype, or any other convenient medium. When you are talking to each other, make sure your focus is on your partner, and there are no distractions.
Besides this, see that you are in touch through messages and updating each other about anything significant. For instance, share pictures if you had a party with friends or update your partner if you are going to another town or state. Such gestures would not create any misunderstandings between you two.
2. Create end goals
End goals here refer to the end of the distance. Always keep a target month decided for reuniting. For instance, 'let's meet after three months on your birthday,' or 'let's go on a trip during the Christmas holidays.' This will keep you and your partner motivated, and there will be no room for boredom in the relationship.
3. Surprise each other
To keep the fun alive in the relationship, you need to keep doing something out of the box. Either send your partner a gift or record a video expressing how much you love them or surprise them with an unplanned visit. Doing so could bring the chasm closer between you and your partner. Also, it keeps your relationship happy and smooth all the time.
4. Stay emotionally connected
Even when you are away from each other, you and your partner can stay connected emotionally by expressing how you feel, how much you miss each other, and what you would do when you were together. Also, you can share your intimate feelings about missing each other's touch and share pictures whenever possible. You do not have to keep your sex life suppressed just because you are not with each other physically.
5. Exchange gifts and share things
If you cannot be at your partner's side, make sure some stuff of yours is. Gift them a jacket or a scarf so that whenever they wear it, they think of you. Keep each other's photographs on the laptop or on the wall that are reminiscent of the beautiful moments that you have spent with each other. Such small yet wonderful things could keep you together even when you are far away from each other.
6. Remember your initial days
In case you feel sad or lonely about being afar, remember the initial times of your relationship -how naive you were then, but so confident about your feelings, and the things you did to bring a smile on each other's face. Think about what motivated you to do the silliest of things to impress one another. All those memories could pump you with energy and excitement and encourage you to move on with the same spirit even when you're apart for a while.
7. Make an effort
It is true you need to try to keep your relationship alive. And when you are far from each other, you need to make an extra effort to be stronger and have more faith in your relationship. Never take your partner for granted and keep doing something to make them feel special. Let them know how much they mean to you. This will not allow a third person to enter in between you and your loved one.
8. Prioritize your relationship
You are away from your partner for a reason. That itself is prioritizing something else over your partner. Beyond that, you should not take your partner or your relationship casually. Always make sure that your partner is one of the main priorities of your life and don't let them feel neglected. Try to organize your life and arrangements in such a way that your relationship doesn't come at the end.
Still wondering if absence makes the heart grow fonder? If your bond with them is strong and you are committed to this relationship, distance cannot harm your feelings. Being distant in a relationship might give space to the couple, making them realize each other's value and the strength of their attachment. Moreover, you could make the distance a motivation to deepen your relationship. However, make sure to be connected, prioritize them, and meet each other often to keep the spark alive in your relationship.
Key Pointers
It is believed that absence makes the heart grow fonder, but too much distance could make room for thoughts to go astray.
When you give each other personal space and privacy, the absence usually works its magic on you both.
Prioritizing your relationship, maintaining communication, and planning sweet surprises are some of the ways to overcome the absence.
The following two tabs change content below.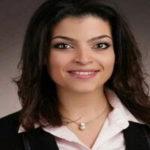 Iten Elyassaki is a Licensed Professional Counselor experienced in serving clients with diverse needs. She works with children, adolescents, and adults needing support with stress management, relationship challenges, self-esteem, behavioral issues, trauma, marital discord, infidelity, parenting difficulties, grief, and addictions. Currently working with ENI, she uses a variety of therapeutic interventions to develop a holistic understanding of behaviors, emotions, patterns,...
more

Shikha is a writer-turned-associate editor at MomJunction. Her core interest lies in writing articles that guide couples through their courtship to marriage and parenthood. She also specializes in baby names. Being a postgraduate in Human Resources, she likes understanding people and their relationships. This reflects in her relationship articles, where she deals with both the rosy and the grey side...
more