Relationships are like saplings that need constant watering to blossom and grow. Whether it's a new relationship or one that has matured over time, keeping it healthy needs hard work. So here we bring you some tips on how to be a good girlfriend.
But before we begin, let's make a few things clear. First, there are no set rules for how you can be a good girlfriend. Every relationship is unique, and so are the ways to nurture it. Yet, the foundation is honesty and willingness to demonstrate love and affection to your partner. Last, be happy and faithful to yourself to keep the relationship happy, healthy, and thriving.
35 Ways To Be A Good Girlfriend
1. Don't be a detective
Trust is critical in a relationship, especially if you are in the early phase. Being over-inquisitive about who your boyfriend texts or calls, snooping behind him, and keeping track of all his activities can be damaging. Trust him and draw your boundaries enough to let him be and lead his own life.
2. Express your concerns
If you feel uncomfortable about something your beau does or says, take time and discuss. Do not make the mistake of making assumptions. Communication is vital, and it has to be healthy. When you express your concerns, do so in a non-accusing way. Be outspoken and considerate towards your partner's feelings. A loving partner will understand and work on it.
3. Be friendly with his friends
Understand that your boyfriend has friends and people he cares about, who have been with him, even before you came into his life. Respect that bond and do not stir up a storm between them. Be the amazing person you are, and he will respect you. Get along with his friends and make them realize that you enjoy their company. However, don't get worked up trying to impress them.
4. Push that clingy you aside
When either of the partners is unwilling to give space, it becomes claustrophobic for the other. When a relationship is built on trust, distance doesn't matter. It is inappropriate to intrude into your partner's space. Keep yourself busy by hanging out with your girl gang, going for musicals, or enjoying the weekend trip, and let him make his plans. The stories you will share later will be all the more enjoyable.
5. Support him
Be supportive of your partner's choices and decisions. Try to understand his likes and dislikes. Accept his eccentricities rather than ignoring them. If you feel your man is going through a rough patch, offer a keen ear and an active mind. Your support can do wonders for his confidence.
6. Be patient
Growth is relative to time. It would be erroneous to classify your relationship in its early stages. Also, rushing could scare your partner away and put a premature end to a blossoming relationship. Be patient. A good girlfriend will not insist on a 'girlfriend' tag soon after a couple of dates. Once you assess your compatibility, the relationship will get all the fodder to mature.
7. Let the decision be mutual
Marriage is the beautiful culmination of a steady and wonderful relationship. However, unless your partner is also dropping hints about taking that extra step, avoid broaching the topic. Discussing marriage or starting a family early in a relationship can create unnecessary stress. Let it be something you mutually agree to and not pushed into.
8. Shower compliments
Though many don't realize, men appreciate compliments as much as women do. Don't shy away from staring at your boyfriend when he looks great, and appreciate when he cooks your favorite dish. If your man has achieved something after investing much effort, applaud him. Be appreciative of his small gestures because love is not about finding a perfect person but learning to see an imperfect person perfectly.
9. Offer constructive criticism
You may not be happy with some of his habits and may want to discipline his messy hairstyle. However great the temptation, do not fan your anger and unleash your critical side. Don't be the 'nag' in the relationship. There are better ways to disarm his habits. If everything you say sounds like a verbal attack to him, he may avoid you. Sweet talk him into changing his habits.
10. Show you care
Expressing your love needn't be taxing on your finances. Often, couples try to outdo each other by buying gifts to make an impression. Simple things that show 'you care' go a long way in reinforcing your feelings. Surprise your boyfriend with a late-night ice cream delivery or a visit earlier than planned. Plan a workout session or give him a home-spa experience. It could be anything that makes him realize 'you care.'
11. Do away with the pretense
Pretensions can be disastrous. Don't be tempted to think that your partner will be impressed if you go to the match with him when you want to binge-watch your favorite show. You needn't pretend to like and appreciate your partner's interests as it can end up hurting you. Be yourself, and don't create a fake impression.
12. Work as a team
Every relationship has its share of messy spots and conflicts. Working as a team can help you both overcome any adverse situation. A relationship should be synergetic and not leech on to you. There has to be an equal share of give and take. This way, both of you will have an equal responsibility to fix problems.
13. Display your feelings
Love and affection need to be displayed; whether you want to do it discreetly or in public depends on your comfort level. Giving him gentle kisses, running your hand through his hair, holding him, giving him quick hugs, or just addressing him with endearing terms are a few ways. However, practice discretion. Your man may not appreciate being smothered with kisses in public.
14. Ensure equal status
Understand that you are the two ends of the relationship knot, and each one has an equal role to play. If you want to be a good girlfriend, ensure that your boyfriend is good to you too. You should take care of yourself, too, besides making him happy and content. If not, you will start resenting the relationship.
15. Be independent
Men love and respect independent women with strong personalities. Earn the respect of your man by displaying your capabilities and strengths. He will begin to listen to you and appreciate your opinions.
16. Reach a consensus
You cannot have the final word in everything or throw up a fit when you don't get your way. At times, you may have to make compromises. Do seek your significant other's opinion and have a well-defined discussion in a complicated situation. As a good girlfriend, you wouldn't want your partner to give in to your demands. Learn to strike a balance between taking a stand for yourself and compromising.
17. Avoid comparisons
Imperfections are as natural as the elements. Certain qualities in an individual may be prominent, and others may give someone else the upper edge. If you are in a steady relationship, do not compare your man to your ex-boyfriend. It could trigger unnecessary banter. Ask yourself if you would appreciate being compared to his ex?
18. Unleash your charm
It is hard to resist a charming, confident, and sexy partner. Be seductive. When you are more comfortable with what you are beneath that skin, your confidence will skyrocket. If it's the spontaneity that wins you accolades, don't hide it. Your partner will surely love the spark you bring into his life.
19. Do it yourself
You don't have to wait to listen to "I love you" from the other side. Express your feelings whenever you wish to. If you don't want to buy their affection with gifts, give them something with your personal touch. A handmade card, flower, an edible bouquet, or anything creative reflecting your personality would bring a smile to their face.
20. Be attentive to his family
Respecting his family is essential when you are in a serious and steady relationship and want to take it to the next level. You need to understand that there are people he loves and cares a lot about in his life. Shower his family the right attention and care. At the same time, ensure he reciprocates the same towards your family. Your bonding with his family will warm up his heart.
21. Overpower the green monster
Insecurity is a major turn-off in relationships. Be loving to your partner, but do not be over-possessive. It will be a mistake to doubt your significant other every time he talks to or mentions his female friends. Nobody wants a woman who is so insecure. Instead of belittling his female friends, be nice and cordial with them. Your partner will start appreciating your maturity.
22. Win his faith
You may be blessed with the best of intelligence and beauty and have a line of suitors waiting for your attention, but that doesn't mean you give your man tense moments and fan his jealousy. A good girlfriend avoids flirting with other men and offers her complete attention to her man. Make him realize he is the only one, and be assured of his loyalty.
23. Give that adrenalin some rush
While most men want their girlfriends to be sweet, caring, and loving, your man will love all the more when you indulge in his frivolity and 'guy' activities. Hang out with him and his boys' gang for a good time. Challenge him to a game and give your relationship the adrenalin rush.
24. Reach his heart through his stomach
It's an undeniable fact that good food is the way to everybody's heart. If your busy work schedule doesn't permit elaborate meals, try to whip up something delicious for your man occasionally. It could be something as simple as a smoothie or exotic like Mocha baked Alaskas. Irrespective of the dish, what matters is that you have made an effort to cook for him.
25. Shine in your personality
A pleasing personality attracts the senses, and negativity can repel the people closest to you. Be someone who is comfortable to be with and is beaming with positivity. It will be dually rewarding. It will add that extra spark to your persona and make you irresistible to your man.
26. Choose what you fight for
Learn to differentiate between consequential and paltry. Do not stretch irrelevant arguments. It is not worth ruining a steady relationship over a trivial fight. Bring some maturity in your romance by avoiding conflicts over the small stuff. Even if you have to discuss something important, softly put across your opinion.
27. Flaunt your naughty side
Sexual chemistry is essential if you want your relationship to be sunny side up. You can tease him all through the day and surprise him with a few sexy moves and sultry charm. Get experimental and make him feel that you are enjoying the change as much as he is. Be open about your needs and desires.
28. Tweak the witty antenna
Tickle his funny bones with your witty humor. A wise and intelligent girlfriend can make conversations interesting. If you can blend your funny side with your intelligence, it would be an attractive combination to rally discussions on various topics.
29. Indulge yourself
Work on your looks and experiment with different appearances and looks. Pamper yourself, work out regularly, and dress immaculately. Your guy man would be impressed when you brighten up the room as soon as you step in.
30. Avoid excessive competition
Relationships that have seasoned with time can sometimes tempt you to compete with each other. It's healthy to have some competition but make sure it doesn't involve things like your paycheck, the kind of gifts you give and get, or intelligence. Take it easy and enjoy your time together.
31. Motivate him
An important quality that you can imbibe in yourself is motivation. A good girlfriend always encourages her man to become better. He may be the perfect man, but help him improvise on his perfections. Motivate him to follow his dreams.
32. Don't mix up anger and decisions
Decisions made in a fit of rage can damage the best of relationships. If, for some reason, you are upset or angry with your partner, take some time out and belt up your anger before you decide your next move. Come down to conclusions when your mind and heart are in tandem. Otherwise, you may regret it later.
33. Give him the reins
Some men like to be in charge. Let him play the role. You will have to tackle it skillfully. Ask for his opinion when making important decisions. Be open to what he suggests. If the two of you enjoy equal status in the relationship, take turns being the leader.
34. Balance your life
Do not give your man the impression that the relationship is your only source of happiness. Be realistic. Several components work together to complete your life. Making too many adjustments can pressurize your bond, and then resentment could set in. It's essential to have your own life. Realize that your man will seek you more in your absence. Take time out to pursue other interests. A decent man will respect your choices.
35. Listen to him
Often, behind the tough stance that he puts up, your man may be craving attention. There may be days when he comes home and wants to speak about his frustrating day. Be patient and listen to him with a non-judgemental demeanor. Your presence can make all the difference.
How to be a good girlfriend is a common concern for many women in a relationship. You may modify or control certain behaviors to not annoy your partner. Not being clingy, being friendly, expressing your concerns, providing support, and showering compliments are ways to conquer a man's heart. You may offer constructive criticism and help him become better without fanning anger. Working as a team and taking mutual responsibility and decisions would also improve your bond. Being a better version of yourself and respecting and caring for each other can also strengthen the relationship.
Key Pointers
Be friendly with his friends to connect with them.
Give them the necessary space and refrain from being too clingy.
Men like being complimented as much as women do and therefore appreciate them often.
The following two tabs change content below.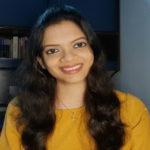 Shreshtha Dhar
(M.A, M.Phil )

Shreshtha Dhar is a licensed Clinical Psychologist running her private practice Thought Craft in Kolkata. She has special interest in the emotional and behavioral issues of both children and adults. Shreshtha has previosuly worked as a lecturer, published various research papers and contributed to magazines. She provides long distance teleconsultation in English, Hindi and Bengali.

Shikha Thakur
Shikha is a writer-turned-associate editor at MomJunction. Her core interest lies in writing articles that guide couples through their courtship to marriage and parenthood. She also specializes in baby names. Being a postgraduate in Human Resources, she likes understanding people and their relationships. This reflects in her relationship articles, where she deals with both the rosy and the grey side...
more