The urge to meet and know about your birth parents is natural if you are an adopted child. But you may be wondering how to find your birth parents.
Although you love your adoptive parents, and they are very dear to you, you may be curious about the whereabouts of your birth parents. You may want to visit them, know all about their lives, and find answers to questions such as why they gave you up for adoption, what their lives have been like for the past many years, or whether they regretted that decision.
Keep reading this post as we tell you some ways to find your birth parents.
Tips To Find Birth Parents
Besides curiosity, there could be other reasons for wanting to find birth parents. To share a significant event in life, to know the medical history, to find biological siblings, and to fill the missing bond could be some of the common reasons. Typically it develops identity and wellbeing moving forward.
But know that it may not be easy to find them. It might take a long time, and the journey could be complicated. Following a systematic approach can be helpful.
1. Consider all the aspects
Planning to find your birth parents is an important decision. It would help if you make doubly sure that you want to meet them – think not only about what you want but also about how your family would feel about it. Will your decision impact your partner, siblings, children, or your adoptive parents? What do you seek from your birth parents?
You could talk to your family to know they think about the idea and weigh the pros and cons of it. Know that the outcome of this search may not necessarily be pleasant. If you want to go ahead and find your birth parents in spite of that, then proceed with the next step.
2. Check on the information you have
The search should begin from you. Make a note of the information you already have. There are two kinds of information — identifying and non-identifying. Identifying information includes the names of the biological parents and biological siblings, and their addresses. It can be difficult to fetch this information.
Non-identifying information includes date, place (city, state, country), and time of birth, genetic, health or psychological history of the child and health status at delivery, the medical or psychological condition of the biological parents (if deceased, then its cause and age of the parent). Also, the personal details of the biological parents, such as their work details, education, and more fall into this category (1).
3. Talk to your adoptive parents
Your adoptive parents could have substantial information about your biological parents. They might have an original birth certificate copy, the contact information of the birth parents, the social worker, or the adoption center that helped with the process of adoption.
You could talk to them about their experience when they adopted you and what they remember about it. Even a small piece of information that they remember could serve as a significant clue to find your birth parents. At the same time, you can let them know that you love them and express the reason behind your quest. If need be, you may talk to your adoptive parent's family and friends too.
4. Contact the adoption center or social worker
Find out who the person or agency was that helped your adoptive parents with your adoption. They may have vital information recorded in their documents. Usually, they record information such as names of birth parents and adoptive parents, contact details, agreement, reasons for adoption, time of birth, sex of the child, and such.
However, the information available depends on what has been recorded during the adoption.
5. Find out the state where you were adopted
The place of adoption could help in tracing your birth parents. Knowing the state where you were adopted could give you access to the adoption documents and records. In case you only know the agency name, you can search using that to find out the state.
6. Read the state law
In the US, adoption is governed by state law. However, federal statutes also have certain rules that the agencies have to adhere to during the process. Some of the common features of all the state laws include giving parental rights to the adoptive parents, the confidentiality of the procedure, need of parental consent, type of adoption, and what's rightfully good for the child (2).
Some states could have restrictions related to the adoption information release. For instance, Rhode Island, Oklahoma, and New York laws would ask you to register with the State adoption registry to know about non-identifying information. In Pennsylvania, the adoption agency or the court maintains a registry that includes non-identifying information (3).
You can check out the website of Child Welfare to know about the statutes of different states of the US.
7. Sign up the adoption registries
There are many registries operated and maintained by the private and government individuals from where the adoption information can be retrieved. For instance, Mutual Consent Registries are maintained by the State and National Reunion. ISRR or International Soundex Reunion Registry is another source where you can find the information you are looking for.
There are many other free and paid sources online. You need to sign up and add the information you already know for them to fetch the details you need. You can even sign up with some online communities or support groups that have dedicated volunteers to help you with adoption reunions.
8. Consult a confidential intermediary
If the free service providers are not of any help to you, and you don't mind paying for the information, then you may hire a confidential intermediary. Several states in the US have systems to help the adoptee (child) and biological parents contact each other when there is mutual consent.
If your state has a confidential intermediary system, you need to file a petition with the help of an attorney, stating your reasons to access the adoption information. If the court finds the petition genuine (they might call you for a hearing too), then the information would be released.
If you come to know that you were adopted in another country and not in the US, then you may have to take some additional steps.
Get information from the agency
If your biological parents are from another country, and you were adopted in another country the US agency that helped the adoption procedure may have relevant details with them. Name of the parents, date, and place are some vital information that you may get. The US agency may have contact details of the adoption agency of the other country, from where they can get additional information.
Go to the country where you were adopted
If your biological parents belong to another country and adoption procedure was carried out there, then you may have to fly to that country. You may visit the adoption agency or the orphanage to fetch more information. If they have all the records, then you may get the information about your biological parents.
If you are not familiar with the country's language, hire a language translator who can help you converse and get information from various sources. Talking to people and getting access to documents becomes easy when you have a person who knows the local language.
9. Use the DNA match
DNA testing is a helpful tool for adoptees when they are searching for their biological family. Based on the result of your DNA, your matches will be found by the companies. Once you get the list of matches, you may communicate with them and get more details.
If you are looking for ways to find your birth parents, know that it will be an emotional and overwhelming journey for you and your adoptive and birth parents. Although the decision should depend entirely on you, consider consulting your adoptive parents once. It may be a lengthy procedure, but you may succeed if yours were an open or semi-open adoption. However, do not be disheartened if you cannot find your birth parents, such as in the case of a closed adoption. You will always have your loving adoptive parents to guide you and care for you. Take this journey as a learning experience, and you may try again with better resources and information.
Key Pointers
Speaking with your adoptive parents could give you a lot of information about your biological parents.
Knowing the state or the agency where you were adopted could give you access to the adoption documents and records.
You can also hire a confidential intermediary to access your adoption information.
References:
MomJunction's articles are written after analyzing the research works of expert authors and institutions. Our references consist of resources established by authorities in their respective fields. You can learn more about the authenticity of the information we present in our
editorial policy
.
The following two tabs change content below.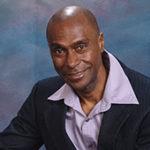 Dr. Carlos Juan Carmona-Goyena
(PhD (Counseling Psychology))

Dr. Carlos Juan Carmona-Goyena is a board licensed therapist in the USA and Puerto Rico with a specialty in couples, families, and relationships. Dr. Carlos possesses a PhD in Counseling Psychology granted at the Interamerican University of Puerto Rico. His two-decade professional experience also includes scientific research in family emotional and relational processes and its effect on psychological functioning. Dr....

more

Shikha Thakur
Shikha is a writer-turned-associate editor at MomJunction. Her core interest lies in writing articles that guide couples through their courtship to marriage and parenthood. She also specializes in baby names. Being a postgraduate in Human Resources, she likes understanding people and their relationships. This reflects in her relationship articles, where she deals with both the rosy and the grey side...
more