When you cheat in a relationship, you and your partner need time to process the bouts of emotions and look for ways to get over an affair. Whether you both will continue to stay together or the relationship will perish may depend on several factors such as emotional, financial, social, familial associations, and the presence of children. However, if you want your relationship to persist, you may have to make efforts and try taking some measures to mend the broken pieces.
Browse through this post to discover some useful and optimistic ways to get over an affair.
15 Ways To Get Over An Affair
Put a stop to it: First and foremost, stop the affair. One cannot work on making the relationship successful while holding on to the affair. If you want to put your relationship back on track, then you need to cut off all contacts and meetings with the other person.
Take responsibility for your actions: You should be upfront while taking responsibility for your actions and transgression It means accepting your fault even when the situation becomes difficult and not putting the blame on someone for your doings.
Maintain transparency: It is important to be honest and open in your relationship. Talk to your partner without lying, justifying your actions, or coming up with excuses. And do not hesitate to answer the tough questions. You can also involve a mediator or therapist in this process while trying to avoid details that may be traumatizing.
Know how much to share: Your spouse may not want to know all the details about your affair or may not want to talk about it. On the contrary, they might want you to share all the details so that they can take an informed decision. Either way, know how much they want you to tell them and talk accordingly.
Show empathy and patience: Your partner will need time to heal and accept the situation. Be patient with them and give them the time and opportunity to come to terms with the situation. Be selflessly committed to them and show them gratitude for holding on to the relationship you both share.
Be open to starting afresh: You need to accept that your relationship will not be the same after your partner knows about your transgressions. Therefore, do not cling to the past. Be willing to create a new partnership with the same partner with much love and patience.
Define the relationship you want: You need to identify what is missing from your relationship and what you can do about it. Like any other journey, you need to set the course while rebuilding your relationship with your partner. Discuss difficult topics, including relationship boundaries, exclusivity, and honesty.
Reconnect with each other: Try to recreate the moments and instances that left you in awe of each other. Call to appreciate their qualities and quirks, and make an honest effort to reconnect with them.
Find your own happiness: You should not expect your marriage or relationship to keep you happy. Putting the onus on your partner to meet all of your physical and emotional needs is unfair. You have to find your own sources of satisfaction and do things you love. Only then, both of you can create a stable relationship.
Understand that change doesn't happen overnight: You need to accept that the changes will take time—things won't go back to normal overnight. The sense of security and trust that once existed in your relationship will take time to reestablish.
Discuss the challenges: Before you commit to a new future together, discuss the challenges too. Do not assume that the fears will go away over a period of time. Take your partner into confidence and discuss their fears about trust and fidelity.
Take an interest in your partner's life: Make a genuine effort and show interest in your partner's life. Be keen to know about their feelings, aspirations, interests, and fears. Maintain honesty with them even if it involves taking a risk.
Process your emotions and feelings: You may experience a surge of different emotions, including guilt, loneliness, anger, and confusion. Take your time to process these emotions. You cannot be mired in such thoughts. Start making amendments. Even if your relationship may not survive this situation, you will need time to overcome your loss and other behavioral outcomes.
Decide time for your discussions: You cannot keep discussing the issues and insecurities the entire day. Set a time for your discussions and avoid getting into heated talks when you both are tired. Unplanned discussions may lead to unproductive arguments which can deteriorate the relationship.
Consider relationship counseling: If, despite all your efforts, nothing seems to work, try couples therapy. Talking to a relationship counselor can help you communicate effectively with each other. You can navigate through difficult questions and details of your affair with assisted guidance while helping your partner cope with the situation.
Giving yourself and your relationship the necessary time to get back on track and be honest with each other is always the right approach. Cheating on your spouse while you're still in a relationship puts them in a position where they'll have to decide whether or not to continue the relationship, depending on the circumstances and other factors. If they decide to give the relationship another opportunity, recovering from the affair may take some time, and ideas on how to recover from it may be beneficial.
Key Pointers
Stopping the affair, taking responsibility for your actions, and being transparent with your partner are the best ways to overcome an affair.
Understanding the depth of your relationship and showing care and empathy while your partner is recovering from their pain is the best way to reunite after an affair.
Be open to starting afresh and reconnecting with your partner for new beginnings.
Find ways to nurture your relationship and rediscover happiness with your partner.
The following two tabs change content below.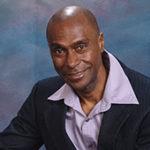 Dr. Carlos Juan Carmona-Goyena
(PhD (Counseling Psychology))
Dr. Carlos Juan Carmona-Goyena is a board licensed therapist in the USA and Puerto Rico with a specialty in couples, families, and relationships. Dr. Carlos possesses a PhD in Counseling Psychology granted at the Interamerican University of Puerto Rico. His two-decade professional experience also includes scientific research in family emotional and relational processes and its effect on psychological functioning. Dr....
more

Shikha is a writer-turned-associate editor at MomJunction. Her core interest lies in writing articles that guide couples through their courtship to marriage and parenthood. She also specializes in baby names. Being a postgraduate in Human Resources, she likes understanding people and their relationships. This reflects in her relationship articles, where she deals with both the rosy and the grey side...
more