The most important ingredient in a relationship is love. A relationship often gets boring when things get routine between husband and wife. If you are wondering how to make your wife love you again, this post is for you. Marriage is a long journey. It is full of excitement and passion initially, but it often fades over time when the focus shifts towards commitments and responsibilities. During this phase, it becomes hard for a man to be as involved with his wife as they used to be in the initial stages of the relationship. This post will help you rekindle the flame of love again and revive your relationship with your wife.
How To Make Your Wife Love You Again: 21 Ways Or Tips
Love is the driving force in every relationship. So here are some tips to get your wife to love you again.
1. Compliment her
Take the opportunity to make your wife feel special by praising her efforts to keep your family together. You can surprise her by telling her how lucky you are to have her in your life.
2. Write a love note
Express your feelings through a love note and tell her how she makes your life complete. In the age of new media, where emails and twits are common, there is something special about making an effort to write down a love note for your wife. A handwritten love note will surely make her happy. Try placing it in an envelope with her name written on it and make it even more special.
3. Stop arguing and start understanding
Every couple encounters certain situations of conflict. Argument leads to confrontation instead of collaboration. Stop arguing with her and try to understand her perspective. Give her time to calm down and then try to sort things out. This will instill a feeling of trust in her, and your wife will eventually love you again.
4. Go for a dinner date
Plan a perfect dinner date at home and spend some romantic time together. A dinner date will help your wife remember why she fell in love with you, and it will also lay the foundation for reigniting passion. It's indeed one of the cool ways to win back your wife's love again. Try something spontaneous and adventurous to make it more memorable for her.
5. Plan a trip
Plan a trip back to where you first met each other. This is a great idea to relive the good old memories. While you travel, there are chances that you face certain obstacles. Navigating through these obstacles will help to revive your love.
6. Watch your wedding video
Take time to sit down and watch your wedding video again with your wife. Tell her how beautiful she was looking on the wedding day.
7. Say no to negative interaction
Being negative will not allow your wife to open up to reconciling with you. You must stop criticizing her for her flaws and start appreciating her for the goodness she possesses. If you commit to respecting her feelings, it will increase her affection towards you.
8. Help her in daily chores
Offering your help in daily chores without expecting anything in return can help demonstrate your unconditional love and respect for her, and your wife will fall in love with you all over again.
9. Cook her favorite dish
Preparing your wife's favorite dish can strengthen your bond of love. Take out little time once in a while to prepare a home-cooked meal just for her. Light some candles and play some romantic music to make it special. This mind-bobbling idea will make your wife fall in love with you again.
10. Praise her in front of your friends
If you both are out for a party or function, praise her in front of your friends and tell them about the positive changes she brought into your life after marriage. Appreciate her contribution in taking care of your family members. If you do that, she will adore you and love you even more.
11. Be persistent with your approach
It's ok if your wife refuses your compliment because she doesn't think you are sincere enough.  Be persistent in your approach. Look into her eyes with utmost honesty and let her know how much you love her.
12. Make love to her
If you are trying to get your wife to love you back again, focus on all the special actions and gestures that signify that you are "making love" rather than "having sex." Your touch must make her feel all the warmth of love. Express yourself, and don't rush up. Comfort her with all the love you have for her. This will help you have a lifetime of happiness with each other.
13. Stay in good shape
Work out regularly and stay in good shape. Practice hygiene. Your wife will appreciate your hard work and take pride in your appearance. Love matters, so do looks. Make her fall in love with you again by staying fit and healthy.
14. Recognize her work
Acknowledge your wife's effort by appreciating all the good works she does. Understand that it's not easy to manage a household and her profession.  So, appreciate her for all the hard work and making your house a home.
15. Send cute love messages
Little things can make a big difference. Hold your wife's hand if you are going out for a walk or put your arm around her while watching a movie together. These little "love messages" let your wife feel you still care for her as before and that you are happy that she is around you.
16. Be an active listener
Women love to communicate freely when someone listens to them with interest. Listening attentively holds the key to demonstrating that you are trying to understand your wife at a deeper level. Be an active listener and show your excitement when she shares her ideas, thoughts, and interests.
17. Celebrate her success
Celebrating the success of your wife will do wonders in your married life. Great relationships are characterized by sympathetic joy. So when she gets a promotion at work or bags an order for home bakes, appreciate her and tell her how proud you are of her.
18. Communicate actively
A mature way of communicating things is more likely to impress your wife. Ensure your way of communicating things holds no amount of negativity. Direct communication will make her feel more satisfied and fulfilled.
19. Support her dreams
Encourage your wife to fulfill her dreams by supporting her. Make her feel that you are there with her always. Understand her dreams and support her at every step to realize them. This will earn you a place in her heart and make her fall in love with you again.
20. Be loyal
Being loyal is important as it provides a sense of trust that you will be there for your wife emotionally, physically whenever she needs you. This assurance is beyond words for your wife. Respect her privacy and be faithful in expressing yourself fully.
A healthy relationship depends on what you can give to the relationship. The efforts you make will define how your partner will feel about you. So go the extra mile to make your wife happy, and she will love you with all her heart.
The following two tabs change content below.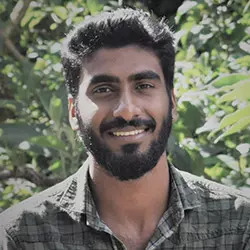 Akshay Nair
Akshay is an associate editor and former journalist with over three years of experience. A post graduate in Mass Communication and Journalism, he has strong professional and academic background in the field of content writing and editing. Akshay interned and worked with various newspapers and the Public Relations Department of the University of Calicut. At MomJunction, he ensures the articles...
more