Sending your father 'I love you, daddy' quotes is one of the most thoughtful ways of expressing your gratefulness and endearment towards him. The place of a father is always special in every child's life. He gives you unconditional love and support and always encourages you to do better in life. He stands by you through thick and thin and helps you develop a confident personality that will help you have your place in this world. Fathers are the biggest example of a life led with integrity, sincerity, and honesty. They make the perfect role model for their kids and influence them in all the right ways. Read on for a list of curated quotes expressing your love for your dad, and send him the one you like the most.
'I Love You, Dad' Quotes From Daughter
The title 'dad' may be short, but it has a mighty influence. He is always his little girl's hero. Celebrate the special bond that a daughter shares with her dad through these honest and loving quotes.
1. "Behind every great daughter is a truly amazing father." – Unknown
2. "A father holds his daughter's hand for a short while, but he holds her heart forever." – Unknown
3. "Dear Daddy, no matter where I go in life, you'll always be my number one man." – Unknown
4. "Being a daddy's girl is like having permanent armor for the rest of your life." – Marinela Reka
5. "Daddy, thanks for being my hero, chauffeur, financial support, listener, life mentor, friend, guardian, and simply being there every time I need a hug." – Agatha Stephanie Lin
6. "This relationship has something special about it, that makes every father and every daughter in the world speak warmly about it." – Unknown
7. "One of the greatest gifts I've ever gotten came from God. I call him daddy." – Unknown
8. "No one in this world can love a girl more than her father." – Michael Ratnadeepak
9. "Dad. He can play like a kid, give advice like a friend, and protect like a bodyguard." – Unknown
10. "In the darkest days, when I feel inadequate, unloved and unworthy, I remember whose daughter I am, and I straighten my crown." – Unknown
11. "My father didn't tell me how to live; he lived, and let me watch him do it." – Clarence Budington Kelland
12. "It was my father who taught me to value myself." – Dawn French
13. "Some people don't believe in heroes, but they haven't met my dad." – Unknown
14. "A father is neither an anchor to hold us back nor a sail to take us there but a guiding light whose love shows us the way." – Unknown
15. "When my father didn't have my hand.. he had my back." – Linda Poindexter
16. "My father gave me the greatest gift anyone could give another person; he believed in me." – Jim Valvano
17. "A father's tears and fears are unseen, his love is unexpressed, but his care and protection remain as a pillar of strength throughout our lives." – Ama H. Vanniarachchy
18. "The love between a father and daughter is forever." – Unknown
19. "My Daddy was my hero. He was always there for me when I needed him. He listened to me and taught me so many things. But most of all, he was fun." – Bindi Irwin
20. "You brought me every single toy that I wanted when I was young. I hope I can return the favor when I grow up by achieving every single goal that you always wanted me to. I love you." – Unknown
21. "I am a princess not because I have a prince, but because my father is a king." – Unknown
22. "You have seen me at my worst, yet you think that I am the best. I love you, Dad." – Unknown
23. "Nothing makes me feel stronger than knowing that I have a dad who's got my back. I love you." – Unknown
24. "When I'm at my best, I am my father's daughter." – Unknown
25. "It was my father who taught me to value myself. He told me that I was uncommonly beautiful and that I was the most precious thing in his life." – Dawn French
26. "I am not ashamed to say that no man I ever met was my father's equal, and I never loved any other man as much." – Hedy Lamarr
27. "I love my daddy. My daddy's everything. I hope I can find a man that will treat me as good as my dad." – Lady Gaga
28. "To her, the name of father was another name for love." – Fanny Fern
29. "Every little girl thinks her father is the smartest man in the world." – Holly Robinson
30. "Daddy, a son's first hero, and daughter's first love." – Unknown
31. "The greatest thing a father can do for his daughter is to love her mother." – Elaine S. Dalton
32. "Certain is it that there is no kind of affection so purely angelic as of a father to a daughter." – Joseph Addison
33. "The reason why daughters love their dad the most is…that there is at least one man in the world who will never hurt her." – Unknown
34. "I have never been a material girl. My father always told me never to love anything that cannot love you back." – Imelda Marcos
35. "Hey dad, thank you for being you." – Unknown
36. "A daughter may outgrow your lap, but she will never outgrow your heart." – Unknown
37. "A girl's first true love is her father." – Marisol Santiago
38. "A daughter is a treasure and a cause of sleeplessness." – Ben Sirach
39. "The love between father and daughter knows no distance." – Unknown
40. "The main reason why a daughter needs a dad is to show her that not all boys are like the ones who hurt her." – Unknown
41. "Be kind to thy father, for when thou were young, who loved thee so fondly as he? He caught the first accents that fell from thy tongue and joined in thy innocent glee." – Margaret Ann Courtney
42. "It is admirable for a man to take his son fishing, but there is a special place in heaven for the father who takes his daughter shopping." – John Sinor
43. "A father should be his son's first hero, and his daughters first love." – Unknown
44. "I am not ashamed to say that no man I ever met was my father's equal, and I never loved any other man as much."—Hedy Lamarr
45. "There will always be a few people who have the courage to love what is untamed inside us. One of those men is my father." – Alison Lohman
46. "I think my mom put it best. She said, 'Little girls soften their daddy's hearts." – Paul Walker
47. "A son is a son till he gets a wife; a daughter is a daughter for the rest of her life." – Irish Saying
48. "My daughter is my biggest achievement. She is a little star, and my life has changed so much for the better since she came along." – Denise Van Outen
49. "Fathers and daughters have a special bond. She is always daddy's little girl." – Richard L. Ratliff
50. "Dads have the unique opportunity to influence, guide, and encourage their daughters to grow into godly and gracious young ladies." – Karol Ladd
51. "The reason I am bad at cooking is my father always appreciated the dish I prepared, and I believed him." – Alia Bhat
52. "No one is able to make a girl a queen except her father." – Arab Proverb
53. "It doesn't matter who my father was; it matters who I remember he was." – Anne Sexton
54. "Because my instincts have been shaped by a man who knew that family was everything. And my family will always be where I strive most for success." – Gwyneth Paltrow
55. "A good father-daughter relationship ….can empower daughters to believe in themselves and to prosecute a case with conviction and confidence. It can bestow upon a girl a sense of belonging, a self-efficacy and a resilience for life." – Madonna King
56. "Dad, I just needed to let you know, To me, you will always be, Dad—you are a hero, You mean the world to me." – Amanda Suddeth
57. "A Dad is one who is always there can always be counted on always has time, always encouraging, that is you Dad, Thanks for all you do!" – C Lynch
58. "Dads are most ordinary men turned by love into heroes, aventurers, story-tellers, and singers of songs." – Pam Brown
59. "My Father, my friend, my mentor, to you, I want the very best that Father's Day has to offer. This special day reminds me of how often you've been there for me." – Catherine Pulsifer
60. "My father, he was like the rock, the guy you went to with every problem." – Gwyneth Paltrow
61. "The most important influence in my childhood was my father." – DeForest Kelley
62. "The heart of a father is the masterpiece of nature." – Antoine François  Prevost
63. "You may not have an earthly father that cares for you, but you have a heavenly one that does." – Angelina Talpa
64. "Studies show that when a baby, child, or teenager has a good father, that child will soar." – Meg Meeker
65. "You know, fathers just have a way of putting everything together." – Erika Cosby
'I Love You, Dad' Quotes From Son
Dads share special relation with their sons. They are their son's role models, superheroes, and everything rolled into one. Here are a few quotes from sons who express their gratitude and feelings for their dads.
66. "You don't raise heroes; you raise sons. And if you treat them like sons, they'll turn out to be heroes, even if it's just in your own eyes." – Wally Schirra
67. "It is not flesh and blood, but heart which makes us fathers and sons." – Friedrich Von Schiller
68. "My Father didn't tell me how to live; he lived, and let me watch him do it." – Clarence Budington Kelland
69. "Sons aspire to either become their father or vie to be his exact opposite." – Kilroy J. Oldster
70. "Dad, wherever you are, you are gone, but you will never be forgotten." – Conrad Hall
71. "Boys do not ache for their father's masculinity. They ache for their fathers' hearts." – T. Real
72. "Of all the titles I've been privileged to have, 'Dad' has always been the best." – Ken Norton
73. "My dad was my best friend and greatest role model. He was an amazing dad, coach, mentor, soldier, husband, and friend." – Tiger Woods
74. "The older I get, the smarter my father seems to get." – Tim Russert
75. "The loss of my father was the most traumatic event in my life – I can't forget the pain." – Frank Lowy
76. "No matter where I am, your spirit will be beside me. For I know that no matter what, you will always be with me." – Tram-Tiara T. Von Reichenbach
77. "Of all my father's teachings, the most enduring was the one about the true measure of a man. That true measure was how well he provided for his children, and it stuck with me as if it were etched in my brain." – Sidney Poitier
78. "My dad taught me everything I know. Unfortunately, he didn't teach me everything he knows." – Al Unser
79. "If there ever comes a day when we can't be together, keep me in your heart. I'll stay there forever." – A. A. Milne
80. "The heart of a father is the masterpiece of nature." – Antoine Francois Prevost
81. "Join me, and together we can rule the galaxy as father and son." – George Lucas
82. "Life doesn't come with an instruction book—that's why we have fathers." – H. Jackson Browne
83. "When I was little, I bragged about my firefighting father: my father would go to heaven because if he went to hell, he would put out all the fires." – Jodi Picoult
84. "My old man taught me a lot of stuff in his death that I don't even know if he would have been able to teach me had he been alive. And that was to never do stuff that can jeopardize the people you love and hurt them." – Freddie Prinze Jr.
85. "When a father gives to his son, both laugh. When a son gives to his father, both cry." – William Shakespeare.
86. "A good father is one of the most unsung, unpraised, unnoticed, and yet one of the most valuable assets in our society." – Billy Graham
87. "Now, even the things my dad did when I was younger that I thought was crazy, not so crazy now that I'm older." – Dwyane Wade
88. "If the relationship between father and son could really be reduced to biology, the whole earth would blaze with the glory of fathers and sons." – James A. Baldwin
89. "I am a family man, and my most important role is a father to my son." – Ed Skrein
90. "A son needs his father at every situation he faces in present, and a father needs his son at every situation he faces for his son in past." – Nishan Panwar
91. "Until you have a son of your own, you will never know the joy, the love beyond feeling that resonates in the heart of a father as he looks upon his son." – Kent Nerburn
92. "My father was my teacher. But most importantly, he was a great dad." – Beau Bridges
93. "Forget Batman: When I really thought about what I wanted to be when I grew up, I wanted to be my dad." – Paul Asay
94. "My dad is my best friend, my father, and my boss." – David Lauren
95. " He adopted a role called being a father so that his child would have something mythical and infinitely important: a protector." – Tom Wolfe
96. "Like father, like son: every good tree makes good fruits." – Unknown
97. "My father used to say that it's never too late to do anything you wanted to do. And he said, 'You never know what you can accomplish until you try." – Michael Jordan
98. "When you teach your son, you teach your son's son." – The Talmud
99. "The only thing better than having you as my dad is my children having you as their grandpa." – Unknown
100. "With sons and fathers, there's an inexplicable connection and imprint that your father leaves on you." – Brad Pitt
101. "I would want my legacy to be that I was a great son, father, and friend." – Dante Hall
102. "The love between a father and son is forever." – Unknown
103. "Every son's first superhero is his father, and it was the same for me. For me, he was Superman and Batman combined." – Tiger Shroff
104. "A father doesn't tell you he loves you. He shows you." – Unknown
105. "Every son quotes his father, in words and in deeds." – Terri Guillemets
106. "No love is greater than that of a father for his son." – Dan Brown
107. "My dad is my best friend, my father, and my boss. When I do something that is exciting, and he likes it, it feels three times as good as you can imagine." – David Lauren
108. "Father's love will always be imprinted on the heart of a son." – Unknown
109. "A small boy becomes a big man through the influence of a big man who cares about the small boy." – Unknown
110. "The love between a dad and his son is unbreakable." – Unknown
111. "My father was a man of love. He always loved me to death … I don't even remember a really cross, unkind word from my father." – Johnny Cash
112. "Daddies don't just love their children every now and then. It's a love without end." – George Strait
113. "I have a hero; I call him dad." – Unknown
114. "No love is greater than that of a father for his son." – Unknown
115. "Dad, you're someone I'll look up to no matter how tall I get." – Unknown
116. "A dad is someone who holds you when you cry, cautions you when you break the rules, shines with pride when you succeed, and has faith in you even when you fail." – Unknown
117. "Behind every young boy who believes in himself is a father who believed in him first." – Unknown
118. "Dad, you have been many things to me; my chauffeur, my financial support, a listener, a life mentor, a friend, a guardian, my hero…But what I am most grateful for is that you have always been there for me whenever I have needed you." – Unknown
119. "My father taught me a good lesson: Don't get too low when things go wrong. And don't get too high when things are good." – Robert Parish
120. "For thousands of years, father and son have stretched wistful hands across the canyon of time." – Alan Valentine
121. "A man never stands as tall as when he kneels to help a child." – Unknown
With a wonderful, understanding, loving, and supportive father standing by your side providing his rock-solid support to you, all your days are so serene and wonderful. Do take out some time to express your love to the most selfless person ever known.
The following two tabs change content below.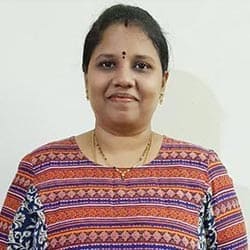 Sravani Rebbapragada
Sravani holds a post-graduate degree in Biotechnology. Being an avid reader, she keeps herself up to date with research. Her interest lies in teaching new things to children in creative ways. For MomJunction, she covers literature and information/ facts articles for kids. Sravani likes to unwind by teaching to her son, spending time with her family, binge-watching TV series and...
more