When you fall in love, you form a connection with someone, and this connection brings in a lot of happiness and excitement in your life. Occasionally, you may also experience sadness, anger, and frustration. When this love bond breaks, the pain is so intense that it feels almost palpable. Healing a broken heart takes time, and you need to be very patient with yourself.
Have a look at these sad love quotes for him/her that will allow you to mourn the loss of love, so you heal faster and get ready to start afresh.
201 Sad Love Quotes For Him/ Her
You can use these quotes as a balm to soothe a broken heart, and once done, discard it, so it never reminds you of your sad days.
Sad Love Quotes For Him
"Our greatest joy and our greatest pain come in our relationships with others." —Stephen R. Covey
"Some people are going to leave, but that's not the end of your story. That's the end of their part in your story." —Faraaz Kazi
"When your heart is broken, your boats are burned: nothing matters anymore. It is the end of happiness and the beginning of peace." —George Bernard Shaw
"When you think you're first falling in love, just then you realize you're falling out of love." —David Grayson
"Perhaps a great love is never returned. Had it been given warmth and shelter by its counterpart in the Other, perhaps it would have been hindered from ever growing to maturity." —Dag Hammarskjöld
"Part of me aches at the thought of her being so close yet so untouchable." —Nicholas Sparks
"I cannot eat, I cannot drink; the pleasures of youth and love are fled away: there was a good time once, but now that is gone, and life is no longer life." —Plato
"Falling out of love is very enlightening. For a short while you see the world with new eyes." —Iris Murdoch
"I will wait for you till the day I can forget you or till the day you realize you cannot forget me." —Herryicm
"Loving you was like going to war; I never came back the same." —Warsan Shire
"Some of us think holding on makes us strong but sometimes it is letting go." —Herman Hesse
"She had tricked him. She had made him leave his old self behind and come into her world, and then before he was really at home in it but too late to go back, she had left him stranded there-like an astronaut wandering about on the moon. Alone." —Katherine Paterson
"Love never dies a natural death. It dies because we don't know how to replenish its source. It dies of blindness and errors and betrayals. It dies of illness and wounds; it dies of weariness, of withering, of tarnishing." —Anaïs Nin
"Why did I always end up loving the person who hurt me the most? Why was love so cruel?" —J.C. Reed
"I wish I could give you my pain just for one moment so you can understand how much you hurt me." —Mohsen El-Guindy
"Where there is love there is pain." —Spanish Proverb
"The hottest love has the coldest end." —Socrates
"You can't buy love, but you can pay heavily for it." —Henny Youngman
"You can close your eyes to things you don't want to see, but you can't close your heart to things you don't want to feel." —Johnny Depp
"Suffering of any kind is a very clear and unmistakable sign that we have abandoned love." —Dan Brulé
"Every man has his secret sorrows which the world knows not; and often times we call a man cold when he is only sad." —Henry Wadsworth Longfellow
"I was born when you kissed me. I died when you left me. I lived a few weeks while you loved me." —Humphrey Bogart
"To the world, you may be one person, but to one person you are the world." —Bill Wilson
"Nothing takes the taste out of peanut butter quite like unrequited love." —Charlie Brown
"Ever has it been that love knows not its own depth until the hour of separation." —Kahlil Gibran
"You ruin your love because you don't think you deserve anything good." —Warsan Shire
"The worst feeling in the world is knowing you've done everything you can to show someone you love them, and yet they still choose someone else over you." —Bernajoy Vaal
"Love seeketh not itself to please, nor for itself hath any care, but for another gives its ease, and builds a Heaven in Hell's despair." —William Blake
"Heartbreak could be lived with if it weren't accompanied by regret." —Laura Kasischke
"You think I have no feelings, and that I can do without one bit of love or kindness; but I cannot live so: and you have no pity." —Charlotte Brontë
"To love anything is to realize that it might be lost." —G.K. Chesterton
"I felt her absence. It was like waking up one day with no teeth in your mouth. You wouldn't need to run to the mirror to know they were gone." —James Dashner
"Nothing turns to hate so bitter as what once was love." —Laurell K. Hamilton
"Have you ever been in love? Horrible, isn't it? It makes you so vulnerable. It opens your chest and it opens up your heart and it means that someone can get inside you and mess you up." —Neil Gaiman
"Surely the saddest thing in the world is falling out of love – if once one has ever fallen in." —Willa Cather
"Love is a thing that is full of cares and fears." —Ovid
"Love is or it ain't. Thin love ain't love at all." —Toni Morrison
"To fall in love is awfully simple, but to fall out of love is simply awful." —Bess Myerson
"This is what it felt like to have a broken heart. It felt less like a cracking down the middle and more like she had swallowed it whole and it sat bruised and bleeding in the pit of her stomach." ―Wendy Wunder
"I think you are wrong to want a heart. It makes most people unhappy. If you only knew it, you are in luck not to have a heart." —L. Frank Baum
"I never dreamed that I'd love somebody like you, and I never dreamed that I'd lose somebody like you." —Chris Isaak
"We are never so defenseless against suffering as when we love, never so helplessly unhappy as when we have lost our loved object or its love." —Sigmund Freud
"True hearts have eyes and ears, no tongues to speak; They hear and see, and sigh, and then they break." —Edward Dyer
"I can write the saddest poem of all tonight. To think I don't have her. To feel that I've lost her. To hear the immense night, more immense without her. And the poem falls to the soul as dew to grass." —Pablo Neruda
"Most things break, including hearts. The lessons of life amount not to wisdom, but to scar tissue and callus." —Wallace Stegner
"So it's true, when all is said and done, grief is the price we pay for love." —E.A. Bucchianeri
"To love at all is to be vulnerable. Love anything and your heart will be wrung and possibly broken. If you want to make sure of keeping it intact, you must give it to no one, not even an animal. Wrap it carefully round with hobbies and little luxuries; avoid all entanglements. Lock it up safe in the casket or coffin of your selfishness. But in that casket, safe, dark, motionless, airless, it will change. It will not be broken; it will become unbreakable, impenetrable, irredeemable. To love is to be vulnerable." —C.S. Lewis
"It's so hard to forget pain, but it's even harder to remember sweetness. We have no scar to show for happiness. We learn so little from peace." —Chuck Palahniuk
"Love does not begin and end the way we seem to think it does. Love is a battle, love is a war; love is a growing up." —James A. Baldwin
"The girl behind the scrawled letters. I loved you from the moment I read them. I love you still." —Cassandra Clare
"Love is an untamed force. When we try to control it, it destroys us. When we try to imprison it, it enslaves us. When we try to understand it, it leaves us feeling lost and confused." —Paulo Coelho
"Then his heart, now broken into a thousand pieces, slowly began to turn to ice." —Morgan Rhodes
"Long after I have given up, my heart still searches for you without my permission" —Rudy Francisco
"Everybody said, "Follow your heart". I did, it got broken." —Mysterious Affair At Styles
"Sometimes a little heartbreak is a lesson, and the best thing to do is just learn the lesson." —Jon Voight
"You left with my soul in your fists and my heart in your teeth, and I don't want either of them back." —Colleen Hoover
"I guess that's what saying good-bye is always like — like jumping off an edge. The worst part is making the choice to do it. Once you're in the air, there's nothing you can do but let go." —Lauren Oliver
Sad Love Quotes For Her
"There is one pain, I often feel, which you will never know. It's caused by the absence of you." —Ashleigh Brilliant
"The greatest tragedy of life is not that men perish, but that they cease to love." —W. Somerset Maugham
"Since I can't be with you right now I will have to be content just dreaming about when we will be together again." —Susan Polis Schutz
"Love is not love until love's vulnerable." —Theodore Roethke
"It's funny how we feel so much but we cannot say a word. We are screaming inside, but we can't be heard." —Sarah McLachlan
"This time I wouldn't forget him, because I couldn't ever forgive him — for breaking my heart twice." —James Patterson
"Love of mine, someday you will die. But I'll be close behind. I'll follow you into the dark." —Ben Gibbard (Death Cab for Cutie)
"Sometimes you need to run away just to see who will come after you." —Lisa Page Brooks
"He was acting like our kiss had broken him, and his reaction was breaking me." —Shannon A. Thompson
"When you lose someone and it still hurts, that's when you know the love was real." —Jenny Han
"I don't think anyone can give you advice when you've got a broken heart." —Britney Spears
"Saying his name stabbed my heart, like someone had ripped through my carefully stitched up world and exposed the infected, pulsing red tissue that I thought was healing. " —Colleen Houck
"As the light begins to intensify, so does my misery, and I wonder how it is possible to hurt so much when nothing is wrong." —Tabitha Suzuma
"Love is unconditional. Relationships are not." —Grant Gudmunson
"Just because we can't be together doesn't mean I don't love you." —Cecily von Ziegesar
"Your absence has gone through me. Like thread through a needle. Everything I do is stitched with its color." —W.S. Merwin
"I have lost and loved and won and cried myself to the person I am today." —Charlotte Ericksson
"You gave me wings to fly, then took away my sky." —Leonora Speyer
"The more I know of the world, the more I am convinced that I shall never see a man whom I can really love." —Jane Austen
"I had someone once who made every day mean something. And now…. I am lost…. And nothing means anything anymore." —Ranata Suzuki
"Love is the hardest habit to break, and the most difficult to satisfy." —Drew Barrymore
"I'm not crying because of you; you're not worth it. I'm crying because my delusion of who you were was shattered by the truth of who you are." —Steve Maraboli
"The worst feeling is to be ignored once, then twice, then again and again by someone you consider precious." —Betsy Kenton
"Don't cry when the sun is gone, because the tears won't let you see the stars." —Violeta Parra
"How could an Angel break my heart? Why didn't he catch my falling star? I wish I didn't wish so hard. Maybe I wished our love apart." —Tony Braxton
"This is a good sign, having a broken heart. It means we have tried for something." —Elizabeth Gilbert
"But a part of me lies buried in lace and roses on a riverbank in France—a part of me is broken off forever. A part of me will be unflyable, stuck in the climb." —Elizabeth Wein
"I know my heart will never be the same. But I'm telling myself I'll be okay." —Sara Evans
"The only thing a boyfriend was good for was a shattered heart." —Becca Fitzpatrick
"You ask everybody you know: How long does it usually take to get over it? There are many formulas. One year for every year you dated. Two years for every year you dated. It's just a matter of willpower: The day you decide it's over, it's over. You never get over it." —Junot Díaz
"I asked her if she believed in love, and she smiled and said it was her most elaborate method of self-harm." —Benedict Smith
"When you lose someone, you get used to living day to day without them. But you'll never get used to the "10 second heartbreak." That's the time it takes to wake to full consciousness each day and remember…" —Nina Guilbeau
"I'm not supposed to miss you, I'm not supposed to care" —Deborah Cox
"I wish to drown in my pain, alone, just like a moth dancing to its death in the flame!" —Nishta Kochar
"Well, you can't have heartbreak without love," Dan pointed out. "If your heart was really broken, then at least you know you really loved him." —Leila Sales
"The hardest thing of love is to let go." —Isabel Allende
"One day, you're going to remember me and how much I loved you… then you're gonna hate yourself for letting me go." —Aubrey Drake Graham
"I know my heart will never be the same, but I'm telling myself I'll be okay." —Sara Evans
"A million years from now, you know I'll be loving you still. The nights are lonely, the days are so sad and I just keep thinking about the love that we had. And I'm missing you and nobody knows it but me." —Shayne Ward
"Has someone made you heartbroken? Then, why are you still thinking of him?" —Debra K. Messer
"Don't build a wall around your own suffering or it may devour you from the inside." —Frida Kahlo
"Love is never supposed to hurt. Love is supposed to heal, to be your haven from misery, to make living worthwhile." —Mia Asher
"Be with me always- take any form- drive me mad! Only do not leave me in this abyss, where I cannot find you!" —Emily Brontë
"Another person will not hurt you without your cooperation; you are hurt the moment you believe yourself to be." —Marcus Aurelius
"Dear Lover, you are the only man, who never hurt me, but broke my heart." —Lori Jenessa Nelson
"He does something to me, that boy. Every time. It's his only detriment. He steps on my heart. He makes me cry." —Markus Zusak
"In the end we discover that to love and let go can be the same thing." —Jack Kornfield
"Never allow someone to be your priority while allowing yourself to be their option." —Mark Twain
"I never wanted but your heart — that gone, you have nothing more to give." —Mary Wollstonecraft
"It's very easy to get a boy to leave the room. It's much harder to get him to leave your thoughts." —Elizabeth Eulberg
"Perhaps this is what the stories meant when they called somebody heartsick. Your heart and your stomach and your whole insides felt empty and hollow and aching." —Gabriel García Márquez
"It hurts to love. It's like giving yourself to be flayed and knowing that at any moment the other person may just walk off with your skin." -—Susan Sontag
"Waiting is painful. Forgetting is painful. But not knowing which to do is the worse kind of suffering." —Paulo Coelho
Short Sad Love Quotes
"The walls we build around us to keep sadness out also keep out the joy." —Jim Rohn
"There is a time for departure, even when there's no certain place to go." —Tennessee Williams
"Tears come from the heart and not from the brain." —Leonardo da Vinci
"It's sad when someone you know becomes someone you knew." —Henry Rollins
"Sadness flies away on the wings of time." —Jean de La Fontaine
"Love without return is like a question without an answer." —Alfred Lord Tennyson
"Just let me keep the last piece of my heart before you tear it all apart." —Lykke Li
"The clouds wept when my heart sang a song of sorrow." —Sonya Watson
"Lips that taste of tears, they say, are the best for kissing." —Dorothy Parker
"Almost nobody gets out of love alive." —Helen Fisher
"There are a million ways to lose someone you love." —Tammara Webber
"He is not a lover who does not love forever." —Euripides
"Hands that never touch. Lips that never meet. The Almost Lovers, never to be." —Rae Hachton
"You flew off with the wings of my heart and left me flightless." —Terri Guillemets
"Love is a smoke made with the fume of sighs." —William Shakespeare
"Love hurts worse than getting slammed by a 250-pound linebacker." —Miranda Kenneally
"Thinking of you is a poison I drink often." —Atticus
Broken Heart Love Quotes
"The heart will break, but broken live on." —Lord Byron
"The broken heart. You think you will die, but you keep living, day after day after terrible day." —Charles Dickens
"But hers was a strange heart, sad in its very nature, and she could never weep and ease it as other women do, for her tears never brought her comfort." —Pearl S. Buck
"It is sad not to love, but it is much sadder not to be able to love." —Miguel de Unamuno
"For my part, I prefer my heart to be broken. It is so lovely, dawn-kaleidoscopic within the crack." —D.H. Lawrence
"'My heart's broken,' he thought. 'If I feel this way my heart must be broken.'" —Ernest Hemingway
"God is closest to those with broken hearts." —Jewish Proverb
"It is strange how often a heart must be broken before the years can make it wise." —Sara Teasdale
"When you have your heart broken for the first time, you gain depth." —Sienna Miller
"Sharp are the arrows of a broken heart." —Cassandra Clare
"It would have been better if you had broken a bone. Then, at least I would know I would heal." —Kimberly Marie
"It's funny how artistic we become when our hearts are broken." —Hotel Books
"It hurts to leave a light on for nobody." —Graham Foust
"It's amazing how someone can break your heart and you can still love them with all the little pieces." —Ella Harper
"Only time can heal your broken heart. Just as only time can heal his broken arms and legs." —Miss Piggy
"Unrequited love does not die; it's only beaten down to a secret place where it hides, curled and wounded." —Elle Newmark
"From midnight to 4: 00 AM is the loneliest time in the world. Because for those of us too sad to sleep, the only thing we have to look at is an empty bed, and the only thing we have to think of is every single person who didn't want to fill it tonight." —Lone Alaskan Gypsy
"Breathing is hard. When you cry so much, it makes you realize that breathing is hard." —David Levithan
"Broken heart will turn into a stronger one within hope." —Toba Beta
"Pleasure of love lasts but a moment. Pain of love lasts a lifetime." —Bette Davis
"Nothing helps a broken heart like having someone wonderful give you theirs." —Rita Stradling
"It will never rain roses: when we want to have more roses, we must plant more roses." —George Eliot
"I won't ever leave you, even though you're always leaving me." —Audrey Niffenegger
"Sometimes it takes a heartbreak to shake us awake and help us see we are worth so much more than we're settling for." —Mandy Hale
"For all sad words of tongue and pen, the saddest are these, 'It might have been.'" —John Greenleaf Whittier
"A broken heart is just the growing pains necessary so that you can love more completely when the real thing comes along." —J.S.B. Morse
"The saddest thing about love is that not only that it cannot last forever, but that heartbreak is soon forgotten." —William Faulkner
"I'd rather have a broken arm than a broken heart." —Christie Brinkley
"You meet everyone twice in this life, when they come and when they go." —C.C Aurel
"Until this moment, I had not realized that someone could break your heart twice, along the very same fault lines." —Jodi Picoult
"Hearts will never be made practical until they are made unbreakable." —L. Frank Baum
"When your heart is broken, you plant seeds in the cracks and you pray for rain." —Andrea Gibson
"Nothing is worse than when someone who's supposed to love you just leaves." —Ava Dellaira
"Doctoring her seemed to her as absurd as putting together the pieces of a broken vase. Her heart was broken. Why would they try to cure her with pills and powders?" —Leo Tolstoy
"The heart was made to be broken." —Oscar Wilde
"Hearts can break. Yes, hearts can break. Sometimes I think it would be better if we died when they did, but we don't." —Stephen King
"I have not broken your heart – you have broken it; and in breaking it, you have broken mine." —Charlotte Brontë
"There are many ways of breaking a heart. Stories were full of hearts broken by love, but what really broke a heart was taking away its dream — whatever that dream might be." —Pearl S. Buck
"I wish I were a little girl again because skinned knees are easier to fix than a broken heart." —Julia Roberts
"Heartbreak is funny to everyone but the heartbroken." —Jeffery Eugenides
"Stab the body and it heals, but injure the heart and the wound lasts a lifetime." —Mineko Iwasaki
"It isn't enough for your heart to break because everybody's heart is broken now." —Allen Ginsberg
"Hearts are breakable. Even when you heal, you're never what you were before." —Cassandra Clare
"There is a big difference between having your heart broken and being the one responsible for a broken heart. I was twelve years old and had already experienced both." —Eveli Acosta
"Don't you EVER break someone's heart, because they only have one. Break their bones, they have 206 of those!" —Jayy Von Monroe
"I'd rather love a million times and have my heart broken every time, than hold a permanently empty heart forever." —H.C. Paye
"If we must part forever, Give me but one kind word to think upon, and please myself with, while my heart's breaking." —Thomas Otway
"Death leaves a heartache no one can heal, love leaves a memory no one can steal." —Richard Puz
"Love is the hardest drug to quit, but it is even harder when it is taken away." —Ashleyy
"Some things a heart won't listen to, I'm still holding out for you." —SheDAISY
"Oh, but even if I fall in love again with someone new, it could never be the way I loved you." —Selena Gomez
"You know you truly love someone when you don't hate them for breaking your heart." —Taehyung
"There's this place in me where your fingerprints still rest, your kisses still linger, and your whispers softly echo. It's the place where a part of you will forever be a part of me." ―Gretchen Kemp
'I Still Love You' Sad Quotes
"Even though you hurt my feelings, I'd still forgive you. Even if you don't love me, I'd still reach my hand to you. Even if you're gone, I'd still wait for you. Even if you break my heart, I'd still say, I love you." —Anonymous
"Living without you makes my heart ache, I don't know what to do to make you understand how you hurt my feelings." —Anonymous
"We're not together anymore, but you're still on my mind every single day. And I still love you." —Anonymous
"I can pretend I'm not dying inside, but just so you know… I am." —Anonymous
"I know you will never come. But I am still waiting." —Anonymous
"You will never know just how much I would give up to have you back in my life." —Anonymous
"This world is nothing without you." —Anonymous
"My heart aches for your love. It aches because of the pain you caused it, and I don't understand it at all. It is confusing, and I'm exhausted." —Anonymous
"The pain you make me feel is akin to the breaking of all my bones, and I can't find it in myself to say I love you any less because it is not true." —Anonymous
"When someone really loves you, they will never hurt you. But when they do, you can see it in their eyes that they are hurt, too." —Anonymous
"I don't understand how love works. You hurt me so bad, and I'm still the most "in love" person I know." —Anonymous
"I know your life can go on without me, that you can be happy without me, that you can survive without me. But even if you turn me away, I will still choose to stay with you and be your sweetest stranger forever." —Anonymous
"If you love me, let me know. If you don't, please let me go." —Anonymous
"I feel so far away from the one I wish to hold in my arms." —Anonymous
"Sometimes, I think of how much you hurt me, and I wish I could hurt you back. But then I realize I'd just be hurting worse if I hurt you like that." —Anonymous
"Letting you go wasn't the hardest part. Still loving you, is." —Anonymous
"I never wanted you to hurt me, and I expected you to make me happy. " —Anonymous
"True love is when you shed a tear and still want him. It's when he ignores you, and you still love him." —Anonymous
199. "Please come back home to the vicinity where we used to create beautiful memories." —Anonymous
"Waiting is the hardest part in loving someone; you need to wait in order to know that it is true." —Anonymous
"The biggest problem is: I still care." —Anonymous
These heartbreak quotes reflect the feelings of authors who know what a person with a broken heart goes through. You will often come across these quotes as someone's emotional status on Facebook or Instagram. Wear your broken piece of heart on your sleeve and look around. Someday, you will surely find someone who will repair your heart and fix it like a piece of a puzzle.
The following two tabs change content below.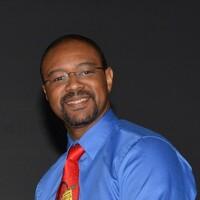 Dr. Dave Jenkins
(LMFT)

Dr. Dave Jenkins is a licensed marriage and family therapist (LMFT) and is the founder of Fredericksburg Relationship Center, LLC. After obtaining his Doctorate of Ministry in Family Therapy and Master of Divinity from Amridge University, he joined the US Army as a mental health counselor. He retired after 20 years of service. He also worked as an Employee Assistance...

more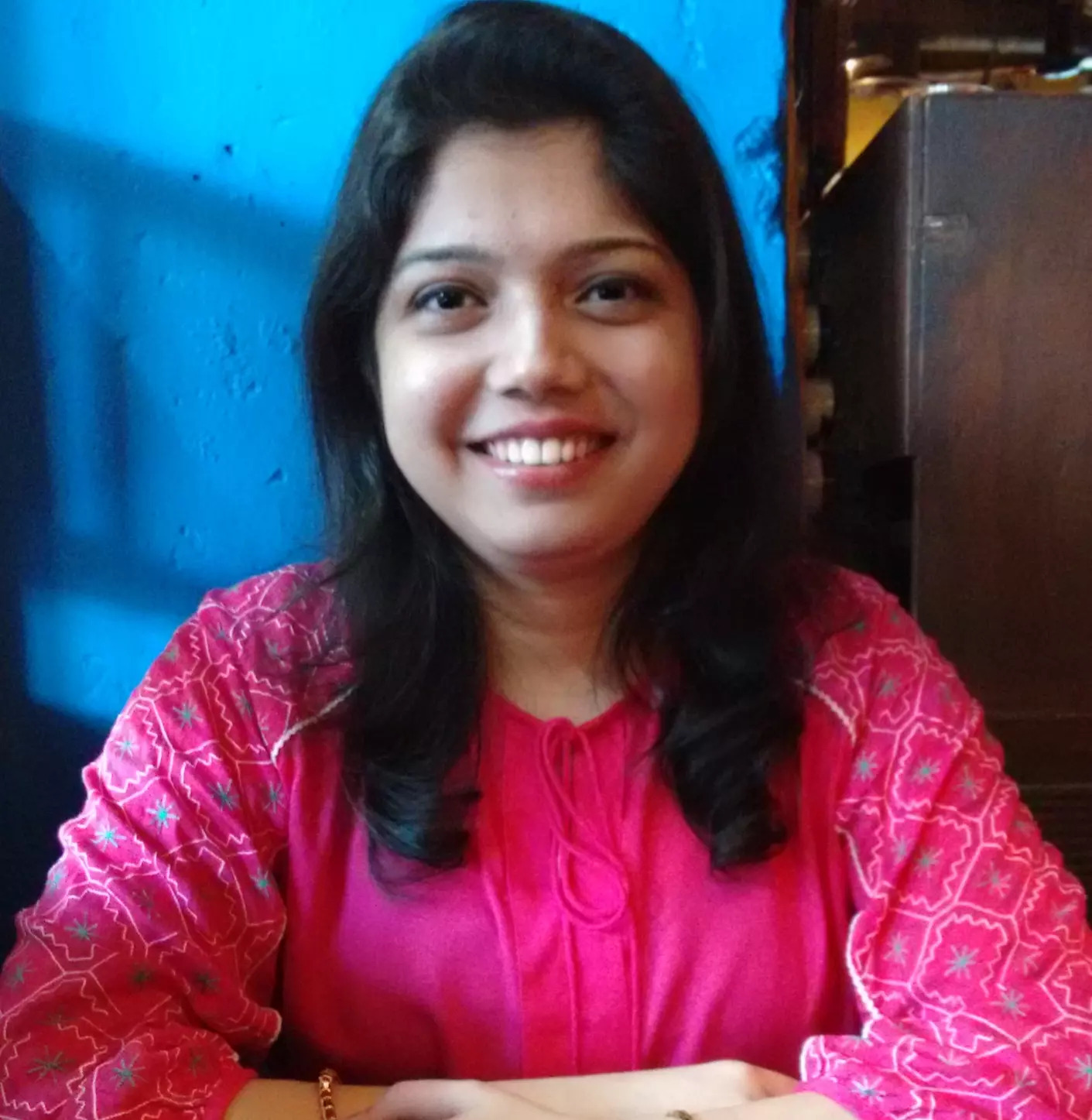 Ratika Pai
Ratika has experience writing in various fields including finance, education, lifestyle, and entertainment. After her masters degree in Commerce, she acquired a PG Diploma in Communication and Journalism from Mumbai University. She is inquisitive about human relationships and likes to study people and how they manage their relationships, during her freetime. At MomJunction, Ratika writes insightful and informative articles on...
more