Being in love is magical, especially on Valentine's Day, as you are showered with presents and extra love. Nonetheless, being single on Valentine's Day is not bad either. You don't have to feel lonely or sad without a significant other. If you love yourself, there are zillion things you can do on this day and make the most of it. So, what would you like to do? Ideally, you can do whatever you always wanted but couldn't get time for it. Read our post on some unique and effective ideas to enjoy the V-Day with yourself.
Is It Okay To Be Single On Valentine's Day?
Sometimes, media and even society portray being single as something wrong, but it's the 21st century, and you should put that feeling aside. However, if you are single, it is easier said than done, isn't it? Just when the month begins,you might feel people in relationships are mushier than usual.
The grass may seem greener on the other side; however, being single has its own perks. Being in a relationship does not mean that your life gets automatically better. Moreover, being single is not the end of the world. You are free to do whatever you like, there is no obligation whatsoever, and you do not have to set a routine that revolves around another person. Focusing on yourself and doing what you want to do is a great way to spend Valentine's Day.
25 Best Things To Do Being Single On Valentine's Day
Being single on Valentine's Day might be a blessing in disguise from your guardian angel. There are several things you can do when you are single and not yet ready to mingle.
1. Get in touch with your creative self.
The world has become fast-paced, and people tend to forget to stay in touch with their creative selves. If you are one of them, then bring out your old color palettes, canvases, or scrapbooks and let your inner artist shine. Don't fret even if it is not perfect as the saying goes, 'art is never supposed to look good, it's supposed to make you feel something.' 
2. Cook something for yourself.
Indulging in your favorite food, something that you ate as a child or have not relished in a while can put a smile on your face. Never underestimate the art of cooking, it is therapeutic and nourishing (both for the mind and the soul).
3. Find a hidden gem in your city.
It can seem a little too intimidating to venture out into the city on Valentine's Day when every shop in the city is filled withflower bouquets and chocolates. However, there are many hidden gems in your city that you might not even have discovered, maybe a small cafétucked in a quieter part of the city or a vintage book shop.
4. Transport yourself to a different decade.
If a particular decade fascinates you, whether it be fashion, nightlife, films, music, drama, then make the night of Valentine's special by immersing yourself in it. If you are not sure what to do, you pick up any book from an older decade that gets you enraptured in it, or you could watch a period drama—who knows, you might find a new thing to obsess over.
5. Call a loved one.
Who says that Valentine's Day has to be about that special someone? It's a day about celebrating love, isn't it? Love can be found everywhere. Call up a loved one you have not talked to in a while and catch up with them.
6. Research about the places on your travel bucket list.
If you have a bucket list of places you want to visit, then chances are you have not yet researched properly about those places in depth. Reading about those places' history, culture, food, and language will intrigue you even more and help you decide which place you want to visit first.
7. Try Ikebana.
Ever heard of the term Ikebana? It is referred to the Japanese traditional art of flower arrangement. Flowers help to uplift your mood quite instantly. Moreover, this art is based on an effortless linear construction to appreciate the delicate beauty of flowers.
8. Declutter your space.
Have you ever shopped for things that do not serve you any utility yet you still have them? Well, now is the time to declutter your space and let go of the things that do not bring you joy.
9. Fix the things that vex you.
Often, you might be so busy at work that you tend to ignore the things that vex you. For instance, it could be a creaky door that you have been meaning to fix or a piece of furniture that needs a bit of work to look better. Think of it as an act of self-care.
10. Take a trip to the picturesque countryside.
Living in the city is quite makes you forget how beautiful the scenery in the countryside can be. Take a trip there and stay there for a day or two to unwind and rejuvenate yourself before going back to the hustle and bustle of city life.
11. Go on a solo road trip.
Hit the road, pack some of your favorite snacks, curate the perfect playlist for your solo road trip, and just drive. Sometimes, the best time that you spend is when you are alone.
12. Make a dream board for yourself.
If you have a long-term goal that you want to achieve and have been facing a hard time reaching that goal, why not make a dream board about it? Set short-term goals that eventually buildup to the long-term goal. Put in a quote that helps you to remain disciplined and not get distracted.
13. Pamper yourself.
Take a warm bath, light some scented candles, get a neck massage, cook yourself a meal, watch a rom-com, get a mani-pedi, buy yourself a box of chocolates, and read your favorite novella. An evening of self-pampering is important. After all, self-love needs to be practiced more often.
14. Donate to your local charity.
On the day of love, remember the needy. You could donate your old clothes, buy some groceries or bake something delicious and give it to your local charity.
15. Enroll yourself in a class.
If you have been meaning to try something for a long time, then enroll yourself in a class. Whether it's learning a new language or a new dance form, or even polishing a long-forgotten skill, there are many options to choose from.
16. Have a night in with your single friends
If you have single friends, then planning a night in with them is one of the best ways you can spend Valentine's Day. Order takeout, watch your favorite TV series, or have a glass of wine and catch up.
17. Dinner date with parents.
Plan a dinner date with your parents. Ask them to come over and cook a three-course meal for them. In a fast-paced world, catching up with your near and dear ones is important, and what better way to celebrate Valentine's Day than with your parents?
18. Go to an expensive restaurant.
Take yourself out on a dinner date to an expensive restaurant. Order a bottle of your favorite wine, and indulge in a three-course meal. Splurging on yourself is an act of self-love.
19. Order your comfort food.
Enjoy comfort food that you have been craving lately and spoil yourself. You could also overindulge yourself by ordering from your top favorite restaurants if you do not feel like cooking and doing the dishes.
20. Move around your furniture.
In the principles of Feng Shui, decorating your home brings positive energy to your life. Sometimes moving around your furniture can change the look of a room altogether. You could also add a few accent pieces and change the decor to give it a fresh new look.
21. Binge on your favorite feel-good films.
After a long and busy day, taking a warm shower, putting on a pair of pajamas, pouring yourself a glass of wine, wrapping yourself up in a blanket, and watching your favorite feel-good films is something you should not miss out on.
22. Start a gratitude journal.
Expressing your gratitude towards the things that you have helps your psychological health immensely. Moreover, when you show gratitude regularly, it helps to reduce stress and depression levels.
23. Have a dance party.
Curate a playlist with the most energetic and the best confidence-boosting songs you can think of and dance to it. You could also invite a few friends over to give you company.
24. Try out a new form of exercise.
Change up your workout routine a little bit and try out a new form of workout instead. How about Pilates or taking an online Zumba class? Get your heart pumped up and your endorphins racing.
25. Treat yourself.
Valentine's Day is incomplete without the act of self-love, so why not treat yourself by taking yourself out on a date? Try out a piece of cheesecake from a small cafe, buy yourself a gorgeous piece of jewelry, gift yourself a beautiful pair of designer shoes.
There are tons of activities you can engage in, just because you don't have a date doesn't mean you will have the worst time of your life. You might make some of the best memories on the upcoming Valentine's Day, so go out and have fun.
The following two tabs change content below.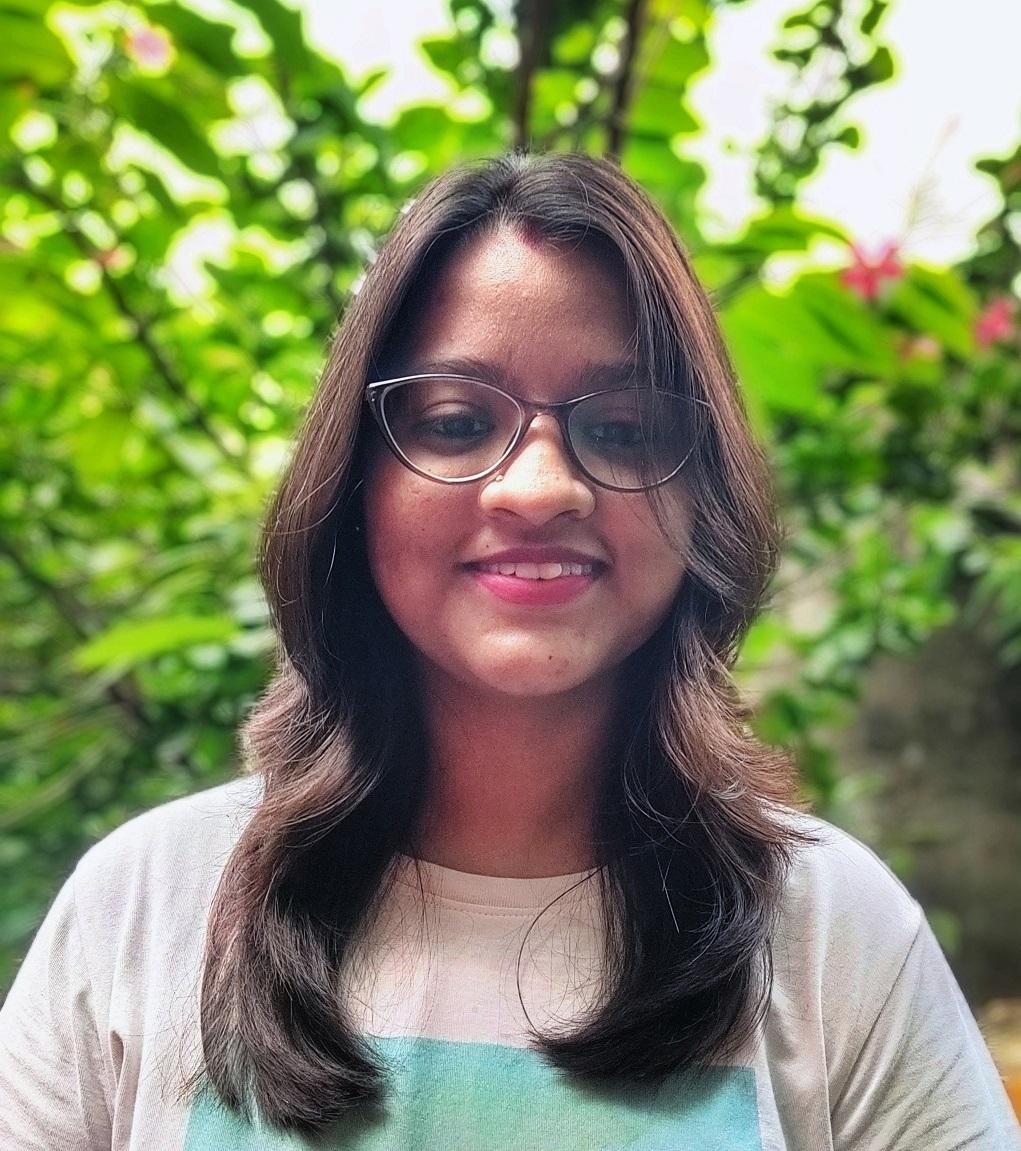 Shikha Thakur
Shikha is a writer-turned-associate editor at MomJunction. Her core interest lies in writing articles that guide couples through their courtship to marriage and parenthood. She also specializes in baby names. Being a postgraduate in Human Resources, she likes understanding people and their relationships. This reflects in her relationship articles, where she deals with both the rosy and the grey side...
more